Behringer RS-9 Is A Drum Sequencer For Eurorack, But Do You Want It?
Would you be interested in this kind of drum sequencer? Uli Behringer is asking... and your reply will help determine whether it will be made...
Behringer are on the path to new products for the synthesier community... again / still! And this time we're talking sequencers and eurorack.
If you're even slightly interested, take a quick read of this note from Uli Behringer that arrived in our inbox and can be found on Facebook:
"This is a design draft of a cool drum sequencer based on our upcoming RD-9. It's designed for Eurorack and comes with 11 trigger outputs.
We believe we could offer it for US $149.

Would you be interested in such a drum sequencer?

Disclaimer. We haven't decided yet if we will build it as the decision depends on your level of interest."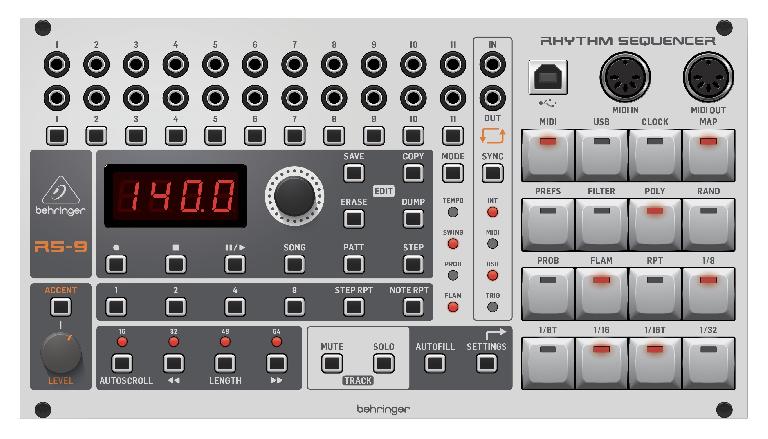 If you want it, tell Behrigner via the post above... or even pop a comment here in this article below.
Facebook: https://www.facebook.com/behringer/posts/10158937602178914
Learn synth tips and tricks: AskAudio | macProVideo