Behringer Roland SH-101 Synth Clone Enters Pre-Production
The highly anticipated clone of the Roland SH-101, which Behringer are naming the MS-101, is due to enter full production in a matter of weeks. Roll on the festive synth season.
It was August 2017 when Behringer first teased the synth community with a shot of an obvious clone of the classic Roland SH-101 keytar synthesizer being wielded by one of their employees. It was simply called the MS-101. This one photo was enough to set the synth corner of the internet alight until the next Behringer synth cloning news!
Then earlier this year at Superbooth 2018, Behringer revealed much more about their upcoming SH-101 clone. We even got a video demo of the prototype in action and features and spec too.
There's no sign they are slowing down after their Model D, 808, Pro-One and ARP Odyssey cloned (as well as their original DeepMind and Neutron) synths. The German music instrument company's recreation of the Roland SH-101 (MS-101) is pretty impressive at first look... and Uli Behringer, on Gearslutz, explained that this eagerly awaited synthesizer is now entering pre-production, and should be in full production in January 2019:
"We're now in pre-production with the MS-101. It took longer than we anticipated as we're running our factory at near maximum capacity. Pre-production means we're now producing around 50 units to ensure everything is in order. Provided we don't find any issues, mass production will then commence a month later, which would be January. "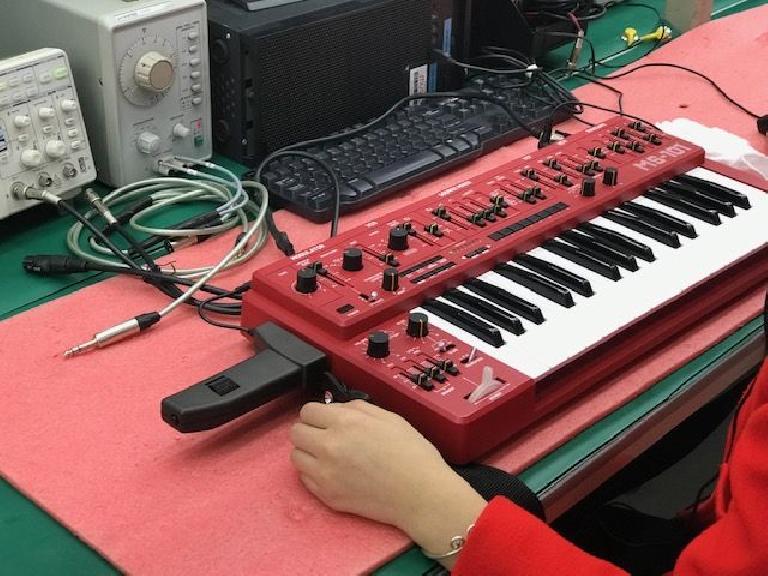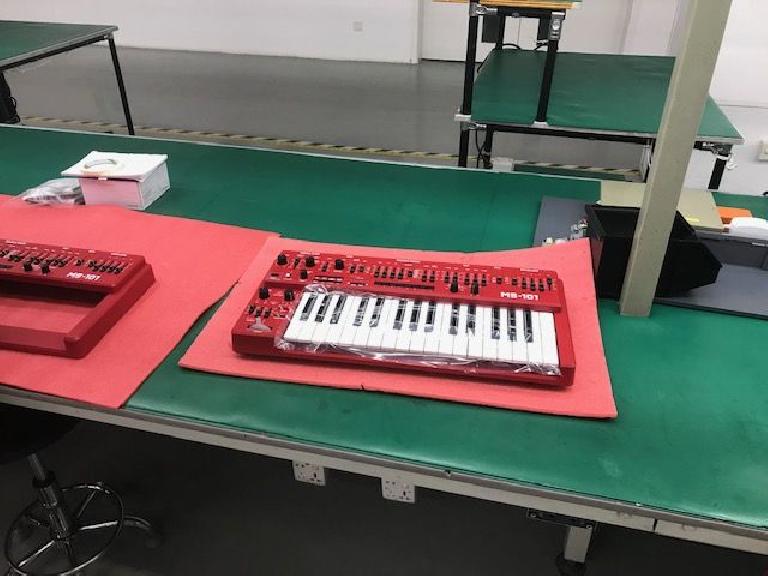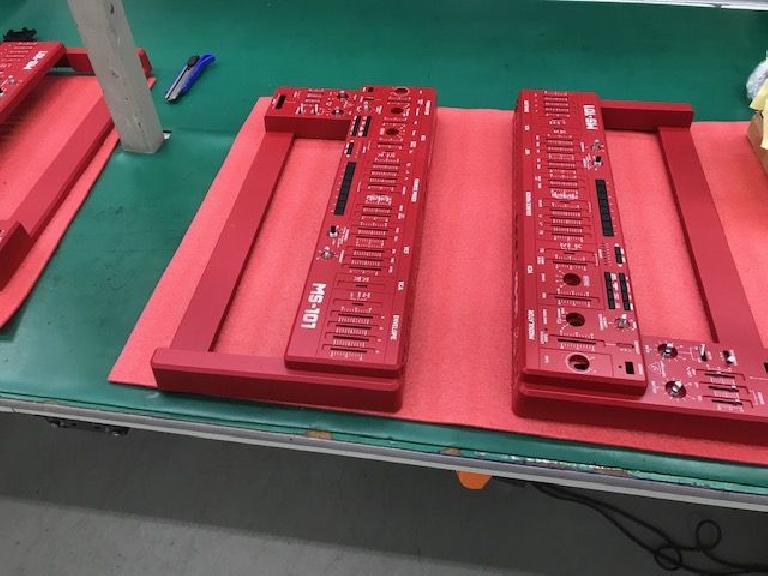 Features of the Behringer MS-101
Legendary monophonic synthesizer with authentic 3340 analog oscillator for insanely fat music creation
32 semi-weighted full-size keys for great playability
Pure analog signal path based on legendary VCO, VCF and VCA designs to recreate the classic sound performance
Oscillator with 4 simultaneously, mixable waveforms: saw, triangle, square/pwm and octave-divided square sub-oscillator
Resonant VCF can be modulated with ADSR, LFO, keyboard tracking and bender controller
6 FM sources allow for creative VCF modulation and unheard of filter effects
ADSR envelope generator for incredible wave shaping
Easy-to-use voltage controlled 32-step sequencer with 64 sequence locations
Arpeggiator with wide patterns for great sound effects
Attachable handgrip included with pitch bend wheel and a pitch modulation trigger
Guitar strap included for live jamming on stage
Bender assignable to VCO, VCF and pitch mod wheel on attachable handgrip
Noise generator can be used as modulation source for distortion-like effects
Incredible portamento function with auto mode for fantastic sound effects
Pulse wave can be modulated by LFO, envelope and manually
57 sliders and switches to give you direct and real-time access to all important parameters
External audio input for processing external sound sources
Comprehensive MIDI implementation with MIDI channel and Voice Priority selection
3-Year Warranty Program*
Designed and engineered in Germany
We're still waiting for details such as price to be revealed, but after the Model D and Neutron, we wouldn't bet against a $299 USD price tag.