Behringer Reveal First Details & Images For Analog Drum Machine
With the DeepMind 12 analog synth practically out now Behringer are turning their attention to the analog drum machine. Looks like Roland, Korg, Elektron and Arturia just got major new competition.
Hot on the heels of the DeepMind 12 analog polyphonic synthesizer Behringer have their sights set on the analog drum machine market. Considering that Roland released new Boutique versions of the 909 and Arturia has seemingly scored a major hit with the DrumBrute, this is an interesting move by Behringer.
Uli Behringer announced his plans to make an analog drum machine back in October of 2016 and wanted feedback for features and sounds. His latest note to all on Gearslutz gives us the some details on the direction Behringer have decided to move in (read: 808 and 909 style sounds) along with a couple of images showing the "evaluation boards" for this drum machine.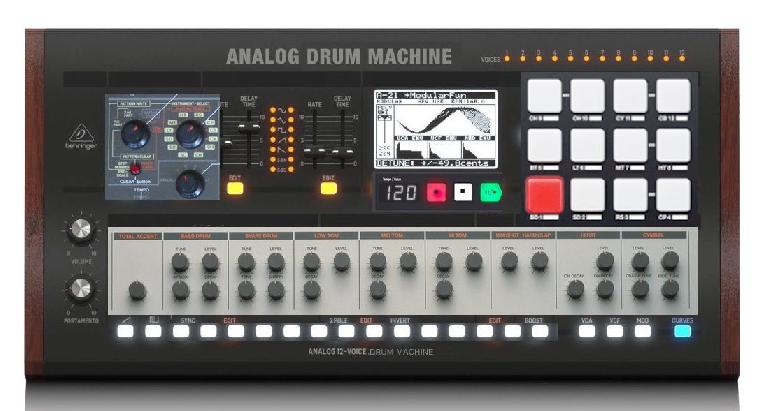 "Dear all,

first of all I like to wish you a Merry Xmas and a Happy New Year.

Sometime in July this year I announced we are looking into developing analog as well digital drum machines. I thought I would now share with you aspects of the development process.

At this stage our main focus is on sound creation and for this purpose we resurrected the highly regarded 808 and 909 analog drum machines from the '80's.

Attached are the pics of the first evaluation boards that allow us to study and compare the sound of analog drum instruments. However, our intention is not to clone these products but to evaluate analog sound generation and add a great user interface and sequencer.

I can tell you that the team is having lots of fun listening to these drum sounds that greatly contributed to amazing music in the past. It is actually not surprising that people gravitate to analog sounds as it is the imperfection that evokes emotions. Perhaps it is the fact that we humans are analog, too:-)

While we are far away from releasing a finished product, we thought we would get you involved in this enjoyable design process.

As always we love to hear your opinions.

Uli"
The images below are the evalutiona boards. Top: 808. Bottom: 909.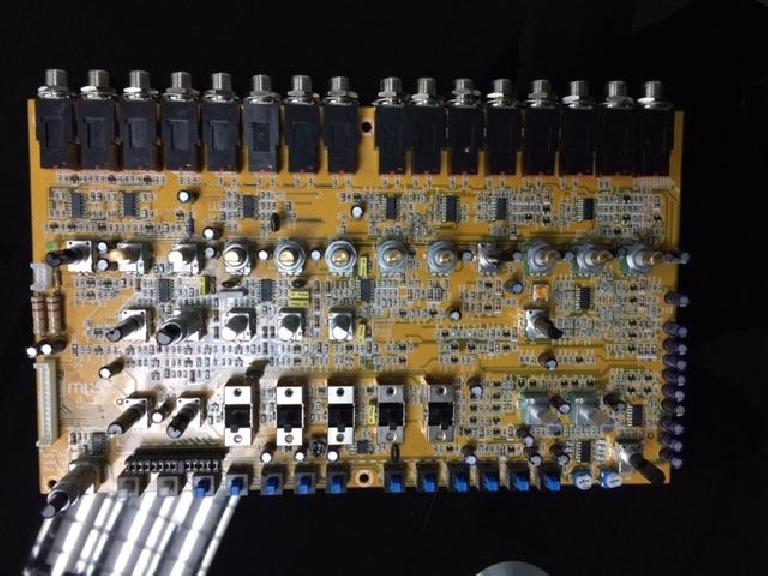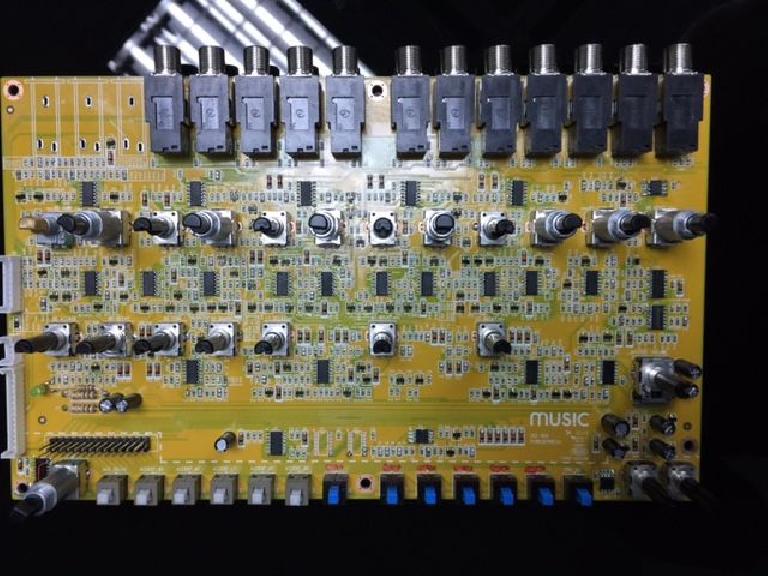 Kudos to MatrixSynth for turning our heads onto this story!
So, before arguments break out across the net on whether Behringer should be cloning the 808/909 sound in their new drum machine... please re-read Uli's letter above. Yes, they are using the 808/909 to analyse how the sounds are created. But, as Uli mentions, their intention is not to clone those machines.
No date on features, availability, price, name, etc yet. It's far too early. But stay tuned as we'll provide more info as we get it :)