Behringer OB-Xa Synth Clone Coming Soon?
We're receiving rumors that the teaser video for a clone of the Oberheim OB-Xa is in fact the upcoming hardware synth from Behringer called the OB-Xneo. Here's what we know so far.
IMPORTANT : Since this article was published we contacted Behringer and have been informed this article is not accurate. The OB-Xneo is NOT from them. The plot thickens...
We've decided to leave the original article below as there appears to be an OB-Xa clone coming out at some point. Whether this OB-Xneo is software or hardware is still an unanswered question. And your guess is as good as mine as to who the developer is... perhaps Oberheim are back?
The teaser video showing a clone / recreation of the Oberheim OB-Xa (OB-Xneo) has been making the rounds across the net today. At first we assumed it must be a clone, then we figured the brightness of the LEDs might make it software... then we heard from a source that wishes to remain anonymous that this is indeed a hardware synth.

It didn't take long until we realised (and were informed by the same unconfirmed source) that this is the OB-Xa that Behringer mentioned back in March 2017, some 6 months ago. This was at the same time Uli Behringer dropped the news they were working on some 20 synthesizers and that the classic analog 1980 released Oberheim OB-Xa was on said list.
Here is a photo of the Behringer OB-Xneo: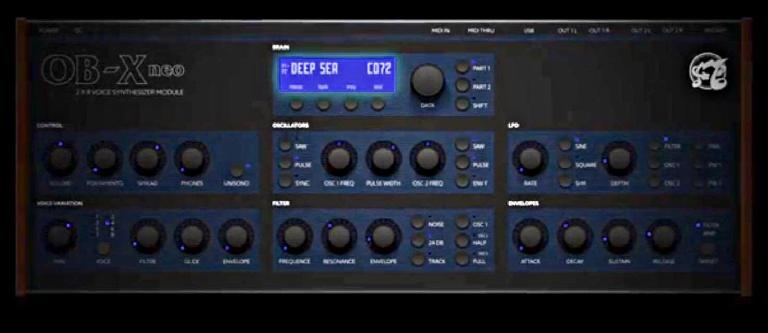 Here's the video teaser for the upcoming OB-Xa clone:
Behringer (Music Group IP Ltd) have been granted the trademark for the OB-Xa (see below):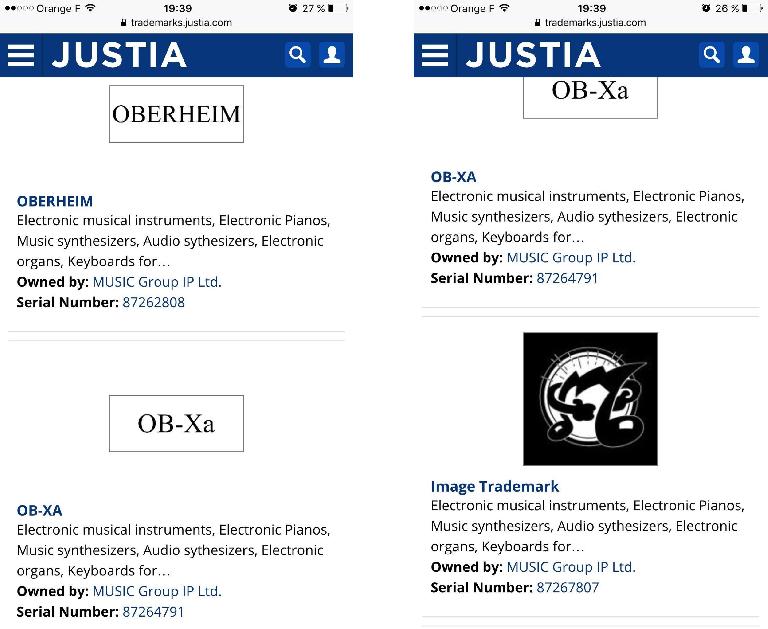 Interestingly, we've also heard that the OB-Xneo is the same size as the Behringer D (Minimoog Model D clone). We wonde whether this indicates a similarity in ports for the new OB-Xa and whether it'll also be eurorack compatible like the Behringer D.
Like you, we're also hoping for an attractive price point for this new synthesizer. I can imagine a $500 tag would sell like hotcakes.
Stay tuned to Ask.Audio for more info, pricing, details, demos, etc of an upcoming Behringer OB-Xa or OB-Xneo.