Behringer MiniMoog Model D Synth Prototype Up And Running
Every good story has a beginning, a middle and and end. It appears that the Behringer clone of the Minimoog Model D story is coming close to its middle section. The first prototype is functional!
And the news on Behringer's $400 Minimoog Model D clone continues to stream in and keeps getting better and better. The Behringer Model D prototype is "up and running and all functions seem to be working well".
A few hours ago Uli Behringer gave the world an update on their progress with their first prototype of the Model D up in Manchester, UK. He also provided a realistic road map and explains that even if a version they can show the world could be ready mid-April, it would be months before a unit can end up in retail stores and studios.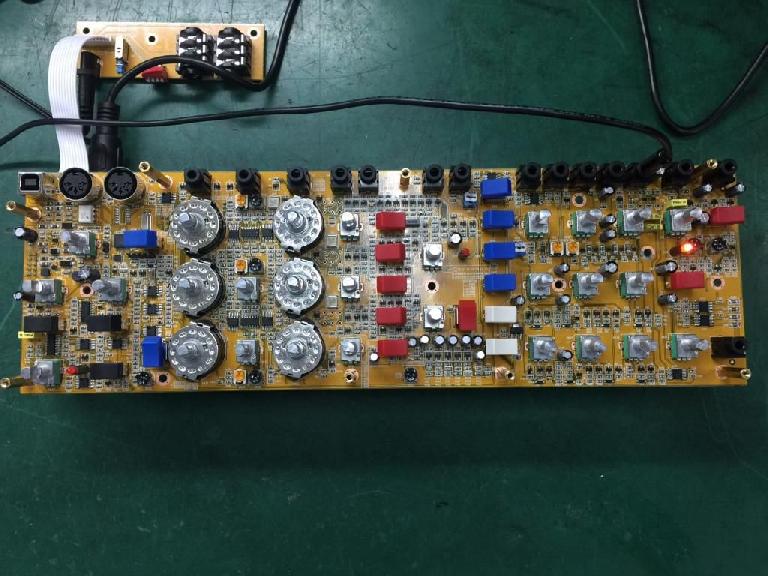 "Next week our system engineer will go through a rigorous testing procedure and meticulously compare every stage with the MiniMoog reference sample. Next is the MIDI software implementation which will take around 1-2 weeks.
"We expect the metal, plastic and wood sample parts to come in within the next two weeks and provided all goes well, we should be able to showcase a complete working sample by middle of April.
"Please bear in mind that we are still many months away from shipping this synth as metal and plastic tooling has not yet started. We have also not done any EMC and safety testing which can possible delay the project; depending on the test result we might need another board spin.
"Thanks for the great input many of you have provided."