Behringer Minimoog Model D Clone Shipping Soon
Many synths are eagerly awaited. That's an understatement when it comes to the Behringer Minimoog Model D clone. The good news is this mini monster is now apparently getting ready to ship!
With so much attention since it was first announced, it hardly feels necessary to add any preamble to the upcoming Behringer Minimoog Model D analog synth clone. In case you've been living under a rock for the past 6 months, Behringer announced they'll be cloning the classic Moog Model D synth for a mere $399.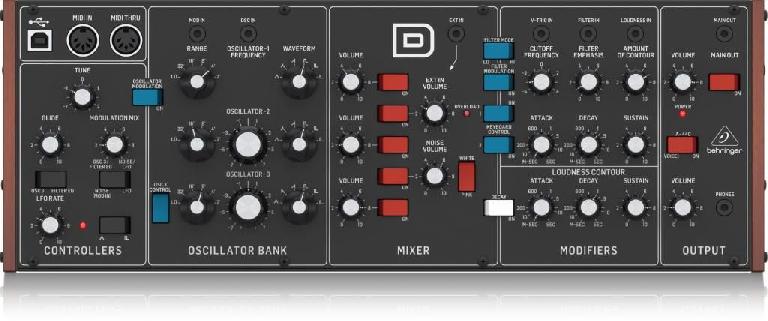 While Uli Behringer has been the source of most news via Gearslutz, (here's his latest post from a week ago), suprisingly the latest news has come from a different source. Twitter account MusicGroupJobs, part of Music Group which is the umbrella above Behringer, Midas, and many other brands, revealed today they are "getting ready to ship this long awaited sound monster."
The first playable prototype was shipped in during Superbooth 2017 in Berlin and we got hands on with it:
Then a few days after Superbooth Rob Belcham, one of the main engineers at Midas / Behringer, took a protytpe of the Minimoog Model D home, with updated firmware, to give it a proper test. The resulting audio demo was obviously popular too:
While some have pointed out that there are some differences between the original Moog Music Minimoog Model D and the Behringer Model D, we can't deny we like the unit we played with as a synth in its own right. The fact it's eurorack compatible and has a super-friendly $399 price tag will probably make it a sure-fire best seller once it's available.
Although there were no firm official details on the release date, at Superbooth we were led to understand it'd still be a few months before customers could order/pre-order a unit. However, this tweet from MusicGroupJobs suggests they may be ramping up production sooner than we think!
THE BIG QUESTION... Whether it's available soon or in a few months, are you planning on buying this $399 Minimoog Model D clone?
Behringer Model D Specs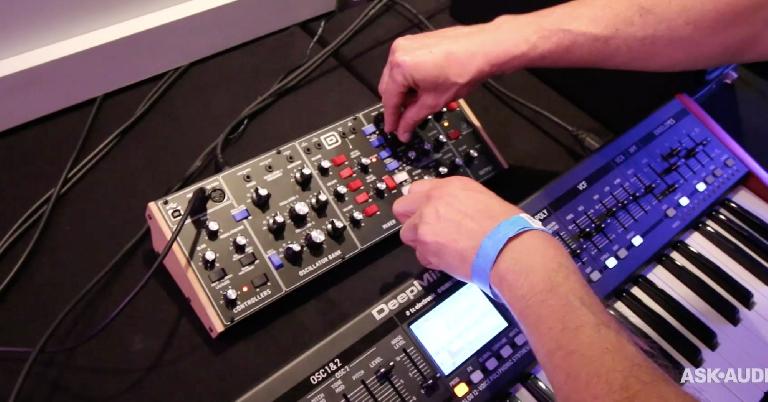 Analog Synthesizer with 3 VCOs, 24 dB Ladder Filter, LFO, 16-Voice Poly Chain and Eurorack Format
Analog synthesizer with triple VCO design
Reproduction of original "D Type" with matched transistors and JFETs
0.1% Thin Film resistors and Polyphenyline Sulphide capacitors for frequency stability
Analog signal path based on authentic VCO, VCF and VCA designs
5 variable oscillator shapes with pulse width variation
Classic 24 dB ladder filter with resonance
Fully analog triangle/square wave LFO
Switchable low/high pass filter mode
16-voice Midi Poly Chain allows combining multiple synthesizers for up to 16-voice polyphony
Overdrive circuit
Noise generator
Complete Eurorack solution – main module can be transferred to a standard Eurorack case
46 controls for real-time access of all important parameters
External audio input for processing external sound sources
Low and high level outputs
Comprehensive MIDI implementation with MIDI channel and Voice Priority selection
3-Year Warranty Program
Stay tuned to AskAudio for more info on the release date for the Behringer Model D. As soon as we know, you'll know!