Behringer K-2, Korg MS-20 Clone Desktop Synth, Now Ready To Ship
The K-2 from Behringer (MS-20 clone) has, for the most part, been under the radar compared to the other big synthesizer announcements. There's already 2,000 units ready to ship, and more on the way.
Anyone that's excited by the idea of a Korg MS-20, reimagined as a semi-modular analog desktop synthesizer by Behringer, needs to sit down and keep all hot drinks at arms length while they read this article and celebrate.
What we thought was going to be known as the K-20, is being released as the K-2. Modeled on the classic Korg MS-20 monophonic analog synthesizer with dual VCO design, this desktop synth misses out the keys in favour of adding Eurorack compatabilty and upto 16-voice polypohony by poly chaining multiple units!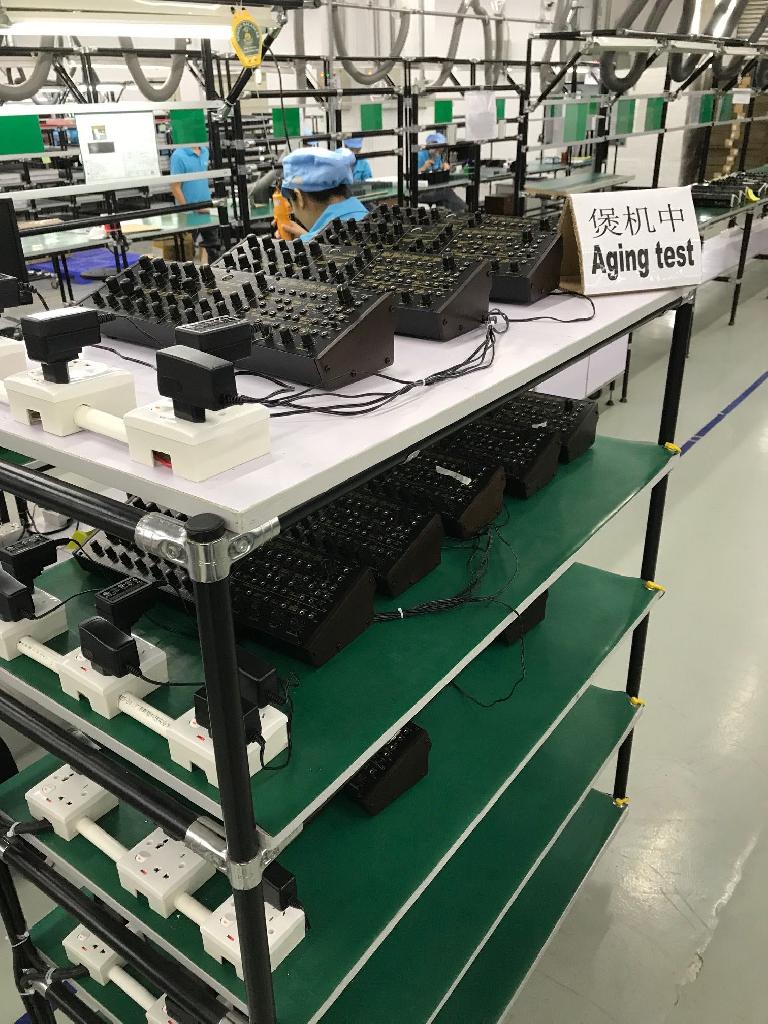 Behringer have confirmed the price at €299 EUR. The original Korg MS-20 Mini is available for aprox. $450 USD / €550 EUR / £500 GBP. We expected Behringer to smash that price, so we're waiting to see whether 299 extends to USD and GBP also. It shouldn't be too long before the international price is revealed as they've already got 2,000 K-2 synths boxed and ready to ship. And Uli Behringer himself says, "and we're just warming up".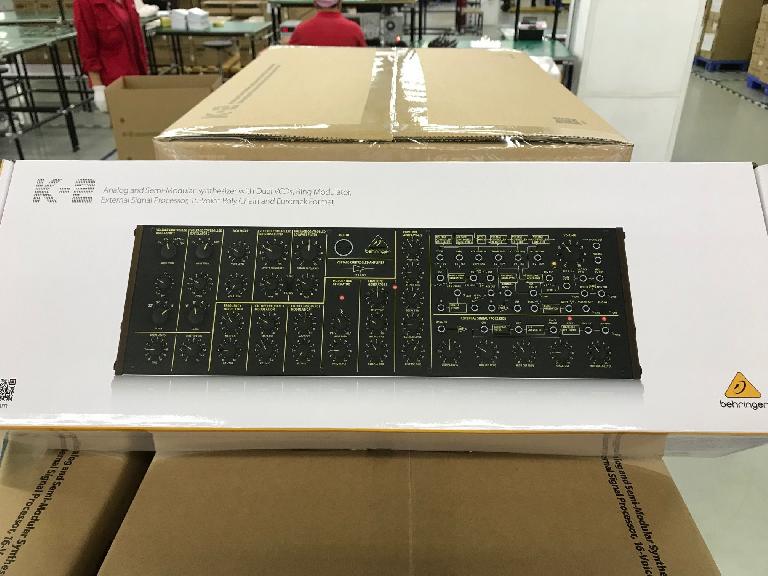 Here's what we think the feature set will be:
Analog synthesizer with dual VCO design
Reproduction of original "MS-20" circuitry with matched transistors and JFETs
Analog signal path based on authentic VCO, VCF and VCA designs
Semi-modular architecture with default routings requires no patching for immediate performance
4 variable oscillator shapes with variable pulse widths and ring modulation for ultimate sounds
First-generation filter design (high pass/low pass with peak/resonance)
Dedicated and fully analog triangle/square wave LFO
2 analog Envelope Generators for modulation of VCF and VCA
16-voice Poly Chain allows combining multiple synthesizers for up to 16 voice polyphony
Complete Eurorack solution – main module can be transferred to a standard Eurorack case
36 controls give you direct and real-time access to all important parameters
External audio input for processing external sound sources
Comprehensive USB/MIDI implementation with MIDI channel and Voice Priority selection
3-Year Warranty Program
After the release of the RD-8 (TR-808 clone) just a couple of weeks back, the K-2 is simply adding to Behringer's synth catalogue at a rate which the other big and small synth makers are not going to be able to compete with. There's so much to like about the Behringer synths available from the Behringer D, Neutron through to the more recent Odysessy and RD-8. Adding the K-2 to the list and even generous-sized studios are going to start to need a dedicated Behringer synth desk of entire corner.
As soon as we get a confirmed price and shipping date for the K-2 we'll update this article.
Price: €299 EUR
Web: (Not listed on the Behringer website yet)
Learn sound design tips and tricks for modular, semi-modular and no-modular synthesizers in the Ask.Audio Academy here.