Behringer Introduces Polyphonic Minimoog Clone, Poly D
We thought the upcoming "warp drive" feature for the Behringer Model D was going to be a firmware based improvement. We were wrong. It's a brand new synth: Poly D!
OK. Here's the big news... it's bigger than big... it's big, fat and it's called Poly D.
Yes, Behringer have only gone and given their Model D (Moog Minimoog Model D clone) greater polyphony and essentially created a 4-voice, polyphonic version of one of the world's most wanted synthesizers.
I'll repeat again. A polyphonic Minimoog Model D clone. Polyphonic. And it comes with a keyboard and 4-voices.
EDIT: From our understanding the 4 oscillators run through a single filter. This suggests the Poly D is paraphonic as opposed to polyphonic. However, it's still an excellent sounding machine and we'd highly encourage checking out the video below.
OK. Here's the skinny...
Here's a shot of the 4 oscillators on the Poly D: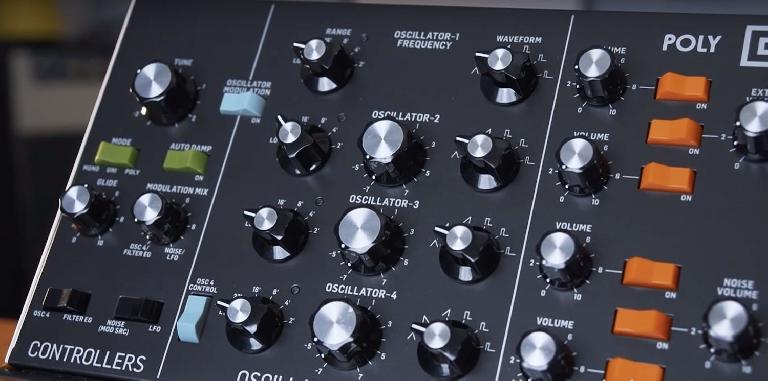 Poly D Features
4 Oscillators
Oscillators 1, 2 and 3 options include: triangular; triangular/saw; saw; square; wide pulse; and narrow pulse
OSC 4 features: triangular; reverse saw; saw; square; wide pulse; and narrow pulse
4-voice polyphony
Classic 4dB ladder filter
True to the original "D Type" circuitry with its matched transistors and JFETs
Switch between monophonic, polyphonic or unison mode
Classic stereo chorus modeled on the Juno-60
Overdrive circuit modeled on DS-1
Built-in arpeggiator and 32-step polyphonic sequencer
37-full size, velocity sensitive keyboard
3 tilt angles or can be laid down flat
Mono and stereo audio out
MIDI In, MIDI Out and MIDI Thru
Plenty of additional patch points
We're going to update this article with details as they emerge on the new Behrigner Poly D.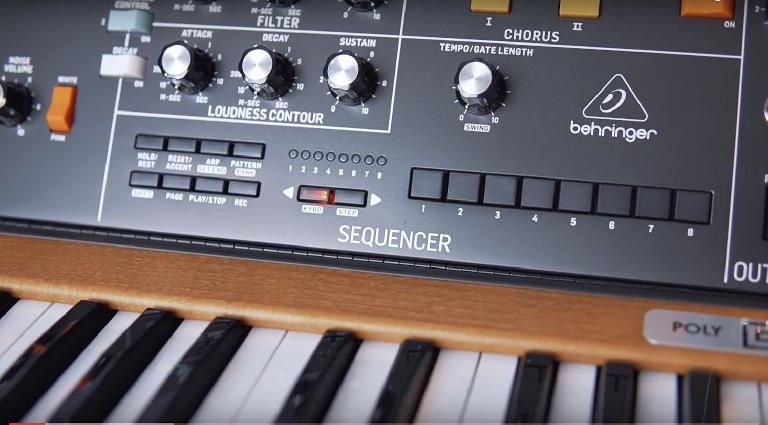 Althought availability and price haven't been announced yet, we'd definitely expect this 'warp drive' beast to be below the $1,000 USD mark. I wouldn't be surprised if Behringher were somehow able to bring this into the $699 USD ball park area. They will probably sell a ton of these synths... and just in time for Christmas!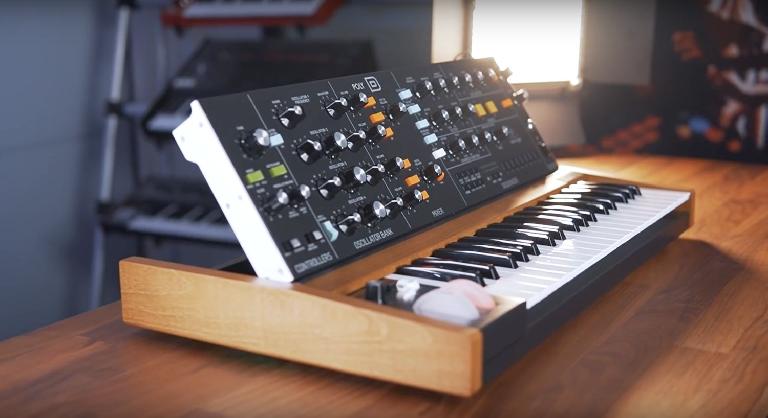 If you haven't already, watch the video above. Skip to around the 9:30 mark for music demos.
Wait... you want more video demos of the Behringer Poly D? Check out this video from MrFireChild...!
AND... Click here to watch the much anticipated Loopop review (with patching ideas).