Behringer have been teasing and teasing us with their upcoming polyphonic analog 12-voice synthesizer through four awesome videos... and now we have #5. The synthesizer is called the DeepMind12. It sounds pretty glorious.
UPDATED 29 July 2016: According to Scott Hamlin in the Behringer DeepMind 12 Synthesizer Facebook group, Uli Behringer has posted the following about the new synth, revealing plenty more information:
"Dear all,
"Thank you for the great comments and please allow me to clarify a few matters.
"The DeepMind12 has 4 integrated FX Engines which can we used simultaneously but also synced to the synthesizer itself. Each engine is loaded with more than 30 high-quality FX algorithms from TC Electronic and Klark Teknik. These are true world-class FX, many of which have been derived from TC Electronic's acclaimed signal processors as well as Midas' high-end mixing consoles.
"As a world's first, the DeepMind has built in Wifi and allows for full remote control of nearly all parameters - all through typical tablet apps.
"While the price has not been confirmed nor any price indication been given to retailers, we like to manage expectations.
"With approx. 4,000 components, the DeepMind12 is one of the most complex synthesizers that has ever been built. Due to its discrete design structure, it has vastly more components than you will likely find in any of the current synthesizers on the market.
"While it has always been our company philosophy to work on very small margins, we would however never sacrifice component or manufacturing quality nor sell below cost. Like all our products, the DeepMind12 will come with a 3 Year Warranty program.
"These are truly exciting times and thank you for all your interest"
Take a look (and listen) to the video posted by Behringer today here: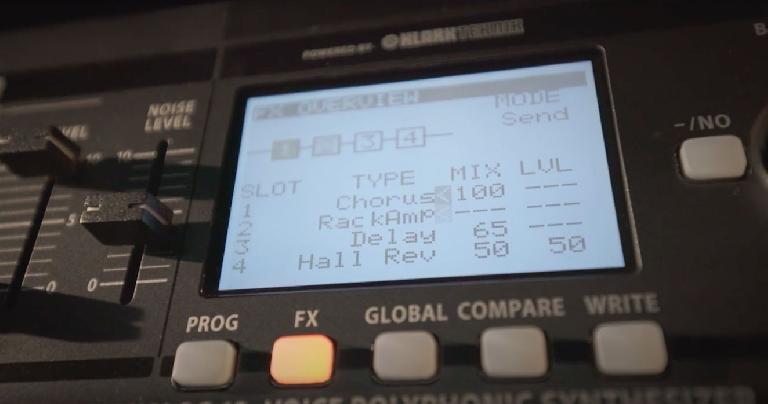 We've heard from an unconfirmed source the price will be around €500 EUR!!! Don't take this as definite though... personally I'd be very surprised if it's under €700 / $700. We'll let you know as soon as we know more...