With IK Multimedia, DSI, Dreadbox and others keeping the synth community amused and enthralled at Superbooth18 with their new synths and machines we were surprised there was no noise coming from Behringer... until just now!
The rumors of a Roland TR-808 clone have proved to be well-founded indeed. SonicState caught up with Behringer and snagged 6 minutes with the pre-production prototype drum machine at Superbooth. Welcome to the world of the RD-808.
Find out more and take a listen to it in action:
The Rhythm Designer RD-808 from Behringer is 100% analog. The filter is based upon Mr Moffatt, who also designed the filter for the semi-modular Neutron.
It looks like a really flexible drum synth machine with some interesting assignment options, e.g. "you can assign multiple tracks to the buss compressor"... although recorded via the onboard camera microphone the sounds of the RD-808 sounds promising.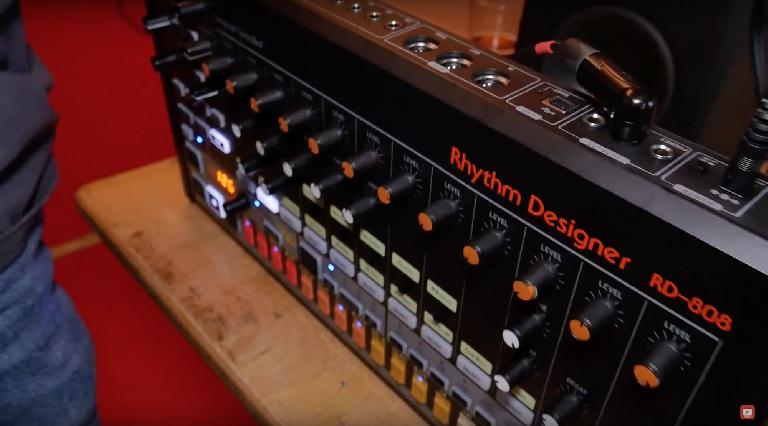 It will include 5-pin MIDI as well as MIDI via USB. And it comes with individual audio outputs for every drum channel.
Price: TBA - but it should be very competitive in true Behringer-style!
Available: August 2018
Stay tuned to AskAudio for more Behringer synth annoucnements at Superbooth18.