How are you controlling your synthesizer? Perhaps there's an array of buttons, knobs and faders on your hardware synth... or if you're rocking a software synth it could be a MIDI controller or a mouse/trackpad. And for some of us it'll be a touch screen like an iPad.
Well, Behringer are not content with the DeepMind 12 synthesizer being seen only as a sub $1000 12-voice analog synthesizer with tons of features packed in. They've just gone and demoed a brand new way to communicate and control the DeepMind 12 (which in case you're wondering isn't actually available yet).
Behringer took the opportunity to demo this new technology at SynthFest, UK last weekend. And there's plenty of intelligent responses and observations in this video below:
This augmented reality interface is most impressive when displaying and controlling the Mod Matrix. Suddenly what you'd have no chance of getting your head around on a small screen is right there in front of you, within arm's length.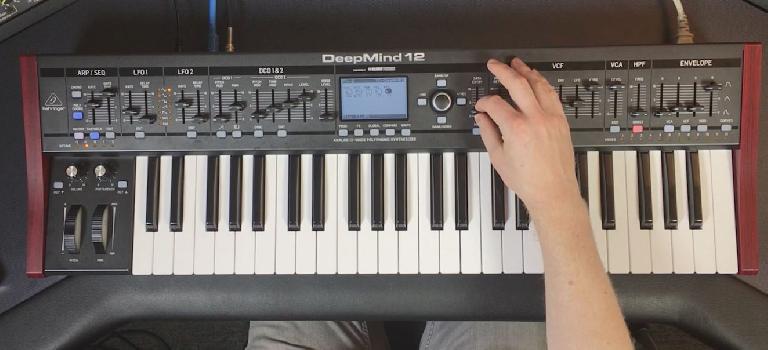 Follow all AskAudio coverage of Behringer's DeepMind12 so far here.
Follow Behringer on Facebook.
Learn all about synthesis including hardware and software synthesizers in The AskAudio Academy here.