Behringer $199 Semi-Modular Analog Crave Synth Now In Production
Hot off the heels of the knowledge the Behringer K-2 is starting to ship comes news from inside the Behringer factory that their $199 Crave semi-modular analog synth is now in production.
Just a couple of days after revealing their clone of the Korg MS-20, Behringer K-2, is ready to start shipping, Behringer have posted a revealing photo of their original semi-modular analog synthesizer, Crave, entering production in their factory. No official word yet, but we'd expect Crave to start shipping within a few weeks or thereabouts.
Announced back soon after NAMM in January 2019, Crave is an attractive semi-modular that is due to come in at just $199 / €149 / £199.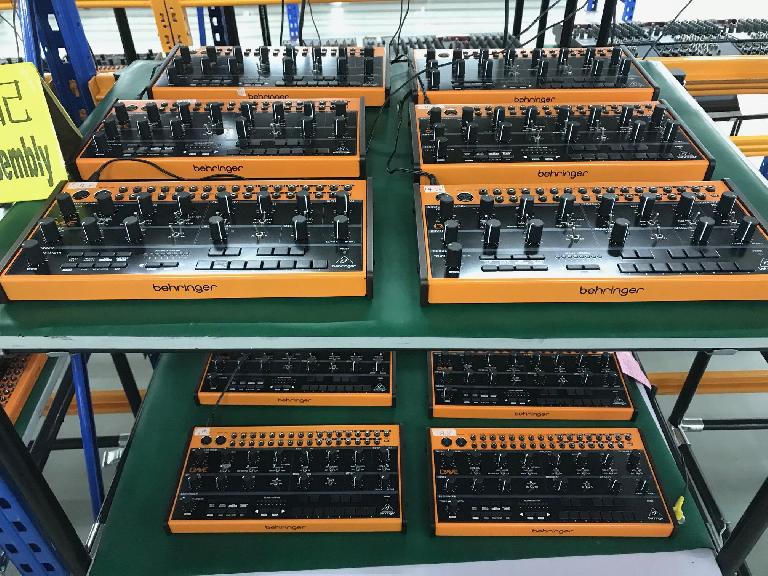 Crave combines the best bits from some classic old synths - including the oscillator of the Sequential Prophet 5, the Moog ladder filter and the modularity from 1970 modular synths, together with a modern sequencer and arpeggiator.
This synth has been very well received by the synth community on forums and Facebook groups, and you can see why when you hear the synth in action:
As more info becomes available we'll post about it including an official feature list.