Behold This Complete Moog Eurorack Synthesizer System
Have you been hoping for Moog Music to release a complete eurorack synthesizer? This eurorack system made from re-panels of existing Moog machines shows us what an official version could look like.
It's hard to believe it was just two years ago this month that Moog Music released their semi-modular analog Mother-32, eurorack compatible synth. In that short time it's become the mainstay for many popular artists and performers, including those featured on AskAudio from spaceprodigi to Makeup and Vanity Set.
In light of the anniversary of Moog's eurorack friendly monophonic synthesizer, the good folks over at Million Machine March are speculating on / wishing for a compete Moog eurorack system. What's the basis is this speculation? The Mother-32 is at the heart of this and the fact they "have seen other possibilities from them, with a handful of various Eurorack prototypes, mostly from their limited access Moogfest VIP engineer attendee's course."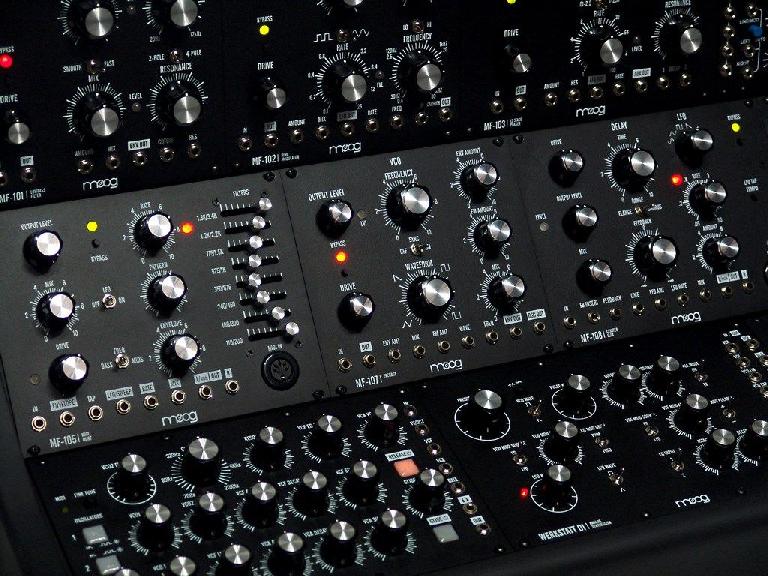 However, MMM decided to inspire the Asheville-based synthesizer manufacturer by creating "re-panels of some of their existing line of synths and effects (they) have carefully converted over and now display as a combined cohesive custom Moog Eurorack system. "
Impressive! They tell us, "Here we show the Eurorack converted Moog MoogerFoogers, MF-101, 102, 103, 105, 107, and 108. A Moog Minitaur Bass Synth, and a Moog Werkstatt synth. A Circuit Abbey Unify mixer with expander. A 2HP mult and two Div 6 16 step sequencers to round out the system's functionality. All of this housed in a custom 9U Goike case."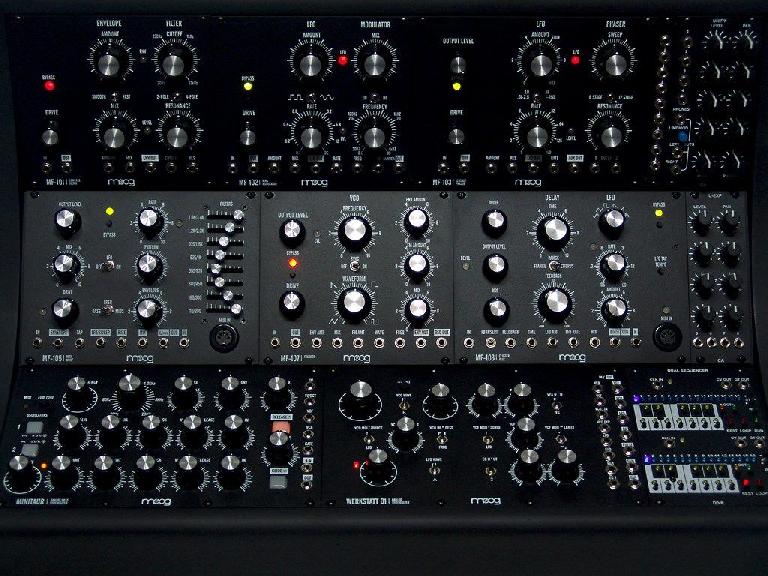 Feast your eyes on what a Moog eurorack synth system could look like!