The latest module from one of our favorite synth makers, Befaco, has a curious name and an enrichening sonic potential.
The Chopping Kinky is a dual-channel, voltage controlled wavefolder. Each of the module's two channels has a unique wavefolding profile and timbre. At each input there are two CV inputs for controlling the level of waveshaping, including one that passes through an attenuverter.
The module is DC coupled allowing it to be used for both CV and audio duties; to generate harmonics on an audio signal or kinking LFOs and envelopes.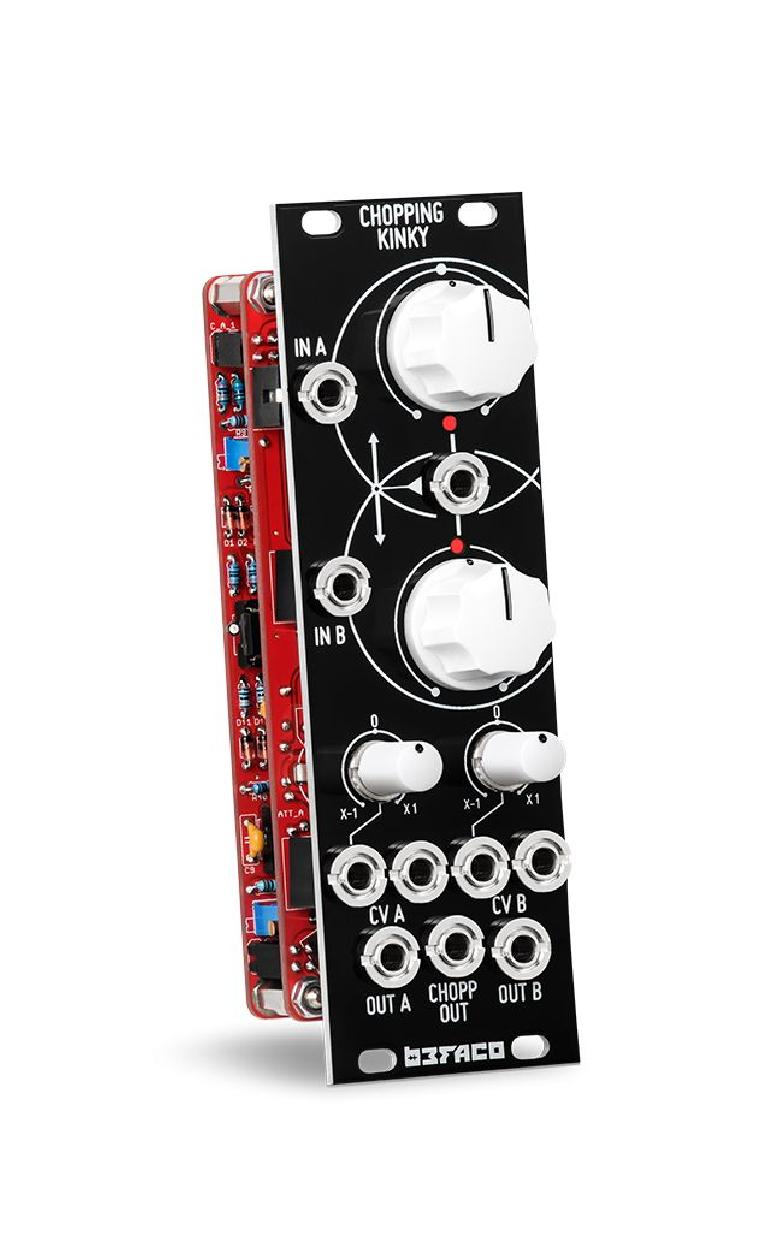 A wavefolder converts simple signals into richer and more dynamically changing ones. In contrast to a filter, wavefolding adds harmonic content to the waveform. It works by amplifying the waveform until it begins to saturate, then rather than clipping, the waveform gets folded back in on itself.
The Chopping Kinky will be available from Monday 20th March from
modularaddict
(USA),
Thonk
(UK) and our own online store
shop.befaco.org
(EU/rest of world). It will be available as an assembled module (assembled by hand in Barcelona, Spain) €190 (+ local taxes) or as a DIY Kit €110 (+ local taxes).