LONDRA, Regno Unito (24 Agosto 2015) - Game Music Connect ha annunciato oggi in anteprima esclusiva mondiale del suono videogiochi e documentario musicale "Beep: Big in Japan", sarà proiettato alla conferenza musica dei videogiochi internazionale di quest'anno di tornare a The Purcell Camera a Southbank Centre di Londra il 15 settembre biglietti sono disponibili presso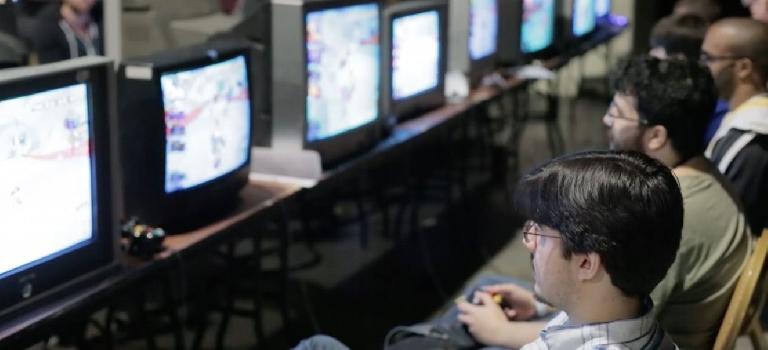 In un gioco unico nel suo genere musicale Connect speciale, "Beep" regia Karen Collins discuterà la sua esperienza nella produzione del documentario più completo di gioco di musica / storia audio mai fatto, in una sessione dal titolo "Beep: Big in Japan", e presenterà il mondo premiere del video da lei interviste in profondità con la musica del gioco regalità del Giappone, come compositori Nobuo Uematsu (Final Fantasy) e Yoko Shimomura (Kingdom Hearts), prima del rilascio ufficiale del film nella primavera del 2016.
Guarda il teaser trailer per Beep:
Beep GDC 2015 Teaser da Ehtonal su Vimeo.
Come direttore di "Beep" e di un Canada Research Chair in Interactive Audio presso l'Università di Waterloo, Karen Collins a capo di un'impresa enorme e culturalmente significativi per documentare la storia del suono di videogiochi e musica attraverso interviste a compositori e altri professionisti gioco audio da in tutto il mondo.
Compositori presenti nel anteprima assoluta di "Beep: Big In Japan" includono:
Nobuo Uematsu (Final Fantasy)
Yoko Shimomura (Mario
Hisayoshi Ogura (Taito direttore del suono dietro Legend of Kage, Ninja Warriors, serie Darius)
Shinji Hosoe (Namco direttore del suono trasformato produttore musicale SuperSweep: Ridge Racer, Street Fighter EX2,3)
Tenpei Sato (Rhapsody: A Musical Adventure, Valis, la serie Disgaea)
Yoshino Aoki (serie Mega Man, alito di fuoco serie)
Michiko Naruke (Wild Arms serie)
Koichi Namiki (Daytona Racing Virtua Fighter, banda della squadra di Sega Sound)
Giunto alla sua terza edizione, Game Music Connect è per gli aspiranti e compositori professionisti di tutte le provenienze e coloro che sono interessati a conoscere l'arte, la scienza e business di creare all'avanguardia videogiochi colonne sonore di oggi. Un elenco completo dei Game Music Connect 2015 sessioni e oratori sono ora online all'indirizzo
Guarda questo video dal Beep finanziato con successo Kickstarter:
Game Music Connect viene fondata da multi-premiato gioco e TV compositore James Hannigan e celebre regista audio del gioco, compositore e industria commentatore John Broomhall per celebrare ed esplorare la musica dei videogiochi. Per ulteriori informazioni e per acquistare i biglietti per Game Music Connect 2015, visitare il sito:
Maggiori informazioni sul Beep Moive qui.
Join Game Music Connect