Do you love Bitwig? Would you like to become a Bitwig certified Professional / trainer? Well look no further! We are proud to announce the world's first live online, exclusive event for Bitwig professional certification. That's right - with this online course you will gain the accreditation you need to be an officially recognised Bitwig trainer, with your own listing on the Bitwig Certified Professionals page of their website.
Led by Bitwig Certified Pro Thavius Beck, this exclusive 4-day online certification class consists of 4 interactive live sessions, 3 self-paced on-demand video courses with quizzes, project assignments and a timed final exam. Successfully completion will qualify you as a Bitwig Certified Professional and official recognition as an accredited Bitwig Studio trainer.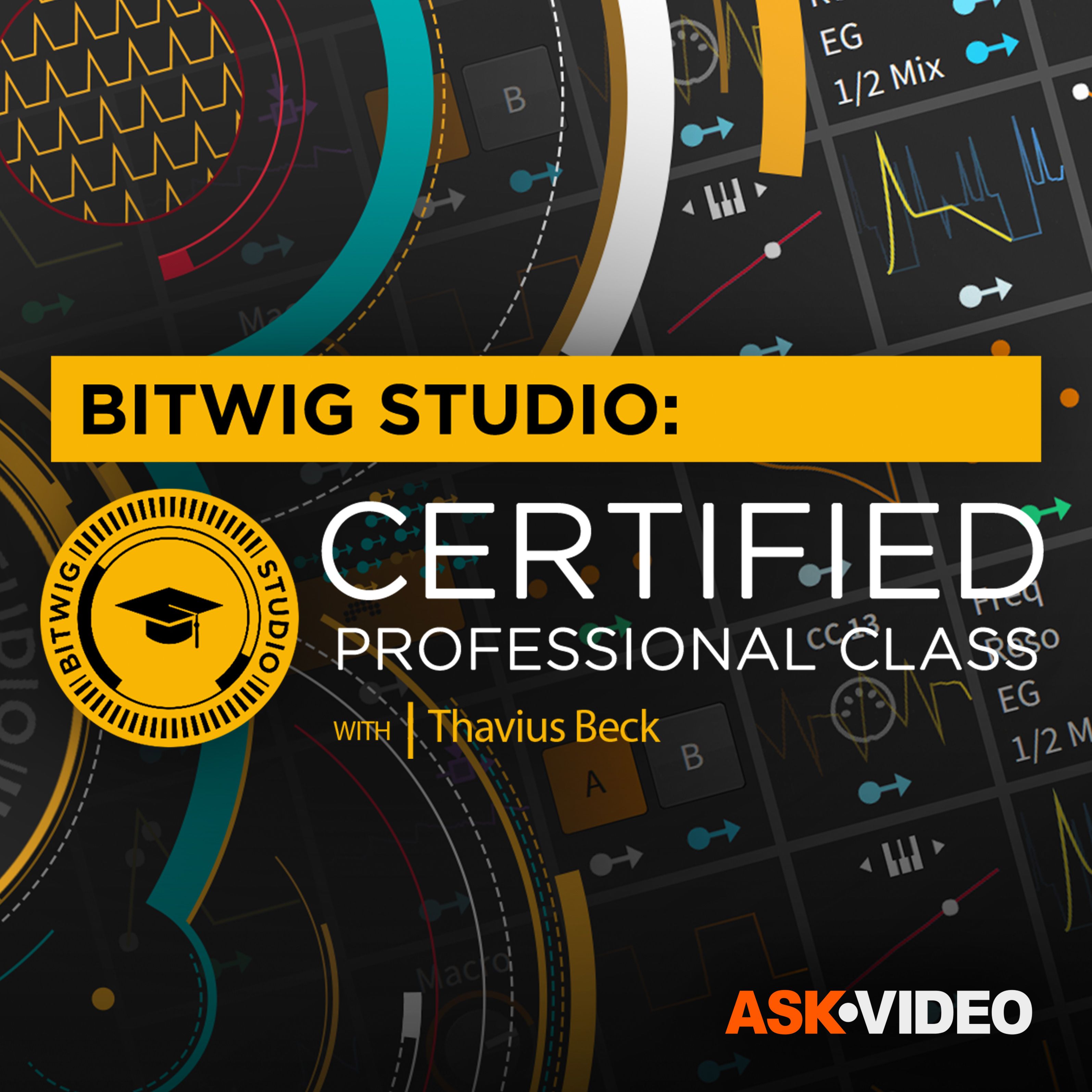 This is an advanced course and as such, a high level of familiarity with Bitwig will be required. Prerequisites include a Bitwig Studio 2 license, a deep and thorough knowledge of Bitwig Studio, teaching ability and advanced music production/sound design skills.
Successful completion entitles you to:
Listing on the Bitwig Certified Professionals page
Printed certificate and digital Certified Professional Badge 

Exclusive use of the Bitwig Certified Professional logo and banner
Invitations to initial beta testing rounds for updates
Dedicated support 

Marketing of your events
You will need to enrol here and also complete this application form to be eligible to take this course. Places are limited and it's the only way to get certified online as a Bitwig trainer, so don't miss your chance!