MAY 29, 2018 - Accusonus Inc , developers of music software tools based on artificial intelligence technology and makers of the critically-acclaimed beat-making plug-in Regroover announce the immediate release of Beatformer.
Beatformer is an all-in-one beat sculpting plug-in for the modern beat maker. Beatformer allows users to effortlessly shape their beats without compromising their character and musicality. The plugin has four intuitive controls (Boom, Punch, Squash and Air) that offer powerful Digital Signal Processing in a delicate design. With more than a dozen high-quality algorithms under the hood, Beatformer opens up a wide range of musical beat shaping possibilities.
"With Beatformer we offer advanced technology in an intuitive user interface. This allows us to facilitate the fast workflows of our users but at the same time to preserve character and musicality. We think of Beatformer as the perfect companion to Regroover, our flagship drum loop un-mixing plugin", says Alex Tsilfidis, CEO of accusonus.
There is a live browser-based demo where you can tweak the plugin yourself available on the company's website.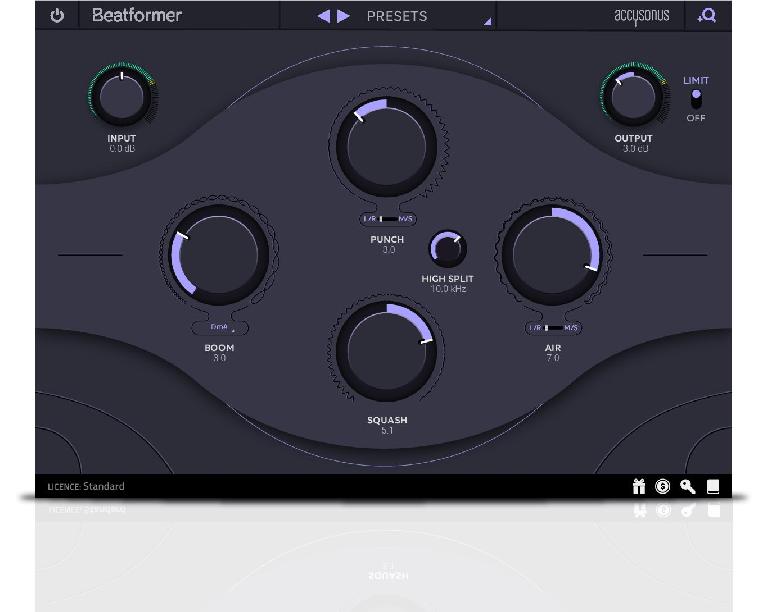 Use Beatformer to: