Bastl is more than excited to announce the Midilooper! Rather than being a sequencer, it is a device inspired by audio looper style workflow with a really fast, performative, single gesture interface.
Looping is a blazing fast way of music making and looping in the control signal domain is a key feature that allows for all remaining parameters of your device to be tweaked and modulated on top of the looped sequence... or MIDI CC looped!
Midilooper has been in development for over 3 years and several iterations of the control interface and connectivity have been extensively tested within the context of a live performance. It has the ability to bring a live setup or a studio to new life and make you explore your gear in a refreshing, hands–on manner.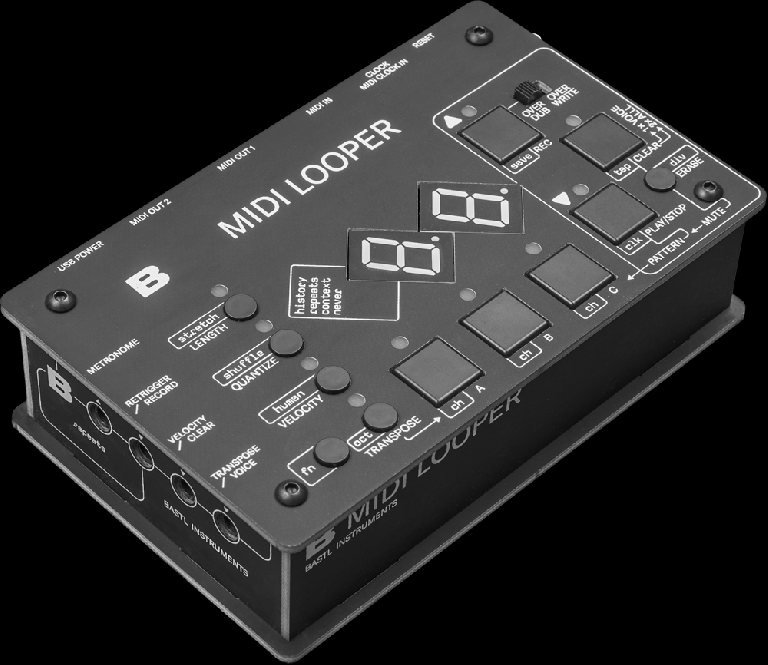 Midilooper can be synchronised to MIDI or analog clock and it can also run on its own (tap tempo/free running). It has 3 voices that can each be assigned to a different MIDI channel, allowing it to control and loop 3 individual units of gear. Each voice can be individually recorded, muted, overdubbed, or cleared.
Midilooper also offers some basic processing of the recorded information: transposition, velocity locking and shifting, quantisation, shuffle, humanisation (random variations of velocity), adjusting the length of the loop, or doubling and halving of playback speed.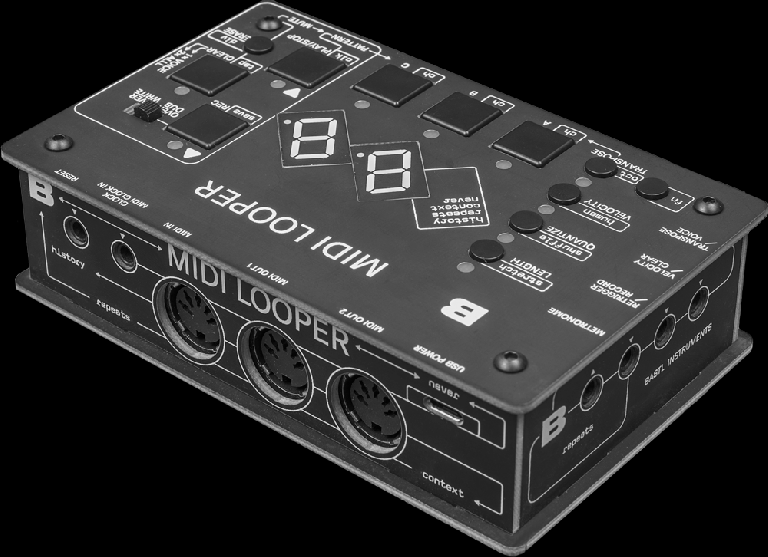 In addition, it features CV and trigger inputs for seamless integration with modular synths: reset, retrigger, velocity, and transpose. It can also be controlled with foot pedals.
Features:
3 independent voices (each has MIDI channel assigned) • overdub/overwrite
transpose mode
octave transpose
quantize, velocity lock, shuffle, humanize • odd looplengths, time stretch
mute, clear, erase
one MIDI Input and two MIDI Outputs
clock input (accepts analog clock or TRS MIDI Clock) • analog reset input
metronome output
CV input connectivity (transpose, velocity, re-trigger) • pedal control (record, clear, voice selection)
USB powered
adjustable divider/multiplier for analog clock
Stay tuned to Bastl Instruments YouTube channel for more walkthrough videos.
Price excluding tax: 239€
Shipping to dealers now.