We are very happy to finally announce the softPop ! Since the first public preview at Superbooth we have pushed its design even further, fine tuned its inner workings but most importantly we have developed an anodized aluminum enclosure with laser engraving. That gives the machine a durability boost and empowers its portability.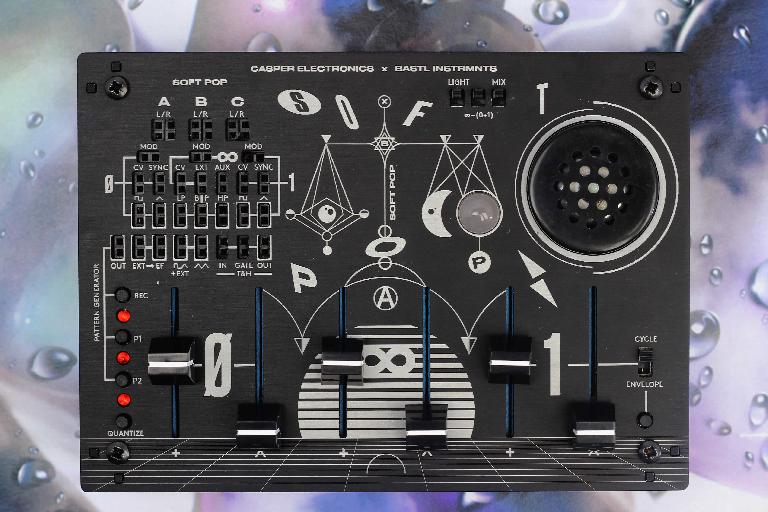 softPop is a playfully organic, semi-modular light and sound synthesizer with a wide variety of sounds: from random dripping water pops to heavy subtractive basslines. Its fully analog core consisting of a heavily feedbacked system of dual triangle-core oscillators, state variable filter and sample and hold is played through an intuitive interface of 6 faders that provide countless combinations which can be explored by anyone. It can also process external audio thru the filter while using the envelope follower to intuitively synchronise to the incoming signal. Extensive mini patchbay offers lots of reconfigurability and 3 jacks A,B,C can be used to send signals in or out of the patch bay. Battery operation, built in speaker and carrying handle make it the ultimate picnic boombox! The analog soul is enhanced by a quantize feature (auto-tune) and pattern generator with two memories P1 and P2. For adventurous and courageous souls there is a secret chamber in the back for hacking & modding.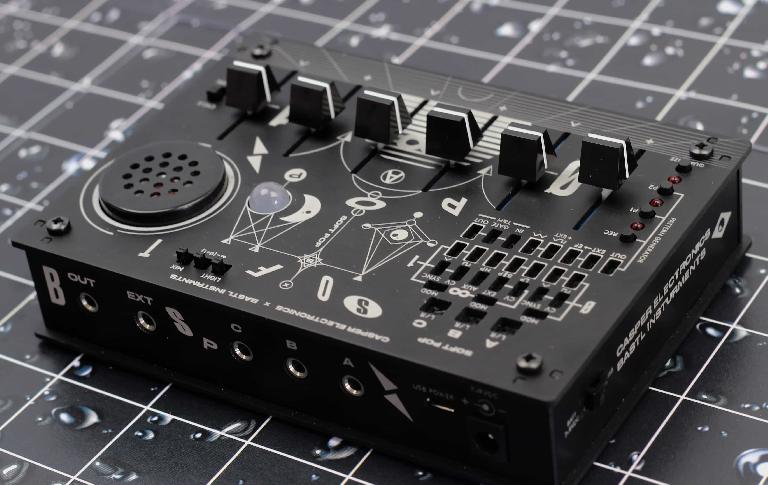 Here's Bastl's launch video for SoftPop:
We checked out SoftPop and a few other goodies at the Bastl booth at Superbooth in April 2017. Here's the video... but remember there's been a few improvements since this video was shot:
Pricing and Availability
softPop is available now for pre-order at noise.kitchen and select dealers for 309 EUR excl. tax The first batch of preorders will ship late August 2017. An additional wooden handle backplate is available as a separate accessory .
SoftPop FEATURES
fully analog core and signal path

6 faders for controlling two VCOs and VCF and their cross modulations

two wide range triangle-core VCOs 0 & 1

quantizer for VCO 0 (auto-tuner)

VCO 1 has variable waveshape via the modulation setting

∞ resonant state variable VCF (bandpass, lowpass, highpass)

external input with gain and envelope follower for intuitive sync of VCO 1

track & hold circuit for stepped modulations

looping pattern generator with two patterns P1 and P2

RGB led for psychedelic experience

25-point patchbay

secret hack chamber at the back for adventurers

aluminum body enclosure

built-in speaker

wooden handle backplate as accessory (sold separately)