BandLab Introduces Analog Link Audio Interfaces
The BandLab Link Analog is an audio interface designed to complement the virtual, cloud-based music / DAW platform, BandLab, which has over 1.5 million users.
Singapore, July 2017 - Today BandLab, the social music platform, introduces a new hardware division BandLab Machines and at the same time launches its first product lineup of affordable, high quality audio interfaces. This move to include physical products along with their existing digital offering sees BandLab further empowering music makers with an enhanced recording connection which feeds directly into the BandLab social music platform (or any other DAW).
This is the next step in the company's push to streamline the creative process for music makers.
BandLab Machines' new Link series lets you immediately start recording into your phone or computer without any hardware installation or set-up required, and enables high quality, affordable music recording anytime, anywhere.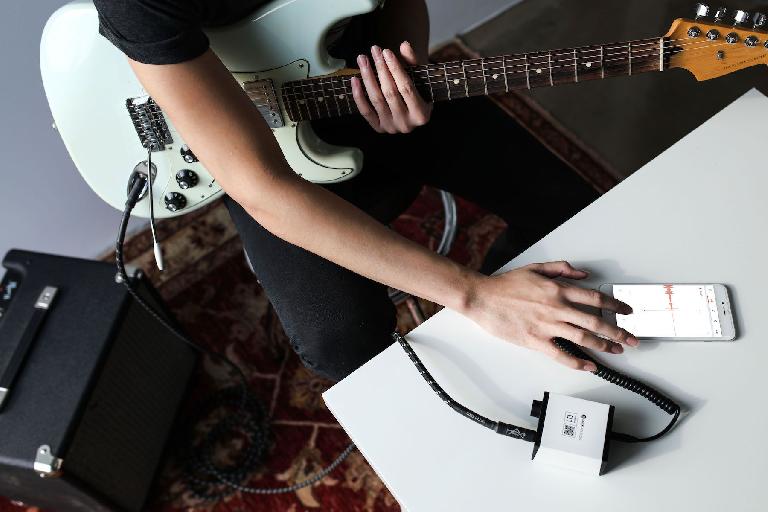 The initial product lineup consists of three audio interfaces: the BandLab Link Analog (a single input analog audio interface), the BandLab Link Digital and the BandLab Link Digital Duo (digital USB audio interfaces with single and double inputs respectively).
CEO of BandLab Meng Ru Kuok says, "The team at BandLab Machines is changing the game for the category - raising the quality standards that people can expect at a very affordable price point. We're manufacturing in-house in Singapore with first-class parts, impeccable engineering and stringent quality standards. You can feel the quality of the construction from the minute you pick it up. We've also added subtle features, like a built-in battery for noise reduction on the physical product to ensure you're getting the best possible recording experience. This is all part of our goal of simplifying the creative process and empowering creators to focus on what they really love: making music."
The introduction of the BandLab Link lineup comes just two years after the company launched its flagship social music platform BandLab, which allows users to record, collaborate and share their music. Since its beginnings, the BandLab platform has grown at an incredible rate and the community of users now numbers 1.5 million from over 180 countries, with thousands of songs being created and shared around the world on a daily basis.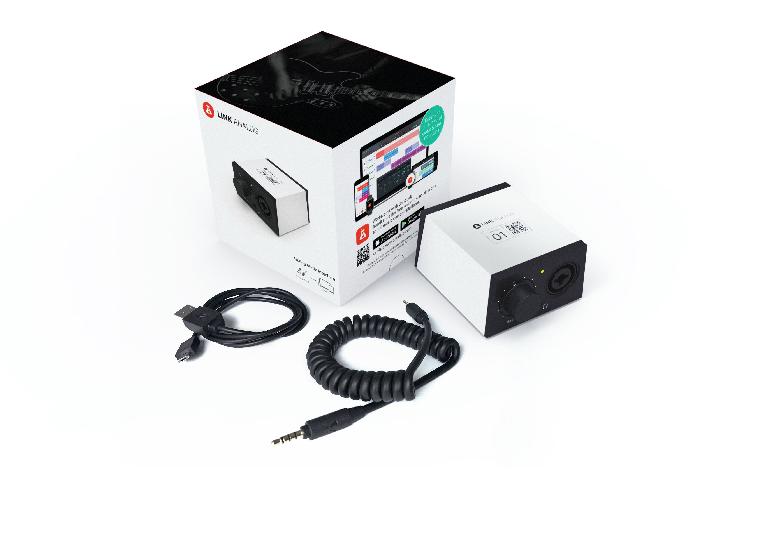 Main Features At A Glance
Works with Bandlab App + other DAWs
Designed for your table: Does not drag off the table due to a carefully balanced weight slug and proprietary synthetic rubber foot and a longer detachable lead that accommodates mobile devices of all shapes and sizes
Custom designed cables
Best entry level interface for recording, monitoring and practising with effects
High quality Neutrik Combo Jacks for XLR and instrument input
48V Phantom Power on the BandLab Link Digital and BandLab Link Digital Duo
Clearest sound thanks to internal battery, custom made copper braid + aluminium shielded signal cable
Designed to provide high quality recording at an accessible price - whether you are a beginner with your first guitar to a professional looking for convenience on the road, in home studios, school studios, bedrooms & studies
It can be used with guitars and passive microphones. It supports headphone monitoring as well as auxiliary outputs to home stereo systems and stereo outputs to professional monitors (nb. Y cable provided with the Link Digital and Digital Duo only). All signals will be processed via the connected device prior to monitoring
Join the community and pre order your BandLab Machines products now at www.bandlab.com. The BandLab Link lineup will also be available in select dealers worldwide later this year.
Prices start from $39.99 for the BandLab Link Analog.