Baby Audio Releases Transit, in Collaboration with Andrew Huang
After releasing a short teaser last week, Baby Audio has taken the wraps off their latest creation, Transit. This plugin will give your mix transitions super powers!
Baby Audio has teamed up with Andrew Huang to create Transit: An FX plugin that'll give your mix transitions super powers. Use it for motion effects, build-ups, drops, risers, sweeps – and more.
Easy Transitions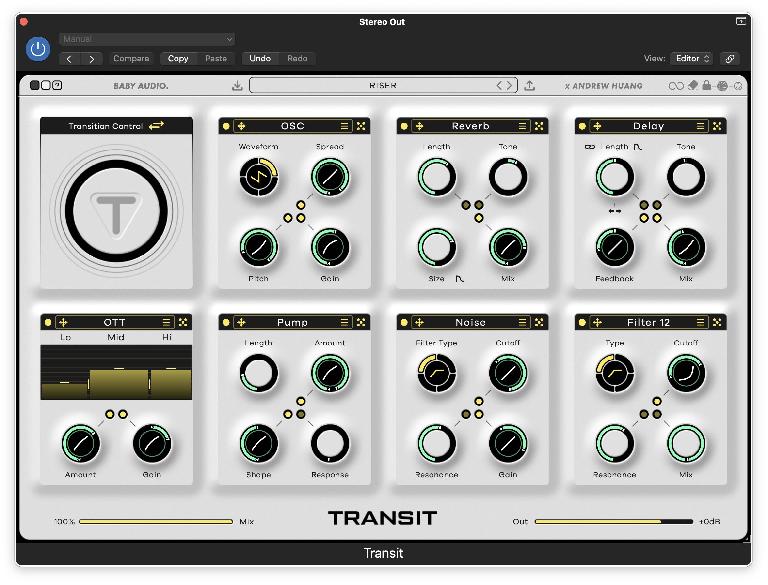 Creative transitions between song parts play a vital role in keeping listeners engaged. To make them, producers rely on multiple tracks and plugins – and a suffocating amount of automation lanes.
Transit simplifies this process down to just one plugin. It hosts 18 powerful effect-modules, freely loadable across 7 slots. All effect parameters can be linked to a global Macro Control, which you automate to create complex FX transitions with one knob movement.
Motion Sequencer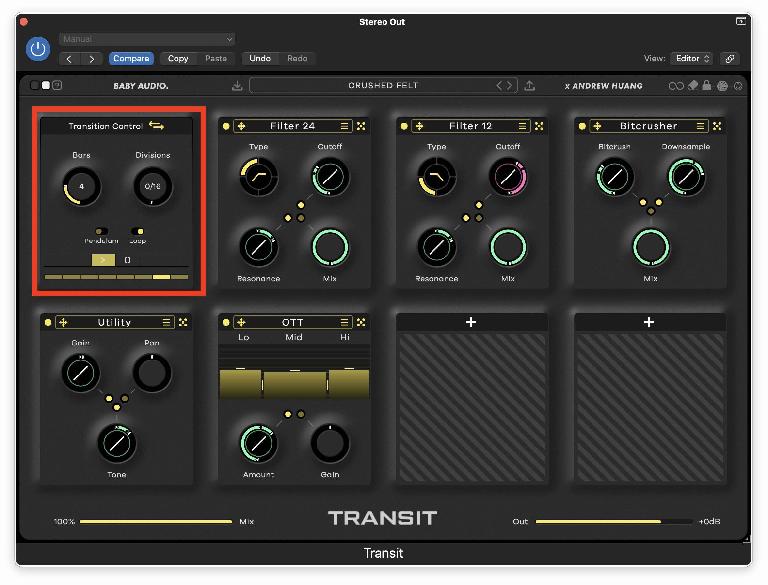 Transit also hosts a "motion sequencer", allowing users to program and trigger DAW-synced automations at the click of a button. This is great for seamlessly writing automation data into your mix project or even for live use.
We wanted to create a type of plugin that hadn't been done before – one that would make it easier and more creative to dial-in the transitions and 'ear candy' that modern tracks rely on. Transit delivers on this idea, and its semi-modular architecture, along with 300+ high quality presets, makes it as deep or as fast as you need it to be.
Transit is compatible with all major DAWs for Mac and PC and fully Mac M1 native.
About Andrew Huang
Andrew Huang has established himself as one of the world's most followed music producers, thanks to his creativity, curiosity, production skills – and his ability to make complicated concepts seem easy. He brings all those qualities to Transit. The project has been a truly collaborative effort between Andrew and Baby Audio, 18 months in the making. We're beyond proud of the end result and are already working on bringing more modules and preset expansions to Transit.