To celebrate this achievement, Antares is offering its flagship product Auto-Tune Pro X for the same price it was initially offered at upon its release in 1996—just $299 (regular price: $459)! Included with this special offer on Auto-Tune Pro X is a one-year subscription to Auto-Tune Unlimited, an additional value of $179. This limited-time offer ends on February 13th, 2023.
The Technical GRAMMY® is awarded to individuals, companies, organizations, or institutions who have made contributions of outstanding technical significance to the recording field. Previous winners have included such luminaries as Ray Dolby, Les Paul, and Dr. Robert Moog. This year, the Technical GRAMMY goes to Dr. Andy Hildebrand for his creation of Auto-Tune.
A brilliant engineer who saw a connection between his work in geophysics and his love of music, Dr. Andy Hildebrand pioneered algorithms that could map the earth's surface by sending out sound waves and recording their reflections. In a break-through moment, Dr. Andy realized that when he applied those same algorithms to audio, they could detect pitch and Auto-Tune was born. In 1997, Dr. Andy debuted Auto-Tune at The NAMM Show and the music industry hasn't been the same since.
Auto-Tune immediately revolutionized the music landscape. Its natural, undetectable pitch correction capabilities stunned producers and engineers and it quickly became a studio "secret weapon" to improve even the most trained and talented vocalists.
With the release of Cher's 1998 hit "Believe", Auto-Tune went from behind the scenes to center stage. Over the next decades, Auto-Tune shaped the sounds of audacious albums like Daft Punk's Random Access Memories, Kanye West's 808s and Heartbreak, Bon Iver's Blood Bank, and Lil Wayne's Tha Carter III. Today, Auto-Tune is synonymous with the sound of modern music.
Auto-Tune EFX+ Course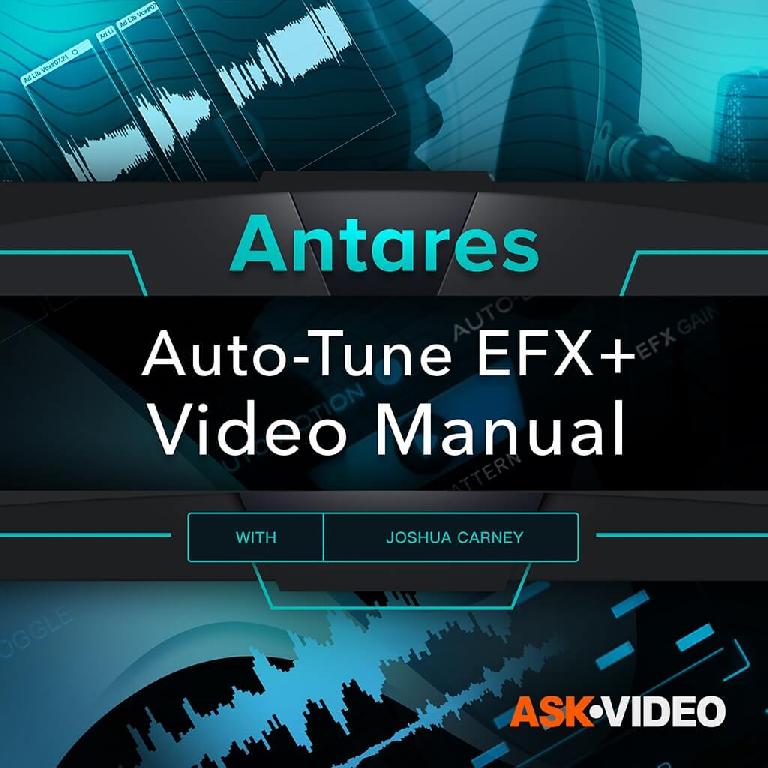 Antares Auto-Tune EFX+ combines the iconic Auto-Tune pitch correction technology with a powerful​ multi-effects rack and a melodic pattern generator in one plugin. Join Joshua Carney in this course to learn how to use it on vocals, synths and more!