Audiopedia Is Your Go-To Source For Music And Recording Knowledge
With over 400 short, concise video explainers covering the fundamentals of music technology, Audiopedia is the perfect way to grab what you need, when you need it.
NonLinear Educating Inc. (macProVideo.com, Ask.Video and Ask.Audio) has been helping musicians of all kinds to sharpen up and improve their musical skills for over 18 years. From theory to live performance, mic techniques to the music business, there are thousands of tutorial videos and hundreds of courses covering every conceivable topic, with new courses released regularly to keep up with the relentless progress in the music tech world.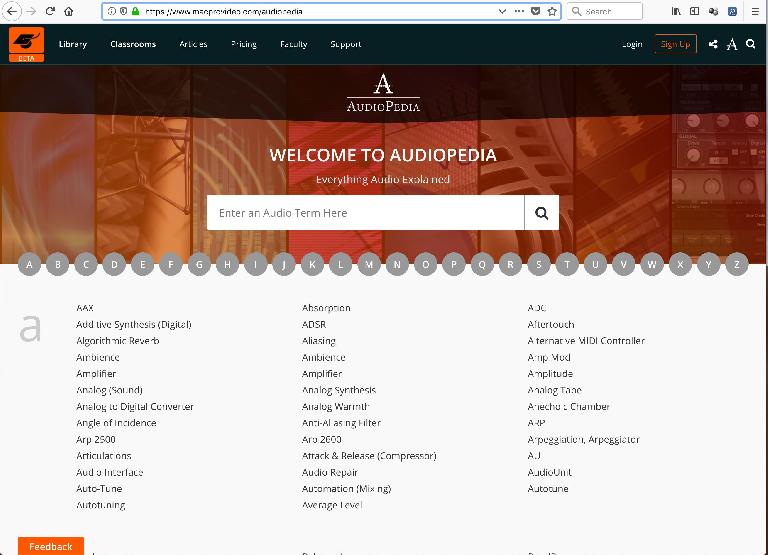 So you can go as in-depth as you like, but what if you just need a quick refresher, or don't have time to watch a full course? That's where the AudioPedia series comes in - and it's built right into the macProVideo.com website.
Audiopedia
AudioPedia contains over 400 short, concise videos covering the fundamental terms and concepts you will need to understand on your journey into music production. Best of all, the interface couldn't be easier to use - just click on a tech term, or use the search box to enter the term you'd like explained. The Audiopedia resource contains over 400 of them, each with its own short video. And they are designed to give you bite-sized explanations that you can grasp in just a couple of minutes. From mics to mixing, hard drives to audio compression - and everything in between!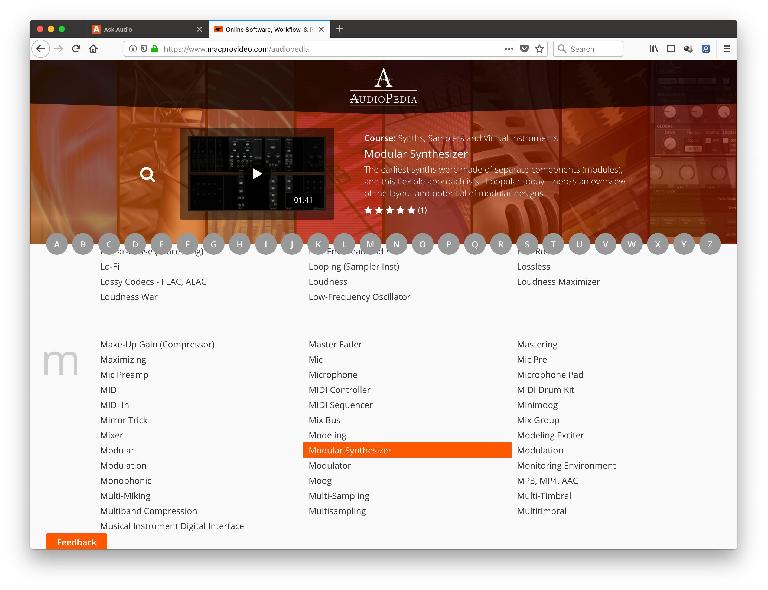 So check out Audiopedia today for a handy, quick and easy video reference guide to everything you need to know about the fundamentals of music technology, production and recording.