The AudioPedia series is an invaluable way to learn about the core concepts of all aspects of digital audio and music production from start to finish. Created in easy-to digest bitesized chunks, it's the perfect way to get the knowledge you need. In this 52-video course AudioPedia 110 - Synths, Samplers And Virtual Instruments, expert producer Joe Albano gives you the lowdown on the software and hardware tools we all use, in whatever genres of music we happen to work.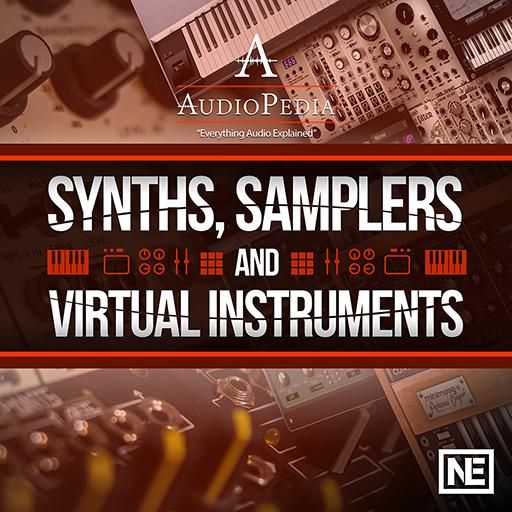 AudioPedia 110 - Synths, Samplers And Virtual Instruments
Joe starts with a breakdown of exactly what each kind of tool is, in technical terms - virtual instruments, synths and samplers, as well as the varieties of each one you will come across on your musical journey. He then delves deep into the world of samplers, explaining their core functions like multisampling, zoning, looping, pitch and time stretching and more.
Analog synthesizers are next and he demonstrates many of the most popular classic models around as well as explaining the difference between east and west coast synthesis - terms you may have heard. Then it's on to digital synths, FM, wavetable and additive models as well as modelled instruments. Finally there's a comprehensive chapter on analog synthesis and all the elements you'll find there - oscillators, filters, noise, envelopes and a whole lot more.
You can get a pass to watch this plus every other course in the Academy library for just $15/month regular price, or purchase this course as a one-off for $29.99. It will always be available to stream across all your devices, wherever you are.