Looping is one of the most exciting things to do on an iOS device. Musicians, vocalists, noise makers, professionals, beatboxers, and hobbyists alike will be delighted by this new looper app from AudioKit.
Inspired by one of the most popular hardware loopers on the market, the legendary RC-505 Loop Station, L7 brings this power to iOS. Easy to use for beginners. Powerful enough for the stage and studio.
L7's killer features include "VoiceTune" (inspired by Auto-Tune) and the ability to apply eight different effects to each audio track individually. AudioKit L7 is the first iOS looper to have both input (microphone) and output (performance) effects.
You can turn every-day sounds like humming, whistling, and finger tapping into dreamy musical motifs that sound like they were recorded in a professional studio.
Additionally, L7 is the first iOS looper to have effect triggering, which allows you to automatically trigger multiple effect changes in time with the metronome. With this feature you can create powerful, spontaneous musical moments like bass drops and beat changes.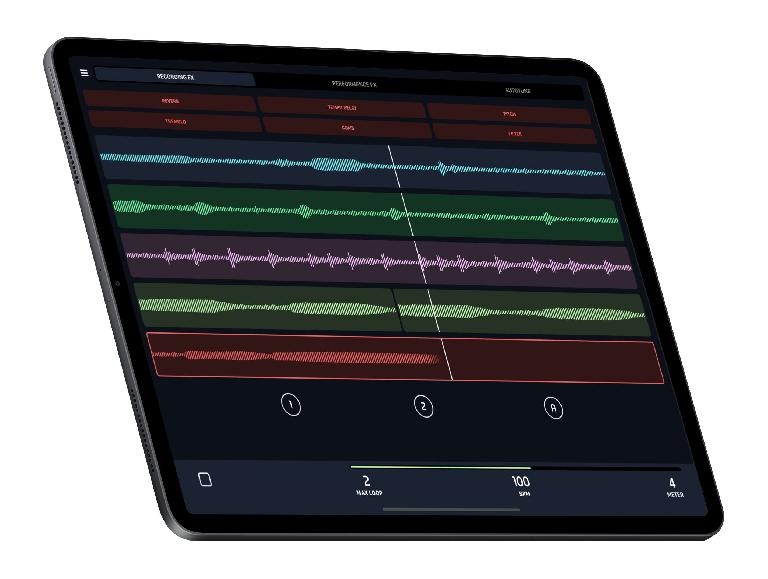 Users can save their sessions and can even export their creations and use them in a professional digital audio workstation (DAW) on their computer to make full-fledged tracks.
L7 is a premium app, which means that once you've bought it, it's entirely yours. There are no in-app purchases, ads, or subscriptions.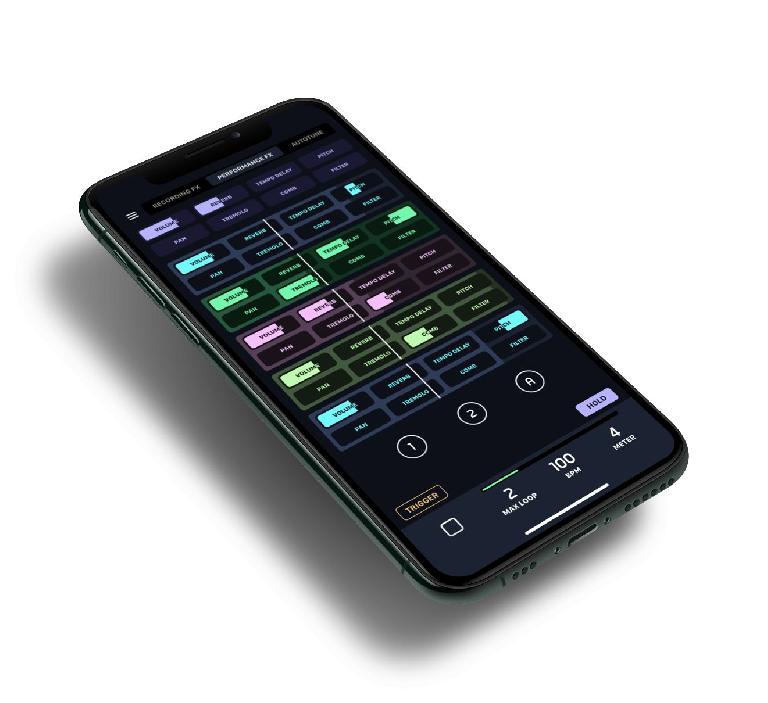 In­spired by the RC-505 Loop Sta­tion, L7 packs dozens of fea­tures pre­vi­ous­ly only found in pro­fes­sion­al hard­ware loop­ers into a sleek, easy to use pack­age with vir­tu­al­ly un­lim­it­ed cre­ative po­ten­tial.
Record up to 16 tracks
8 ef­fects per track + mas­ter ef­fects & in­put ef­fects
Pan
Re­verb
Tremo­lo
Tem­po de­lay
Pitch shift (± 12 semi­tones)
Comb fil­ter
High pass fil­ter
Low pass fil­ter
"Voice tune" (inspired by Auto-tune) with 144 dif­fer­ent scales, con­trol amount & speed
Au­to­mat­i­cal­ly trig­ger ef­fect changes hands-free
Vari­able loop length with auto-stop
Mute / un­mute in­di­vid­ual sec­tions of a track
Over­dub tracks
Save ses­sions and ex­port wave files and mixdowns to use in your fa­vorite DAW
Im­port au­dio from any file for­mat (wav, mp3, aiff, m4a, etc.)
Au­diobus com­pat­i­ble
Sync with oth­er apps us­ing Able­ton Link
Works with most USB au­dio in­ter­faces
Best with wired head­phones