Minneapolis – (May 16, 2014) – Audiofile, a leading music technology company, today announced a major update to Spectre, the popular real-time audio analysis suite for OS X. The new version, currently featured on the Mac App Store and named a "Best New App", is available for 50% off the original price for a limited time.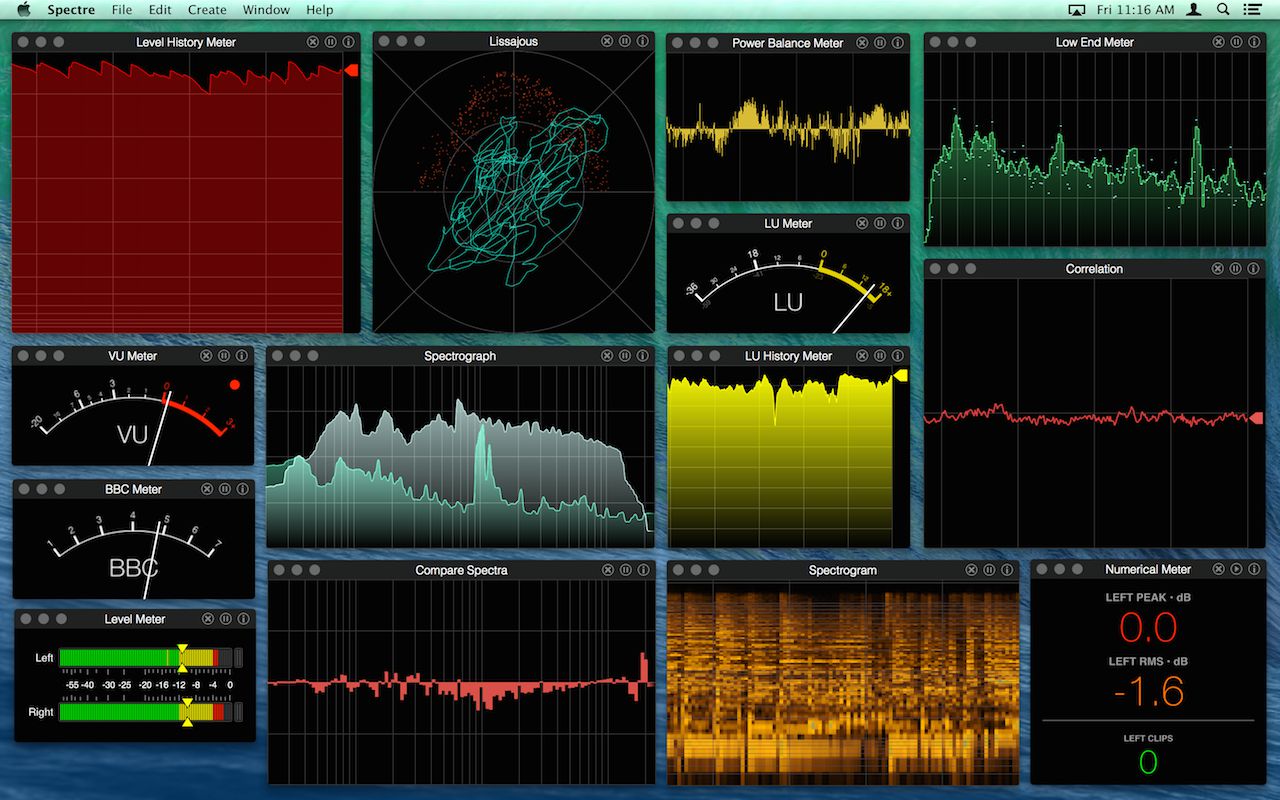 Ideal for any audio professional working today—from producers to broadcast engineers to video editors—Spectre is packed with 20 different multi-channel and multi-trace meters including Level, VU, Spectrograph, Oscilloscope, Spectrogram, LU and LU History. With version 1.7, Spectre has been rewritten from the ground up to support the latest loudness standards as well as making it even more powerful and beautiful.
"Spectre has always been incredibly accurate," said Matthew Foust, Audiofile Managing Partner and co-founder. "But the enhanced performance in version 1.7 makes your meters more detailed and responsive, providing an even clearer picture of your audio."
Beyond its significant performance upgrade, Spectre's updated meters are now even easier to configure. Additionally, they are now Retina-ready and fully optimized for OS X Mavericks, including improved full-screen and multiple display support.
New additions and enhancements to Spectre include:
Greatly improved performance and stability

Fully optimized for Retina displays

Audio bundles enable the creation of groups of channels for audio input hardware, making configuration even easier

Comprehensive full-screen support

Meter configuration is now built into each meter

Traces have their own spectral analysis settings

Spectre includes all of these improvements for it's original low price, making it ideal for students and professionals alike. And, to celebrate its release, Audiofile is offering an introductory discount on Spectre for only $49.99, 50% off the original price for a limited time.
For more information about Spectre, visit:
http://www.audiofile-engineering.com/spectre/

To buy Spectre through the Mac App Store, visit: