Excited about the new features, like multiple effects, coming in the soon to be released Audiobus 2? We are too. Here's the latest news from Audiobus on the State Saving feature:
The launch of Audiobus 2 is getting closer and closer and today we'd like to tell you the main reason why you're not holding it in your hands already.

For the last months we've been working hard on a new feature that we think is going to vastly improve the way you're making music on iDevices:

State Saving
Here's a video of how it works. Click it. Do it now!

Some of the apps used in the video are Echo Pad, Nave and Stereo Designer - kick-ass stereo shaping tool which just went live!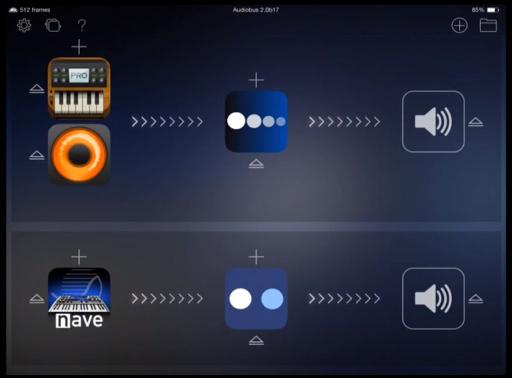 State Saving is set to a very useful feature for iOS musicians.
Find out more: http://audiob.us/two