AudioBus 3 is here. On the App Store. Brand new app. Here's what you need to know:
Open up new worlds of creative music making possibilies with Audiobus, the app that lets you use your music apps together, just like virtual cables.
Send live audio or MIDI from one Audiobus-compatible app to another: add effects on top of your favourite synth, use your favourite step sequencer to drive the whole lot, and record it all in your favourite DAW, sampler or looper. Plug in a MIDI keyboard, run it through an arpeggiator or a key quantizer, and record the result in your DAW, or drive several different sound generators with a keyboard splitter. The possibilities are endless.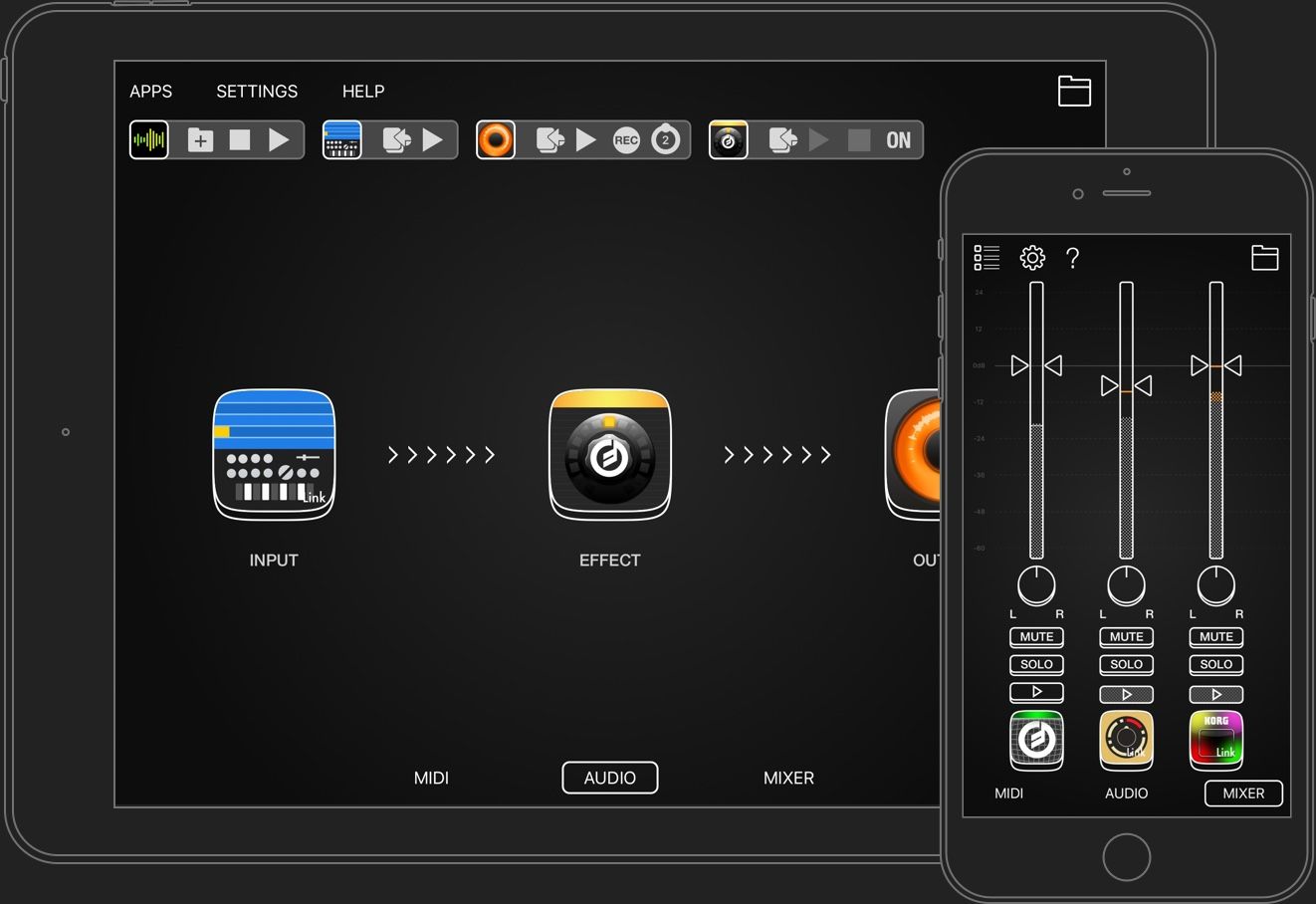 Then save your setup in a preset to be restored with one touch later on.
With a completely new MIDI routing system, support for Apple's new Audio Unit Extensions standard, a new built-in mixer and huge new workflow improvements, Audiobus 3 represents a big step forward for mobile music making.
Audiobus has a rich community of over 900 great compatible apps, including:
Korg Gadget
GarageBand
Launchpad
Animoog
Loopy HD
Cubasis
Amplitube
and many more.
See the full list at http://audiob.us/apps.