We are very pleased to announce the release of Sequencer 1, our full-featured CV/gate sequencer for the Eurorack modular synthesis system. Our goal, when creating Sequencer 1, was to make the most sophisticated sequencer for Eurorack, and we believe we've achieved that goal.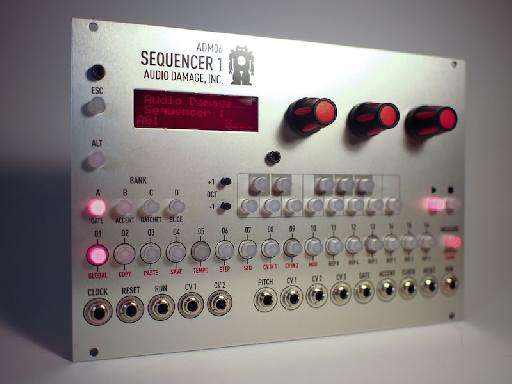 Audio Damage Sequencer 1.
The complete feature list of Sequencer 1 is too long for this news item. Highlights include 1V/Oct and Hz/Volt operation for control of virtually all vintage and modern non-MIDI equipment, SD card (on back of unit) for storage and extremely simple firmware updates, ratcheting and Replicant-style repeats available from the front panel, three (!) tempo-synced LFOs with over 20 waveforms, up to 64 steps per pattern, and multiple modulation targets.
We are incredibly proud of this, our flagship product, and have an update roadmap for some absolutely ludicrous features. Take a visit to the Audio Damage site, where you'll find the manual and features.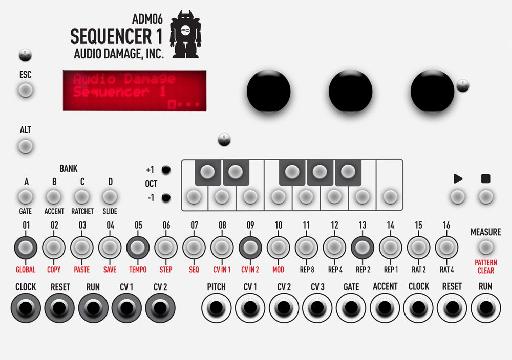 Price: US$699
Available directly from the Audio Damage store, with free shipping worldwide here:
http://www.audiodamage.com/hardware/product.php?pid=ADM06

Also available at Analogue Haven, Control (Brooklyn), and soon at Muff Wiggler. Contact your preferred retailer to inquire about availability.