A year or so ago, in our never-ending quest for unique mangling tones, we came across wavetable lookup distortion. This turned out to be an excellent source of destruction, and we immediately rolled it in to a Eurorack product called Shapes. Every time we were back in DAW-land, we wished we had Shapes as a plug-in for use in our productions, and finally, we just sat down and made it.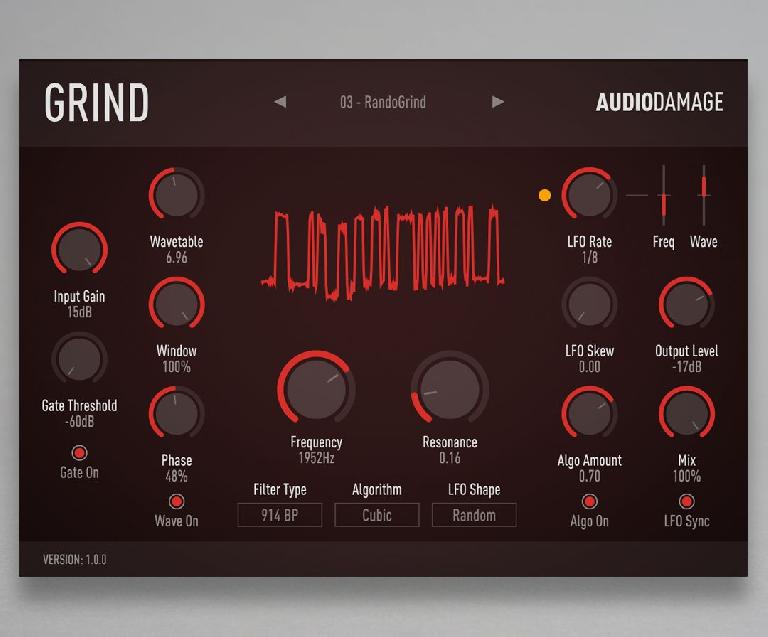 Grind is a multi-effect consisting of a front-end gain stage (with gate) to a wavetable lookup block, to an algorithmic saturation/distortion block, to a multi-mode filter with eleven (!!!) different modes, including "vintage" DSP from the early days of VST, on up to our modern analog modeled filters. A tempo-synced LFO provides modulation duties, and the result is a plug-in that is everything from a simple gate and gain control to a workhorse filter, to "warming" duties, to one of the most destructive sonic warheads you'll come across.
Listen to examples of Grind in action on the AudioDamage website here.