With all the flurry of sales, discounts and freebies that are part and parcel of Black Friday weekend, it's easy to miss new releases. But, we've kept a close eye on what's coming out from Auburn Sounds… Graillon is a visually stunning voice processor plugin. And most sound designers are probably already experimenting with this plugin on non-vocal parts like pitched drums and other instruments.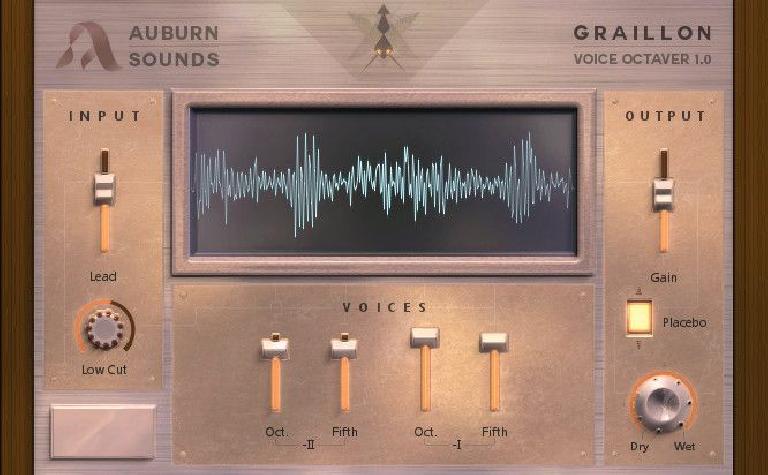 Visit the link below to listen to some sound samples.
What Is Graillon?
Graillon could technically be described as a pitch-tracking poly-Bode-Shifter. In regular speak, it mixes frequency-shifted copies of a vocal input with itself, and sounds like a distortion effect that would come from within the voice itself.
It's also quite pretty. But is it useful?
Using frequency-shifting as opposed to pitch-shifting means being disharmonic much like a ring-modulator.
Graillon is nonetheless useful, states the manufacturer, for:
Producing growls out of clean vocals,
Reinforcing vocals low-end,
Getting a more masculine or robotic-sounding voice,
Displaying strong fifth and quart harmonic relationships in vocals,
Having fun with a microphone and a DAW.
The best description is of course to hear the audio samples.
Notes from the Creator
Guillaume Piolat, sole founder of Auburn Sounds, hypes his plugin in this way:
"I have been interested in voice in recent years, and what striked me was just how much dedication singers need to put into their craft. It's an elaborated skill you have to hone over the course of your whole life. What I wanted with Graillon is an effect that sounded unlike anything else and yet does not throw all this vocal training away.
"The big thing was being instant. Supporting vibrato is not negotiable, and I'm happy to say that your vibrato you developped as a singer can be reused. So throughout the search for this effect, having the lowest latency was the #1 goal. Apart from rare pitch lags, Graillon is now devoid of latency."
Graillon is only available as a VST 2.x plugin. Auburn Sounds does not use the standard plugin frameworks other manufacturers are using, and this pushes Audio Unit into future speculations.
The purchase price is an $49 and you can download the demo to try it out.