Aston Unveils Premium, Affordable Shock Mount and Pop Filter Set
Plosives and vibrations will be a thing of the past with these great-looking yet affordably priced new recording accessories from Aston.
Aston - the UK-based company known for its high quality studio mics, has unveiled three brand new accessories designed to make your recording life easier and help you get even better results in the studio. The flagship is the Aston SwiftShield - a universal shock mount and pop filter set to isolate and protect your mic from vibrations and plosives while recording.
Here's what they told us about it:
"SwiftShield combines the Aston Swift shock mount and the Aston Shield pop filter into one bundle to give you the perfect set up for your studio vocal mic. The Aston Swift shock mount takes microphone mounting to the next level of ease. With 2 quick release spring clips designed to fit a wide range of mics, from 30-55mm diameter, mounting your microphone takes seconds.
The pop filter itself features a unique, solid stainless steel shield, with precisely acid etched hexagonal filter holes, to give crystal clear vocals, with perfect acoustic performance for plosive (pop) control. It also presents a large surface area and curves around the mic, so vocalist movement is never an issue."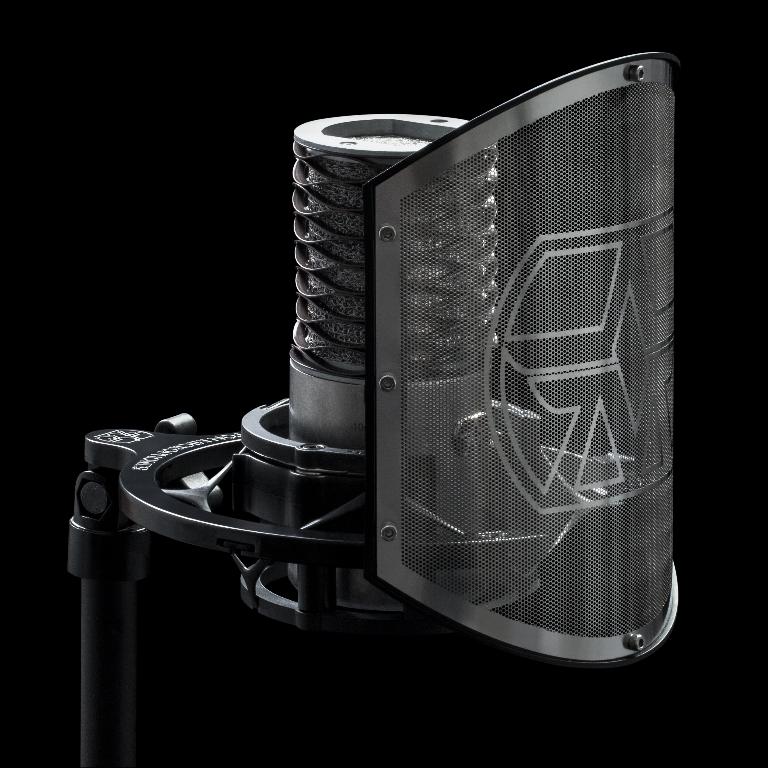 Main Features
Universal mic mount - fits mics 30 to 55 mm diameter
Ultimate mechanical isolation with Aston's 'ShockStar' technology
Super-hardwearing Aluminium and glass-fill nylon construction
Ultra-swift proprietary mounting system
Solid stainless steel pop shield with 'Hextech' filter holes
The company also announced the Aston Shield GN (pop filter and gooseneck) and Aston Swift (universal shock mount) as separate products.
The Aston Swift is also available as a bundle with the Aston Shield SM (SwiftShield) for all your mic'ing applications (Shield GN).
The products will be available in March 2018 and the company will be showing them off at the NAMM Show 2018.
Pricing: SwiftShield £79 ex VAT
Shield GN £39 ex VAT
Swift £49 ex VAT