MainStage shows its flexibility and power best when we assign controllers to perform multiple functions in patches. The ability to assign a controller to multiple functions makes for some interesting effects, and allows more control with less physical knobs, buttons, and faders.

Step 1 - Creating the Controls
First, we are going to create a blank MainStage Concert from the template chooser. Use Keyboard Starter.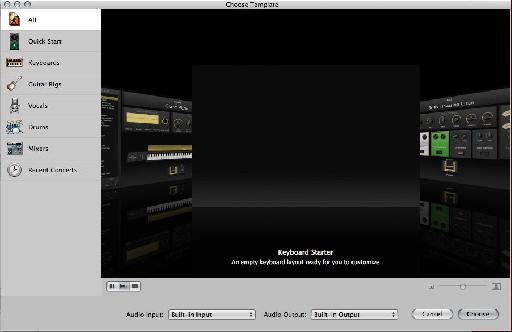 Next, we're going to save the document. Go to File >Save As...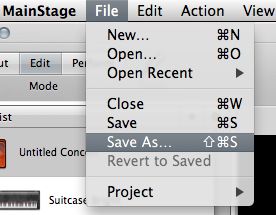 Now we press the '