Arturia releases Dist COLDFIRE
Arturia is back with a new FX plugin: Dist COLDFIRE, a dual-engine distortion effect that goes from rich tube saturation to unrestrained sonic destruction in a few clicks!
Arturia releases Dist COLDFIRE, a dual-engine distortion effect that gives users a reactive arsenal of classic & cutting-edge ways to process and destroy their sound. Going beyond conventional on/off & dry/wet distortion effects, this creative plugin allows users to manipulate and combine various distortion types for truly unique and powerful sound design.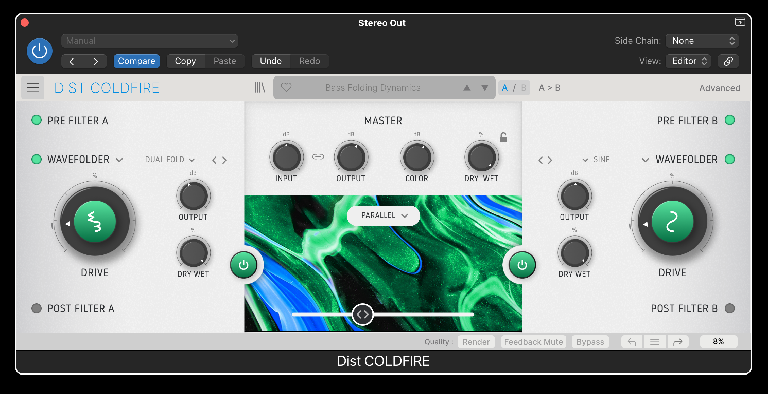 The Dual Distortion Reactor
Dist COLDFIRE is an all-in-one distortion effect delivering subtle mix-enhancing saturation, dual-engine custom crunch, or unrestrained sonic destruction, combining analog and digital algorithms with deep modulation and customization to unearth near-infinite distortion possibilities for any sound.
Totally custom distortion
Pair up any of the 11 distortion types, from emulated tube heat to icy digital bit crush, customize routing, sprinkle in some modulation, and forge entirely unique sonic carnage.
Creative destruction
Create resonant metallic melodies, introduce artificial harmonic reflections, trigger wildly destructive feedback loops; get creative with Dist COLDFIRE's dual-engine architecture.
The Slapback Echo Preset: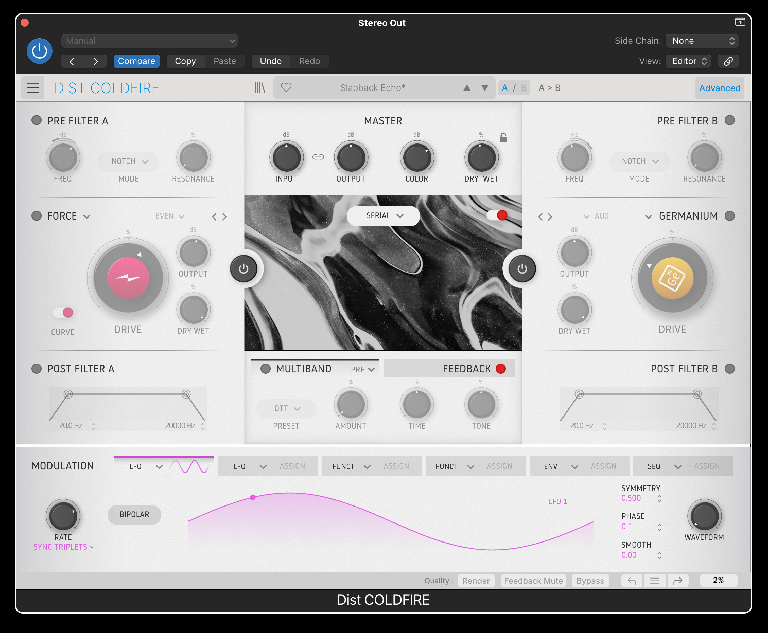 Modulate, animate
Swap static sound processing for distortion that evolves, flickers, and dances to any tune with 6 assignable modulation slots, step sequencing, envelope following, and more.
Hear the Bit Crusher in action:
Intuitive but powerful
Dist COLDFIRE is simple enough to create exciting dual distortion effects in just a few easy clicks, but flexible enough to become totally immersed in deeply destructive sound design.
Dist COLDFIRE: Intro offer
To celebrate the launch, registered users can purchase Dist COLDFIRE at a one-off introductory price, with discounts up to 50% off. All users will also have access to discounts on a bundle comprising FX Collection 3 + Dist COLDFIRE. Users can login at arturia.com to unlock their exclusive discounts, available until Thursday, September 15th.