Arturia RackBrute, Portable Eurorack Synth Case & Power + Review
Hardware and software synth specialists Arturia have announced the release of RackBrute, a Eurorack modular storage, power, and transport system featuring Arturia Link. Full review inside.
Announcement three of three in three days for NAMM 2018 from Arturia is one that might surprise the synth community. After revealing the MiniBrute 2 analog synth and the MiniBrute 2S analog synth and sequencer, we've now been presented with the very tasty looking RackBrute.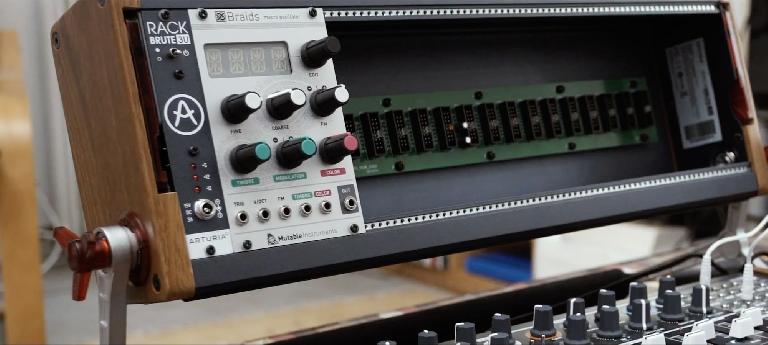 Designed for the eurorack modular synth community, RackBrute has some interesting and convenient features and comes in two sizes: 3U and 6U. Both feature Arturia Link (which you'll also find on the new MiniBrute 2 and MiniBrute 2S) and allows all four machines to be physically hooked together to make for a convenient and ergonomic live or studio setup.
Let's start off with a short video review of the Arturia RackBrute from our good friend, Loopop:
And here's the full press release from the good folks at Arturia:
Following the announcement of the new MiniBrute 2 and MiniBrute 2S synthesizers, RackBrute is the third and final product of the series, and will be available at stores worldwide from March 2018. RackBrute is a dedicated Eurorack case crafted from sturdy steel and aluminium, with many innovative enhancements. Each unit features a dedicated power module to keep your precious gear supplied with +12V / -12V / +5V power, the handle can be calibrated to act as a multi-position stand, letting you use your Eurorack modules in whatever position you find most comfortable.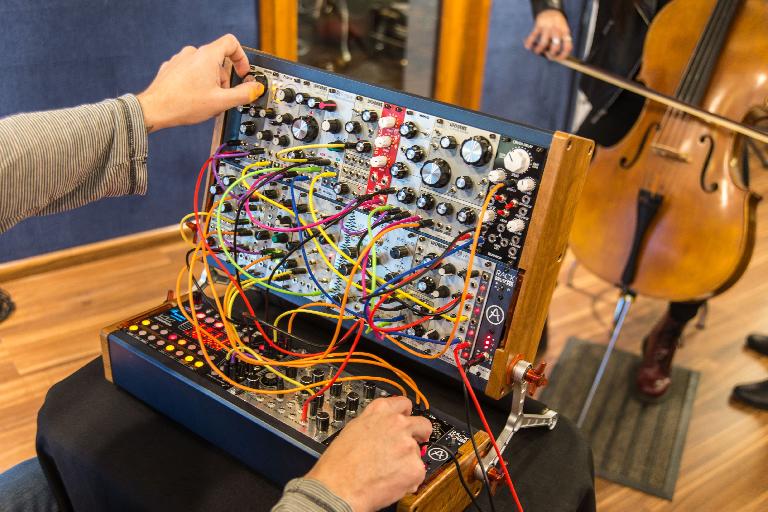 RackBrute comes in two sizes: a smaller 3U, 88HP version, and a larger 6U, 176HP version. Whatever size your collection, your modules will be housed in the most economic, efficient way possible.
To see RackBrute in action as part of the MiniBrute 2 creative EcoSystem, check out the official launch video:
RackBrute completes a versatile, customizable, creative EcoSystem bridging the gap between traditional synthesizers and the world of modular thanks to the new Arturia Link system found on both the MiniBrute 2 and MiniBrute 2S to lock in place. When using RackBrute in combination with MiniBrute or MiniBrute 2S, everything is laid out before you, breaking down all barriers for your experimentation and inspiration.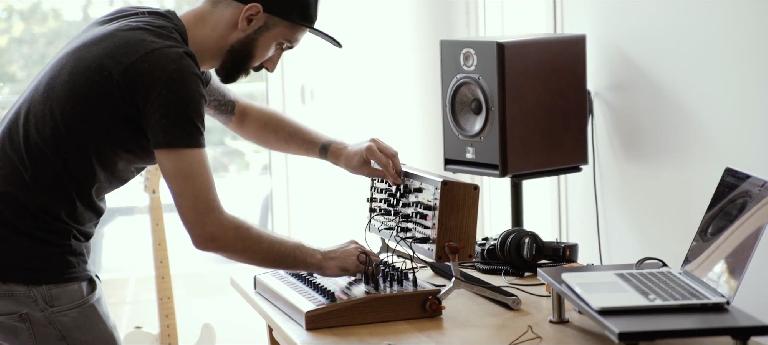 When you need to pack away for storage, or to transport your whole setup for a gig, RackBrute can pack down into a handy transport mode, with a sturdy carry handle and spacers to prevent any collision between the RackBrute and the other attached hardware. A stylish RackBrute Travel Bag is also available to keep your precious cargo scratch, splash, and dust free.
If you'd like to get hands on MiniBrute 2, MiniBrute 2S and RackBrute, find Arturia at NAMM 2018. They'll be at booth #11910.