Arturia introduces MiniFreak V Standalone Virtual Instrument
Arturia's MiniFreak V merges digital and virtual analog elements to create unique modulation, sequencing, and effects. Now available at an introductory price!
In 2022, Arturia launched MiniFreak, a powerful & expressive hybrid synth keyboard. Continuing the brand's legacy of bridging the gap between hardware and software, it came accompanied by MiniFreak V, a software mirror-image of MiniFreak: for 2023, Arturia is making MiniFreak V available as a standalone virtual instrument plugin.

Striking the perfect balance between analog & digital, order & chaos, beauty & beast, MiniFreak V is a virtual instrument fusing digital sound engines with modeled analog filters, spontaneous modulation, playful sequencing, and rich stereo FX like nothing before it.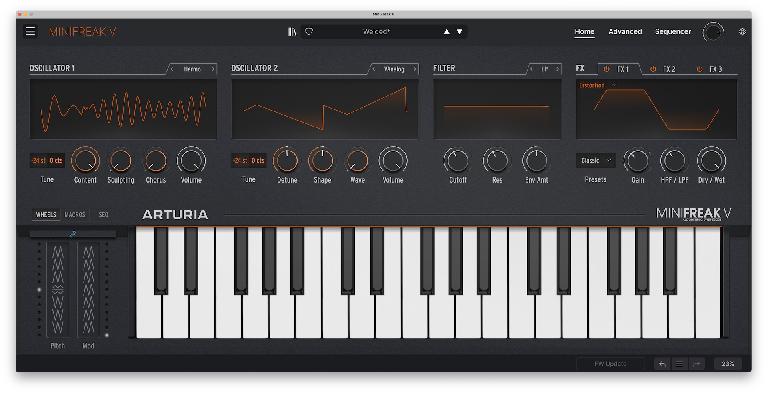 A new hybrid sound
Discover endless sonic sweet spots, from the curious to the graceful to the ultra-fat, courtesy of MiniFreak V's experimental architecture and spontaneous workflow.

Like-for-like sound
Enjoy indistinguishable hybrid sound in your DAW & as a standalone plugin with MiniFreak V's dual engines, modeled analog filters, and lush stereo FX - a Freaky all in one.

Express & automate
Make MiniFreak V work for your sound and your projects by sequencing, automating, or programming expression in your DAW.

Deep sound design
Tap into MiniFreak V's like-for-like modulation matrix, fire up multiple instances, and create a plethora of wild & inspiring sounds without hardware limitations.

MiniFreak integration
Seamlessly exchange and edit presets, control MiniFreak V's parameters, and perform expressively by connecting MiniFreak with MiniFreak V.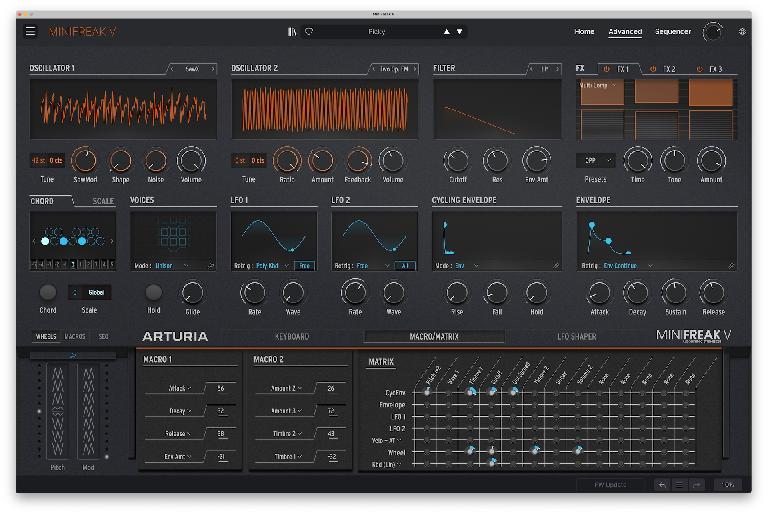 Intro offer until February 2nd 2023
Arturia is celebrating the launch of MiniFreak V with exclusive introductory offers for new and existing users alike.
All users can enjoy limited-time discounts on MiniFreak V itself, or pair it with the latest version of V Collection 9, Arturia's ultimate software instrument suite, until February 2nd, 2023.
Intro offers end on February 2nd, 2023.