Arturia annuncia MatrixBrute Analog Synthesizer
It's big. It's semi-modular. It looks like the Moog Voyager's cooler sibling. It's the new analog synthesizer from Arturia. And the MatrixBrute is one instrument that'll sweep you off your feet.
Abbiamo sempre saputo NAMM 2016 stava per portare alcune nuove synth nostra strada ... e non ha deluso Arturia con l'introduzione del MatrixBrute mono / sintetizzatore analogico Duophonic. Avremo il video del synth da terra NAMM in arrivo.
GRENOBLE, FRANCIA: software musicale e sviluppatore hardware Arturia è orgogliosa di presentare la sua innovativa MatrixBrute Analog Synthesizer
Quando l'ultima volta che il vostro cuore ha iniziato correva al pensiero di fare musica? Quanto tempo è passato da quando hai sentito suoni che erano del tutto nuovo? Quando hai ultimo trovato uno strumento che veramente ti ha ispirato? Arturia pone attivamente tali domande impegnative a se stesso quando si alza prontamente alla sfida di progettare la MatrixBrute Analog Synthesizer. Ecco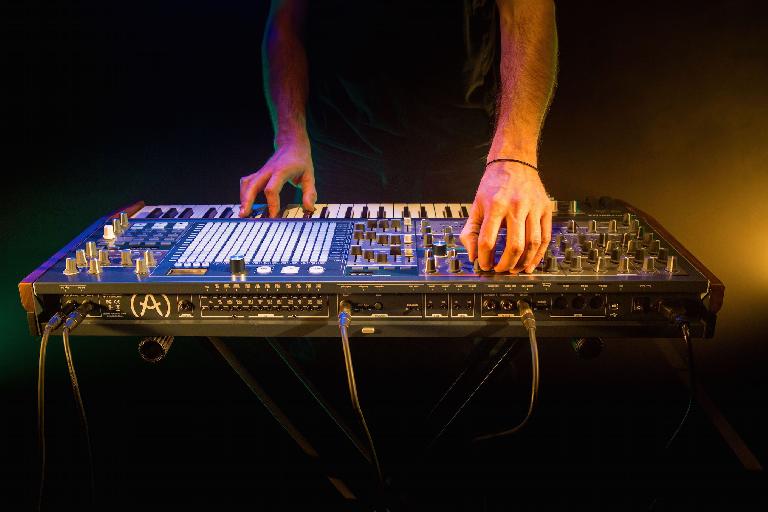 Ciò che rende il massiccio suono MatrixBrute Analog Synthesizer così state-of-the-art, allora? Matrix per nome, matrice per la natura, che matrice di modulazione omonimo è al centro di MatrixBrute, sfruttando al meglio ogni
Quella matrice poliedrico permette anche preset che possono essere richiamate letteralmente con la pressione di un tasto (dedicato) (in modalità PRESET). Andare afferrare uno dei preset professionali 256 pionieristico, pre-programmato o richiamare una delle vostre creazioni sonore originali ... all'istante! Infatti, MatrixBrute racchiude la potenza di un sistema sintetizzatore modulare con una capacità importantissima per salvare ogni patch. Non c'è bisogno di preoccuparsi di registrazione di un suono subito per paura di perderlo per sempre!
Inoltre, la matrice può essere premuto anche in azione come un impressionante sequencer a 64 step con STEP separata, ACCENT, SLIDE, e opzioni di modulazione (in modalità SEQ). Fare delle mosse musicali direttamente sul vostro sintetizzatore analogico. I suoni possono evolvere in melodia e consistenza ... esattamente come li volete!
Per aiutare a mantenere un percorso di segnale analogico al 100%, MatrixBrute aggiunge anche effetti analogici Fedele alla sua uscita stereo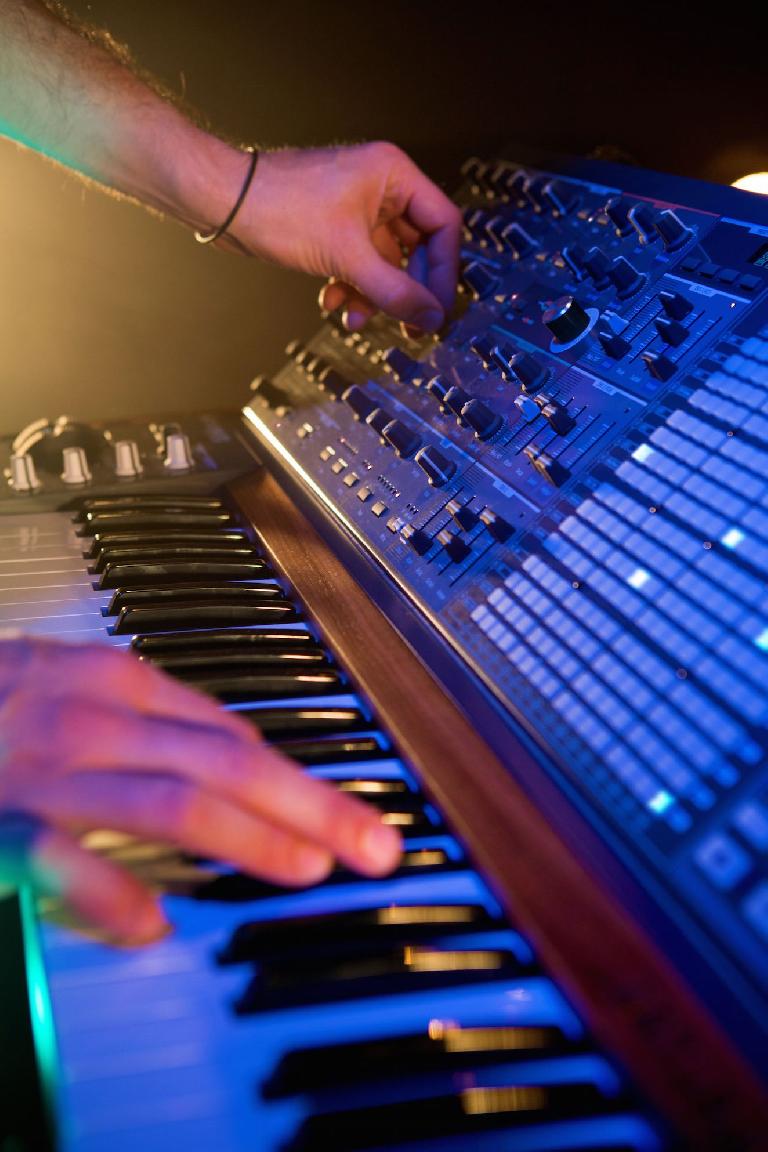 Esso
Come tale, è possibile lavorare comodamente con qualsiasi setup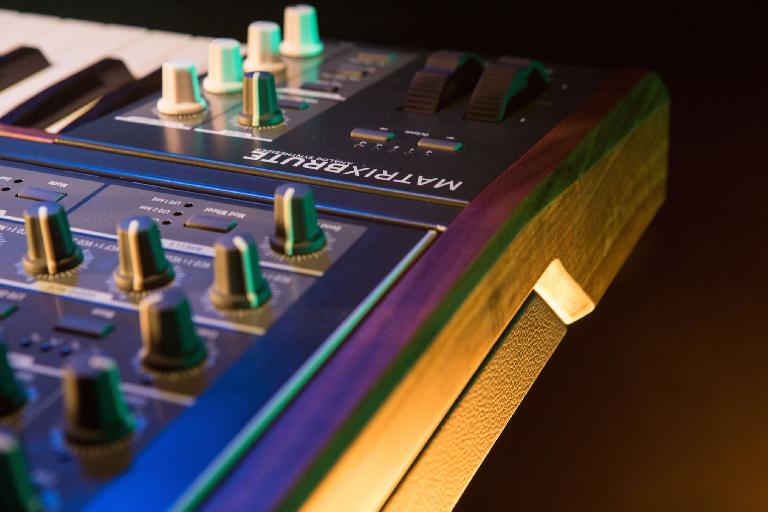 Come fonte fenomenale di ispirazione e uno strumento veramente che abilita, MatrixBrute è facile da capire. Dimenticate i menu a discesa e controlli funzione dual. Dimenticate i problemi di connettività. Dimenticate imitazioni. In questo modo si ha il controllo. Questo è si inventa suoni. Questo è analogico d'avanguardia!
Il MatrixBrute Analog Synthesizer sarà essere presentato su Arturia
Web: