Velvet Dream is the newest desktop effects unit from Artificial Noise, designed with synthesists and producers in mind. Velvet Dream is a 12 stage analog phase shifter with selectable phases - pick either 2, 4, 6, 8, 10 or 12 stages. Each stage has its own character - go from "Classic" 4 stage phaser swoosh to 12 stages of velvety heaven.
The Regen control (AKA. Regeneration/Feedback/Resonance) allows you to go from just a subtle shifting, to all the way into swirling psychedelic dreamscape.
100% Analog with a true bypass switch. Hear the warmth of this vintage style phaser as it sweeps via its wide range LFO. From fast and warbly to a slow, glacial sweep.
In a compact but tough aluminum enclosure, it ships with 12v power supply (region specific).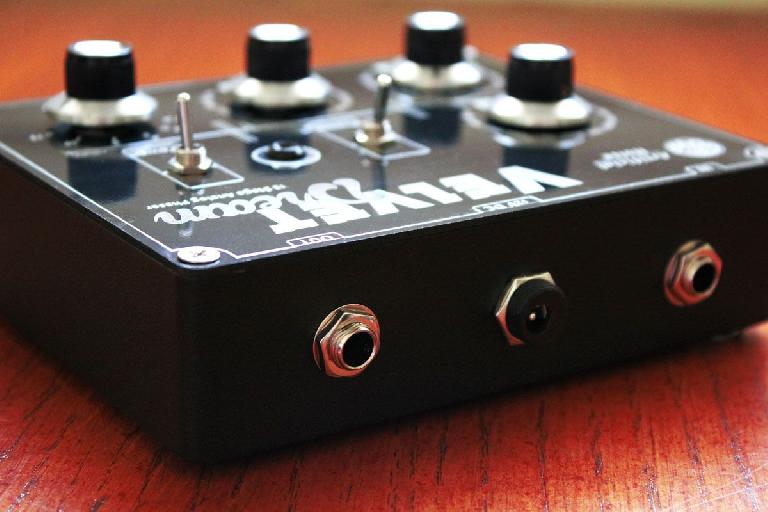 Special Pre-sale price of $249 USD plus shipping. Priced for a limited time only!
Please visit Artificial Noise for more info and to order.