It's no secret that the past couple of years has seen iOS and MacOS platforms coming closer and closer together. We're seeing Apple pushing the idea of universal apps that run on both (all three if the iPhone is included) platforms. And MacOS has certainly taken design tips from its tablet cousin which probably enables an easier creation journey for developers too.
For musicians and producers and DJs, we're still waiting for a major app or DAW like Logic Pro or Ableton Live to be made available on all platforms. Right now, Apple Logic Pro X runs only on MacOS, which is understandable as it is a big, complex beast of a DAW. A slimmed down, but capable, version of GarageBand is available for iPad and iPhone. And there is limited communication between therse versions to allow anyone to start and create ideas on an Apple mobile device and continue refining and producing on a desktop or laptop.
News that the latest version of XCode 11.4 beta now includes support for universal purchases is not groundbreaking, but is evolutionary. This will enable developers to create a single, cross-platform bundle of their app... and for the customer to buy said bundle once and have the app work on MacOS, iPadOS and iOS.
We believe it's another step towards Apple merging all platforms. Indeed, the iPad Pro will only continue to become a more powerful and suitable platform to create music on, so it figures that eventually Logic Pro (11?) will be on it too. While we don't know when that will be... (we don't have a crystal ball) we wouldn't be surprised if Apple weren't already working on this behind closed doors.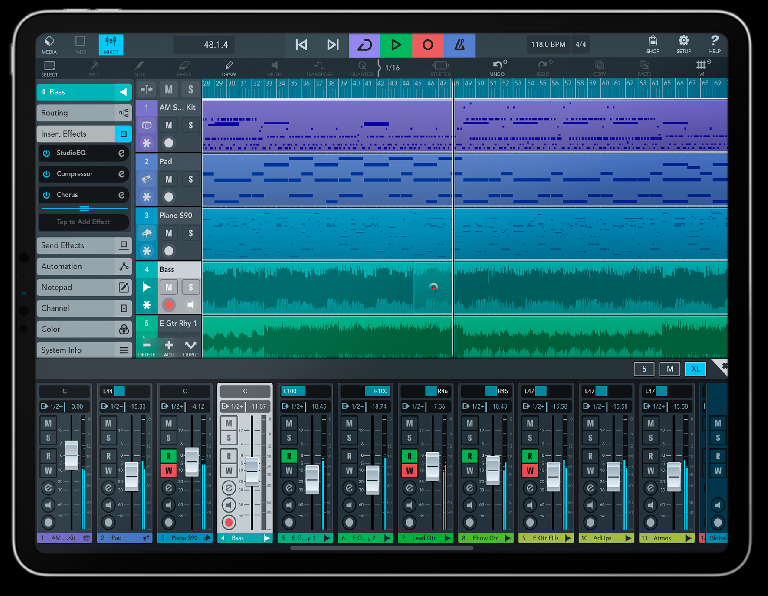 Steinberg's Cubasis is already available on iPad providing the most suitable Cubase features for tablet users.
What we do know about Universal Purchases:
Starting in March 2020, you'll be able to distribute iOS, iPadOS, macOS, and tvOS versions of your app as a universal purchase, allowing customers to enjoy your app and in'