If you paid super-super close attention to the recent Apple WWDC and did some digging afterwards, you may already be aware that Apple are bringing audio plug-ins to iOS 9.
In a nutshell, we're saying that developers will be able to port (or create from scratch) audio unit effects, virtual instrument and sampler plug-ins for iPads running iOS 9. When you consider the upcoming upgrade to multi-tasking, namely split-screens, that's going to be quite a big deal for tablet musicians, producers and DJs.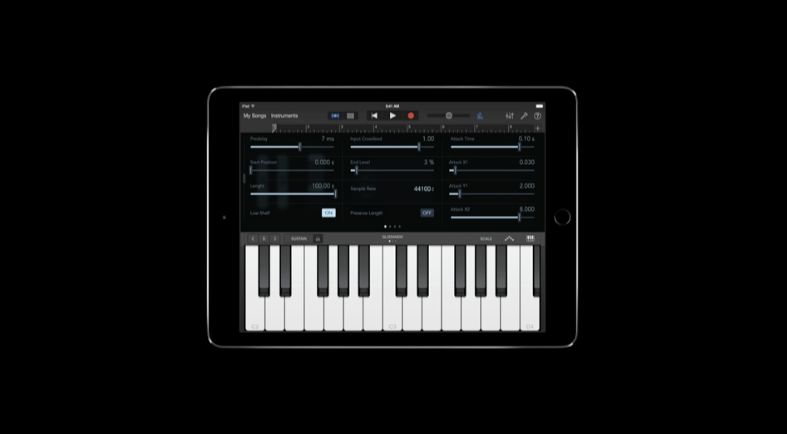 Audio Units from right inside GarageBand or any DAW on iPad? Yes, please! (image: 9to5Mac.com)
The new extension in Audio Unit 3 API means developers will be able to port over their Mac audio-unit plug-ins to iOS with apparently "minor code changes".

Apple state on their iOS Developer Library page:
"The Audio Unit extension point allows your app to provide musical instruments, audio effects, sound generators, and more for use within apps like GarageBand, Logic, and other Audio Unit host apps. The extension point also brings a full audio plug-in model to iOS and lets you sell Audio Units on the App Store."

So, in a similar way to how we'd select plug-ins in a DAW on a Mac, you should be able to do the same from a list within GarageBand for iPad. Furthermore, you'll be able to buy audio units from the App Store and Mac App Store.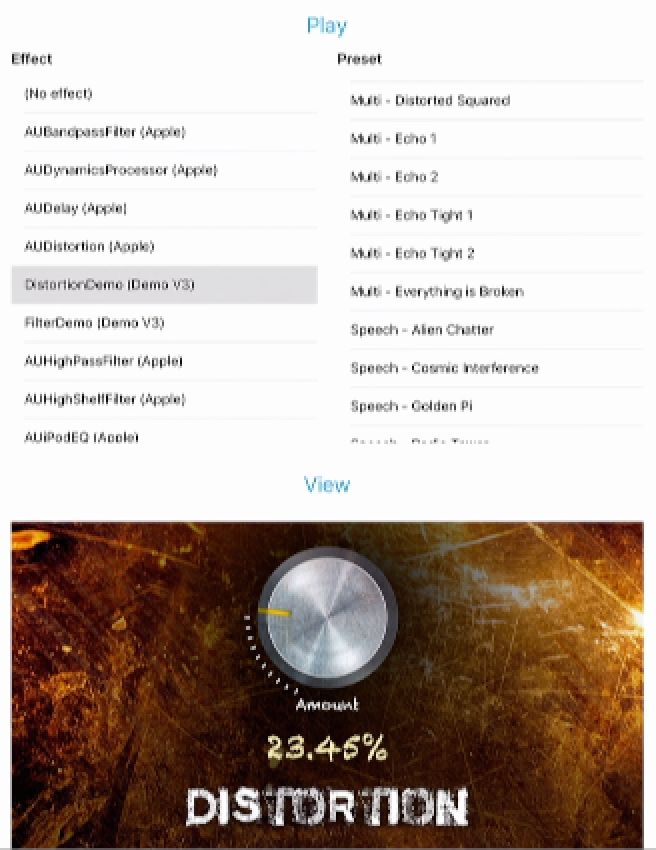 "Apple's demo app showing a host app tap into audio plug-ins in iOS 9" - from 9to5Mac.com
While we don't expect to see full-fledged versions of power hungry, megalithic instruments like Omnisphere or Kontakt for iPad anytime soon, this would open the door for non-sample-based synths like Sylenth, u-he Diva, etc. Likewise, effects plug-ins (which have thus far required complex inner-app routing to work on iOS) from developers like FabFilter, Waves, Sound Toys, iZotope, (and Universal Audio we hope!?) would be accessible right in your iOS DAW of choice.
Maybe now the iPad can be considered a real alternative to a laptop as the hub of a music studio... or at the very least, a viable platform to continue working on when on the road.
Source: 9to5Mac