Apple Releases Free GarageBand For iOS Update With Beat Sequencer, Sound Packs & Touch Instruments
The new GarageBand 2.3 for iOS brings a host of new features including a classic beat-style sequencer, a sound library with some free sound packs, new touch instruments and support for iPhone X.
News just in from Apple is a new, free update for GarageBand for iOS including a new sound library with sound packs, new touch instruments (designed for using multi-touch gestures for plucking and bending strings for Asian instruments, a classic step sequencer for beats, and support for the new iPhone X.
It's a free update in case you're wondering...
Here's the Beat Sequencer in action:
Here's what Apple tell us about the new update via their press release:
"With the GarageBand Sound Library users can now preview and download new Apple-designed sounds and instruments right within the app. These free, downloadable sound packs contain a variety of Touch Instruments, Apple loops, Live Loops templates, guitar and instrument presets and more. Users can access the Sound Library from multiple places within GarageBand and will receive alerts when new sound packs are available. Initial sound packs include Future Bass, Reggaeton, Beat Sequencer kits, guitar amp tones and more. New sound packs will be released periodically by Apple.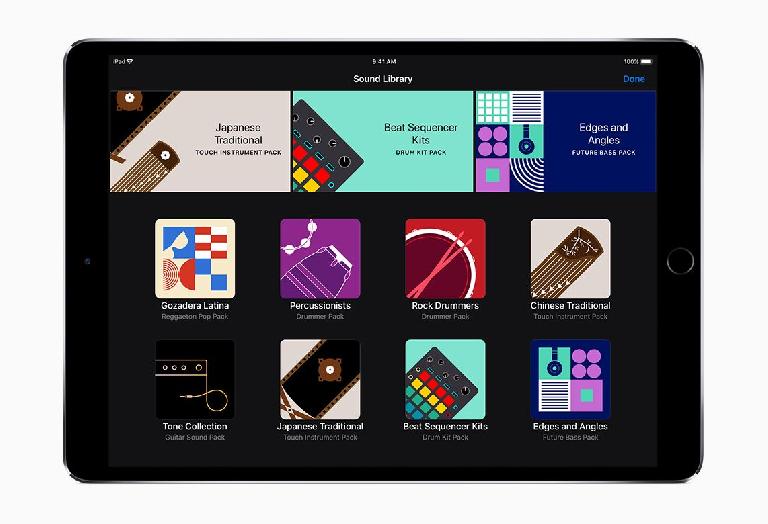 "Beat making gets even more exciting with the new Beat Sequencer. Users can choose drum sounds from a collection of classic and modern electronic drum kits in a variety of genres. The Beat Sequencer is inspired by the simple yet powerful workflow of classic drum machines, and users can quickly build and edit grooves using a step sequencer interface that provides individual control over multiple drum and percussion tracks. Users can choose from 12 Apple-designed drum kits, each with their own unique sound and 25 beat patterns.
"GarageBand users can also explore the sounds of Asia by accessing new Touch Instruments, including the traditional Japanese Koto and Taiko Drums, and Chinese Guzheng. Realistic and expressive performances can be easily created using Multi-Touch gestures for plucking and bending strings or playing different parts of each drum.
Three new drummers play percussion in Pop, Songwriter and Latin styles, each with their own signature percussion kit that includes instruments like bongos, cajon, woodblock and cowbell. The app also now includes three new acoustic kit drummers specializing in Rock and Alternative beats."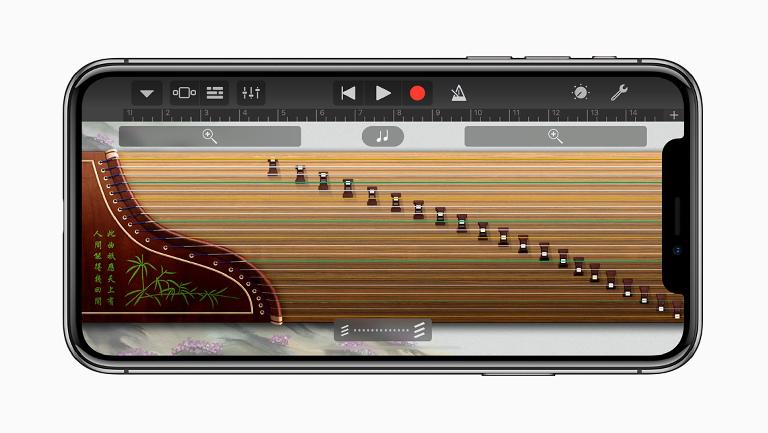 Availability
GarageBand 2.3 for iOS is available today as a free download on the App Store. It is compatible with devices running iOS 11, including iPhone 5s and later, iPad mini 2 and later and iPod Touch 6th generation.
Learn to make music in GarageBand for iOS, Mac and Logic Pro X for Mac in the
Ask.Audio Academy
.