Nota do Editor:
O GiO Apogee tem causado grande celeuma no mundo de fazer música digital. Tem sido descrito como a interface de guitarra completa pela Apogee e, certamente, olha a parte! Embora seja mais comum encontrar controladores em forma de teclados e mesas de mistura, o GiO assume a forma de uma caixa de pisar que pode ser controlado com o toque de um pé.
Como outros controladores, o GiO pode controlar os efeitos plugins, plugins instrumento
Mas GiO não são exclusivamente para guitarristas! Steve H confiança para sacar seu iPhone e ter uma abordagem alternativa ao uso de um GiO.
Steve H não podia esperar para colocar as mãos (e pés) em um e conduz-nos a sua experiência GiO durante três dias ...
Dia 1, 16:00 - Waiting
Ok. Então eu estou esperando no estúdio para o caminhão de entrega (está chovendo) ... Eu sei que o meu novo Apogee GiO foi enviada. Infelizmente eu estou indo para NYC em breve para se encontrar com alguns amigos e ouvir música realmente selvagem eletrônicos. Eu tenho vontade de experimentar este controlador MIDI fresco / Audio Interface / dispositivo caixa Stomp por um tempo agora!
Dia 1, 11:00 - a caminho!
Volta do concerto ... recebi um email de Apogee ... meu GiO vai estar aqui amanhã!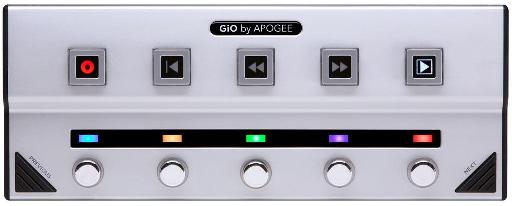 Dia 2, 01:00 - Descompactando
Bem, é aqui e já é tarde.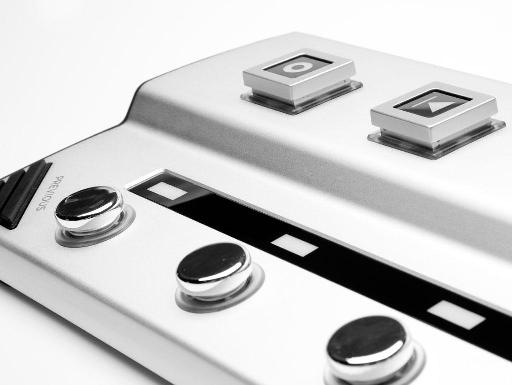 Dia 3, 10h - Plugged In!
Liguei o cabo USB incluído, instalou o software incluído, arrancado Logic Pro, selecionou o GiO no meu Preferências de áudio e está pronto para ir. Os controles de transporte de flash em um padrão rítmico para que você saiba que é de arrancar ... muito hip Apogee!

Acéfalo Setup
The GiO software DVD includes the audio drivers that will appear in all the "sound" preferences when a GiO is detected. This GiO option also appears in Logic's Audio Preferences (See image below).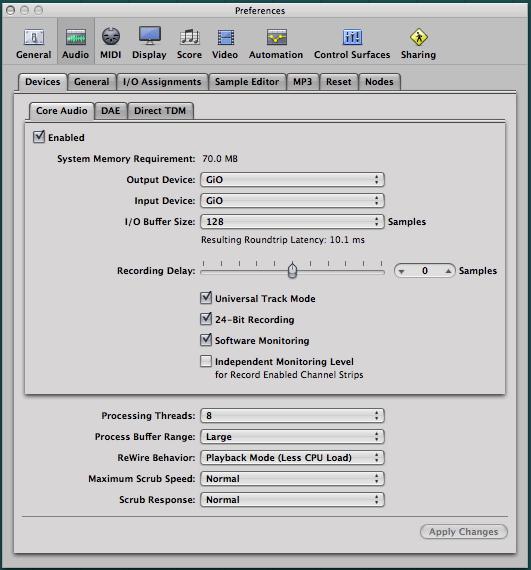 ... and magically, GiO's Controller Surfaces Setup and Controller Assignments in Logic are also now installed. Cool!! (See images below)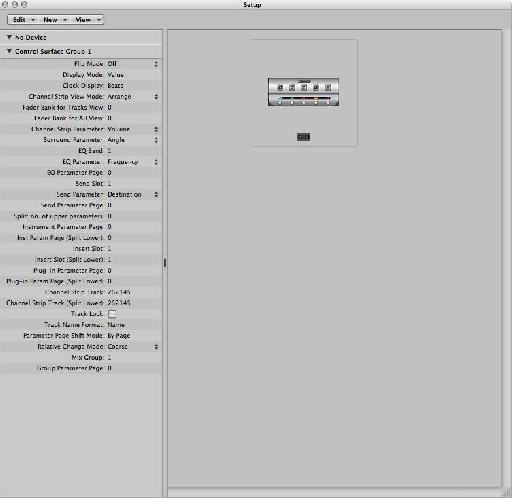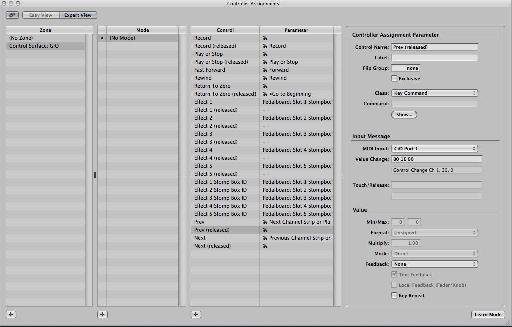 Essas configurações complexas determinar que todos os botões na interface do GiO realmente fazem eo que eles controlam e menos que você esteja extremamente bem versado em programação de controle de superfície em Logic eu não recomendo jogar com eles!
iPad atender Gio. Gio Conheça iPad
OK. Agora é hora confissão.
GiO Logical
GiO é naturalmente configuração para trabalhar com Pedalboard Logic plug-in e tiras Lógica de canais (até eu começar a jacking com o software controlador!), Que é totalmente legal comigo!
Com Pedalboard inserido no canal selecionado strip GiO vem vivo.
Você pode individualmente ligar e desligar todos (na verdade, cinco no total) do virtual stomp-caixas em seu Pedalboard plug-in.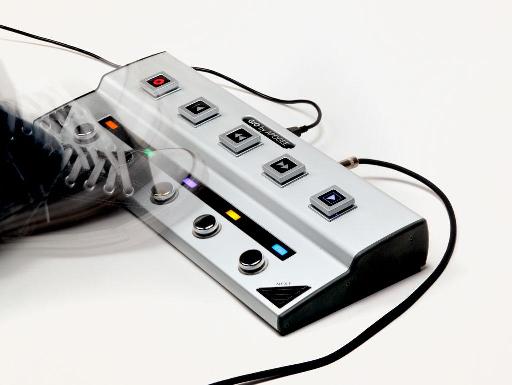 Veredicto de Steve - O Stomp Ultimate!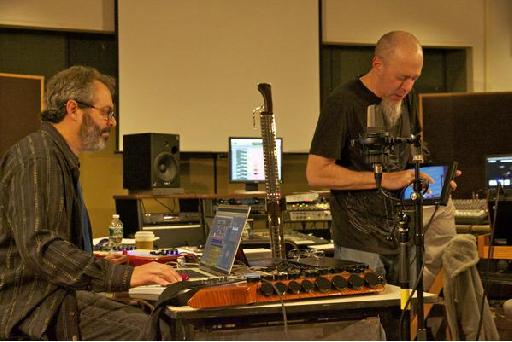 Steve H e Jordan Rudess Masterclass na Purchase College
Há uma abundância de controladores midi pé lá fora, que são mais programáveis, complexo e complicado e eles trabalham com praticamente qualquer DAW.
Então agora eu vou passar os próximos dias concepção e programação a minha configuração Pedalboard personalizado para que quando eu pegar o meu iPhone e conectá-lo em minha GiO eu vou estar pronto para chorar longe com alguns solos incríveis eletrônico!
Você pode ouvir Steve H e Dream Theater Jordan Rudess no site Steve está aqui .
... E macProVideo.com está patrocinando um workshop Logic Steve H no San Francisco Apple Store em 28 de janeiro, 2011at 17:00 (durante a MacWorld), seguido por Steve Jordan Rudess e tocar ao vivo em 7:00.
Confira tutorial Jordânia Wizardry teclado aqui.