Ants! Affordable, Desktop Modular Analog Synthesizer That Sounds Delicious
This new analog semi-modular synthesizer, Ants, from Plankton Electronics is as affordable as it is portable, as accessible as it is beautiful. And did we mention it sounds great too?
Plankton Electronics might not be on your radar when it comes to synths. But this new Ants! semi-modular analog desktop synthesizer should put them firmly on the map. You can pick one of these beauties up for as little as €419 EUR (Aprox. $450 USD or £350 GBP) on Kickstarter. And, importantly, the demos of Ants sound really good.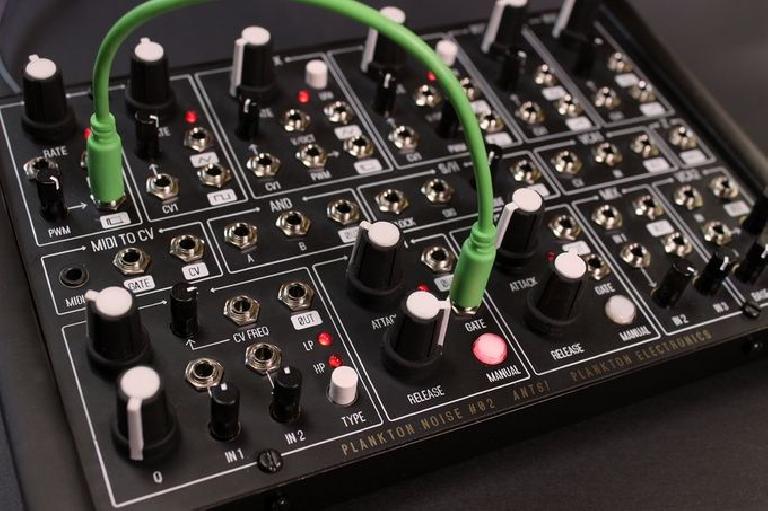 Ants! is on Kickstarter and has already exceeded 50% of its goal with 28 days remaining. Check out the Kickstarer for more info. In the meantime, here's the video and the main features of Ants!
Features:
4 Oscillators: yes, 4! V/Oct triangle-core oscillators. 2 of them switchable to LFO. Combining sinusoidal, triangle, saw, square and pulse with PWM. Play chords, detuned basses, octaved leads, drums, and frequency modulated sounds.
2 LFOs: 2 low frequency oscillators with triangle, square and pulse outputs.
VCF: switchable analog 12dB low-pass / 6db high-pass filter with resonance. At high input volumes it distort the signal. Self oscillating. It can sound crystal clear or really dirty.
2 A/R envelopes: 2 attack - release envelopes with manual and external controls. Working at different times.
Mixer: 3 input mixer. Mix oscillators, envelopes, noise or any other AC or DC signal.
2 VCAs: control the level of the signals with 2 analog VCAs.
Noise: a white noise source!
Sample and Hold: create random voltages, stepped sequences or dither your sounds or even your own voice.
AND gate: logic AND gate. Combine oscillators to create new waves, combine LFOs to create different patterns or mix your control signals to create complex modulations.
MIDI to CV: connect any MIDI keyboard, sequencer or computer and transform the digital signal to analog voltages for controlling the synth.
49 patch points, 28 potentiometers, 5 switches and 8 leds.
Normalized: Some connections are already made between some functions. Just connect your Midi or CV controller and play the synth without patching it. You can break any connection by plugging a patch cord to the normalized input.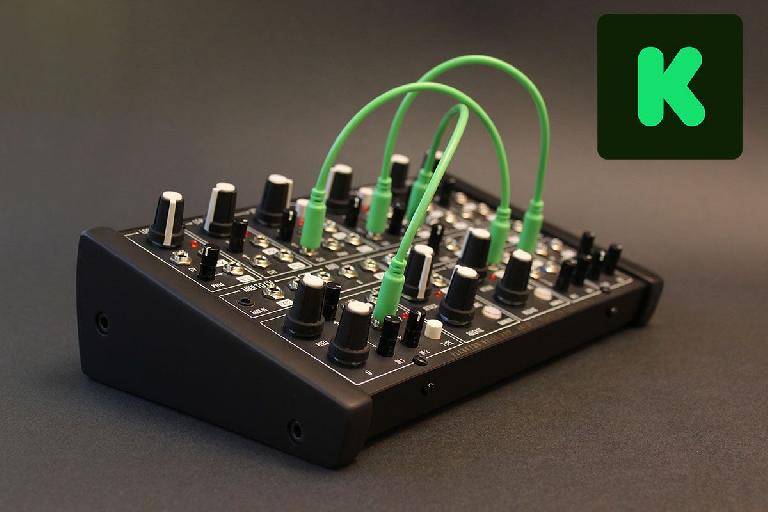 What's Next?
Now the synth is working and sounding very nicely. But we need to make some improvements to make it perfect. It will be made between december and january. It are:
MIDI channel: A button will be added to learn from MIDI channel. Now the machine works nicely but it only do it on MIDI channel nº1. The button will be used to select the channel from the incomming signal.
Front panel: Some labels from the front panel need some changes in order to be more intuitive.
Case design: some improvements on the mechanical part of the case are requiered. The shape of the side panels must be improved.
Envelope leds: envelope led response need to be adjusted in order to reflect the real state of the curve.