ANNA Talks Music Production, Inspiration & Modular Synths
Brazilian-born DJ and producer ANNA started DJ'ing at an early age. Now based in Barcelona, we caught up with her to talk modular synths, production and performance.
Brazil-born and Barcelona-based, ANNA is a multi-talented producer and performer, producing originals for well-respected labels, remixing top-flight acts and moving dancefloors the world over. Recent releases on the likes of Kompakt, Turbo Recordings, Diynamic, RUKUS, plus remixes for the likes of Tiga, Audion and Matador are cementing ANNA's place at the forefront of dance music.

Growing up behind the controls of her father's popular nightclub in Brazil, she absorbed the clubbing atmosphere and developed a strong connection to music. Upon moving to Sao Paulo she became immersed in the electronic music scene, quickly joining a local booking agency and getting to grips with producing her own original tracks.
AA: How did you get into making music? What were the first steps for you and what/who inspired you?
ANNA: For as long as I can remember I have been into this. My father was also a DJ and he used to own a club when I was very young. I remember going record shopping with him when I was just 9 or 10 years old, and we used to stay the whole day going from one store to another and listening to a bunch of new records. At that time I was not allowed to go to the club but sometimes my dad used to bring me with him to watch him play a bit.
When I was about 14 years old my parents allowed me to start going to the club at night, since they were always there also, and it was there that everything started. One day I was telling my father that the resident DJ was playing the same tracks in the same order every weekend, that he was getting a bit lazy and he told me to give DJing a try. One week later I was playing every weekend from 00:00 to 6:00 and having a blast, I really fell in love with DJing and found my passion when I was just 15 years old.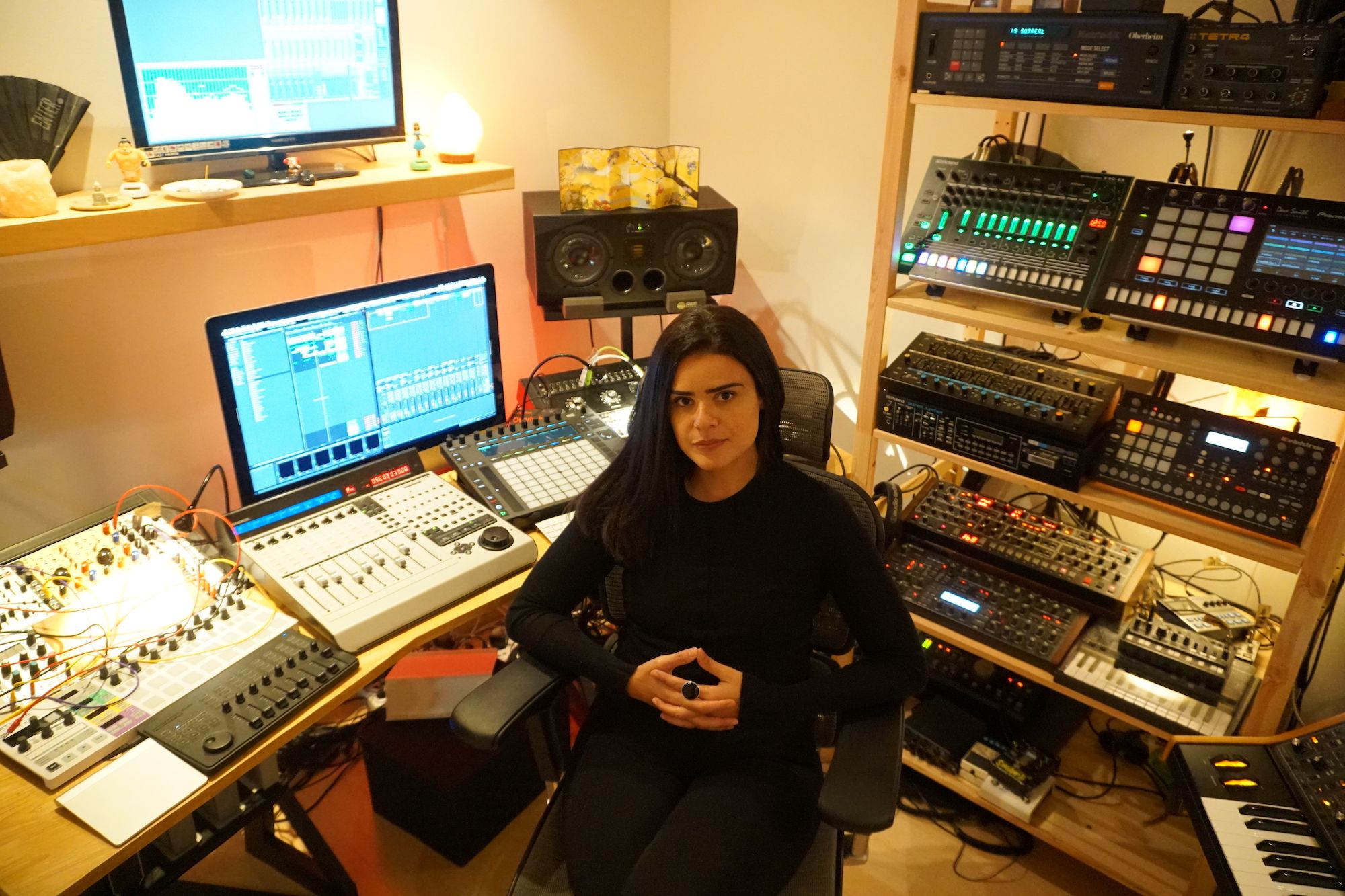 I fell in love with DJing and found my passion when I was just 15 years old.
You're as well known as a DJ as you are as a producer. Do you feel more comfortable in the studio or playing live?
I started as a DJ, and music production came some years later. Beside my interest in the process of production, I felt the necessity to play some music that I had done by myself and wanted to express myself all the way from the creation of the track until the time I played it live. I love both parts and cannot choose one over the other. I have had amazing times in the studio recently and feel that I have found my sound and style. I am very comfortable with my studio and the equipment I have, and am experiencing a nice flow - the "struggle" is not there any more. But playing live and being in contact with people is also a passion. Thankfully I can still do both.
Listen to an excerpt of Hidden Beauties by ANNA :
Where does creativity find you / you find creative inspiration? In the studio or outside… if outside how do you approach transferring that to the studio?
Inspiration comes from everything: a talk with a friend, a movie, nature, music, a book. I always try to be in my best state of mind to find the beauty in them and translate that into my music. It can also come from the studio, and for me, having some hardware helped a lot to unlock my creativity – it is more dynamic and inspiring. When I am out of ideas, I just start playing with them and suddenly I find an amazing sound that makes the whole track work.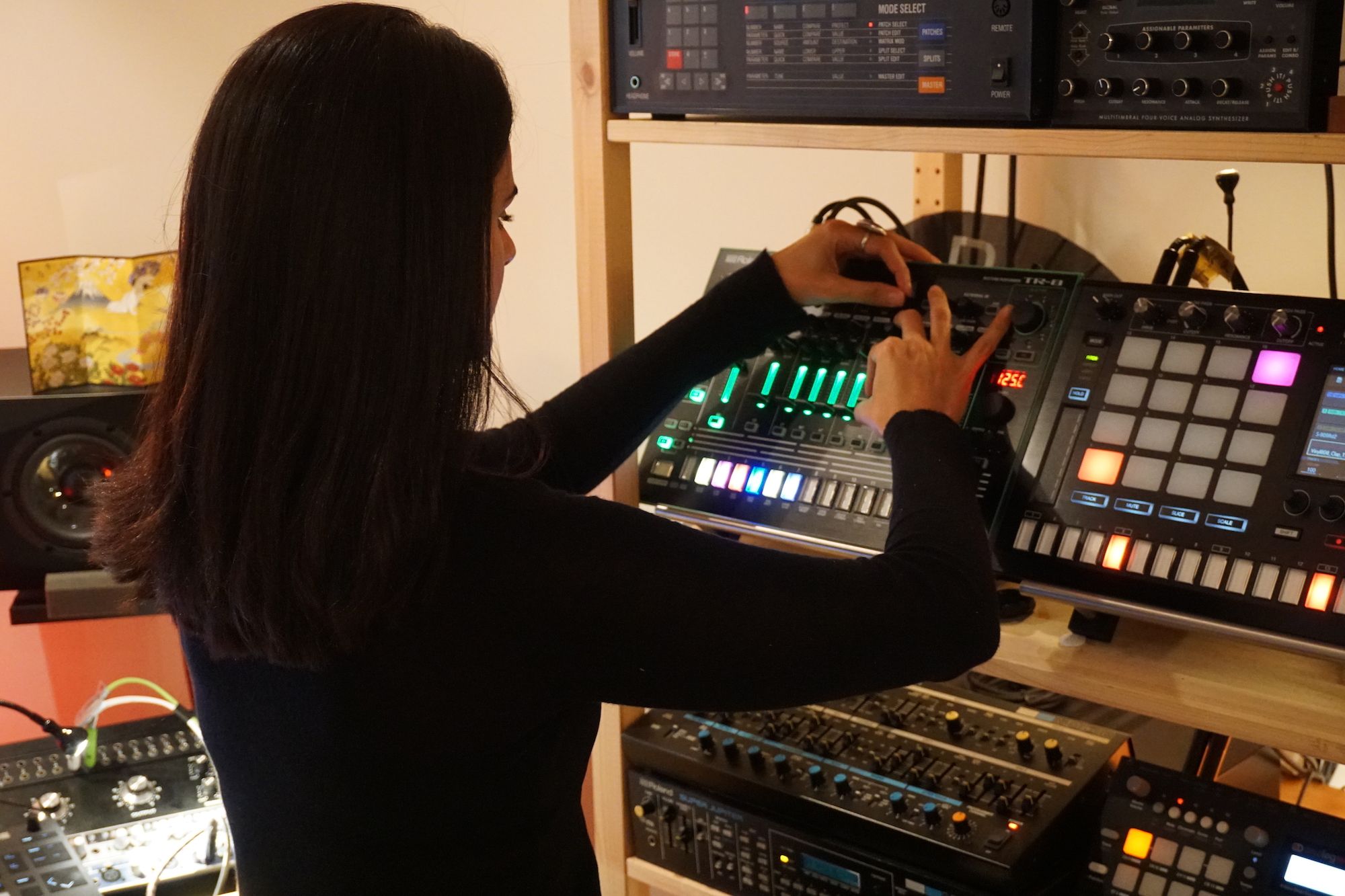 I am very comfortable with my studio and the equipment I have, and am experiencing a nice flow - the "struggle" is not there any more.
We've been really enjoying Hidden Beauties & The Dansant tracks from your latest EP, Speicher 101 on Kompakt. Tell us about your production process and workflow for this track and the whole EP.
Hidden Beauties came about when I was messing around with the Furthrrr Genetrator from Endorphin.es, a eurorack module that is extremely powerful. That bass line hook came up, so I was building the track around it. After a while I got a bit stuck so I decided to take a break. When I came back to it after watching an interview with Jeff Mills, I had the idea to write a 303 acid line. I did it using the Audiorealism ABL2 plugin, since unfortunately I don't have a TB 303 yet, and after that the track was finished pretty fast.
The Dansant came about after jamming in the studio, just trying stuff out without any idea in particular. I had done pretty much the whole structure but the hook of the track was still missing. It took a while for the main theme to come up - I did it using the Atlantis module from Intellijel, which is another piece of gear I use in almost every track.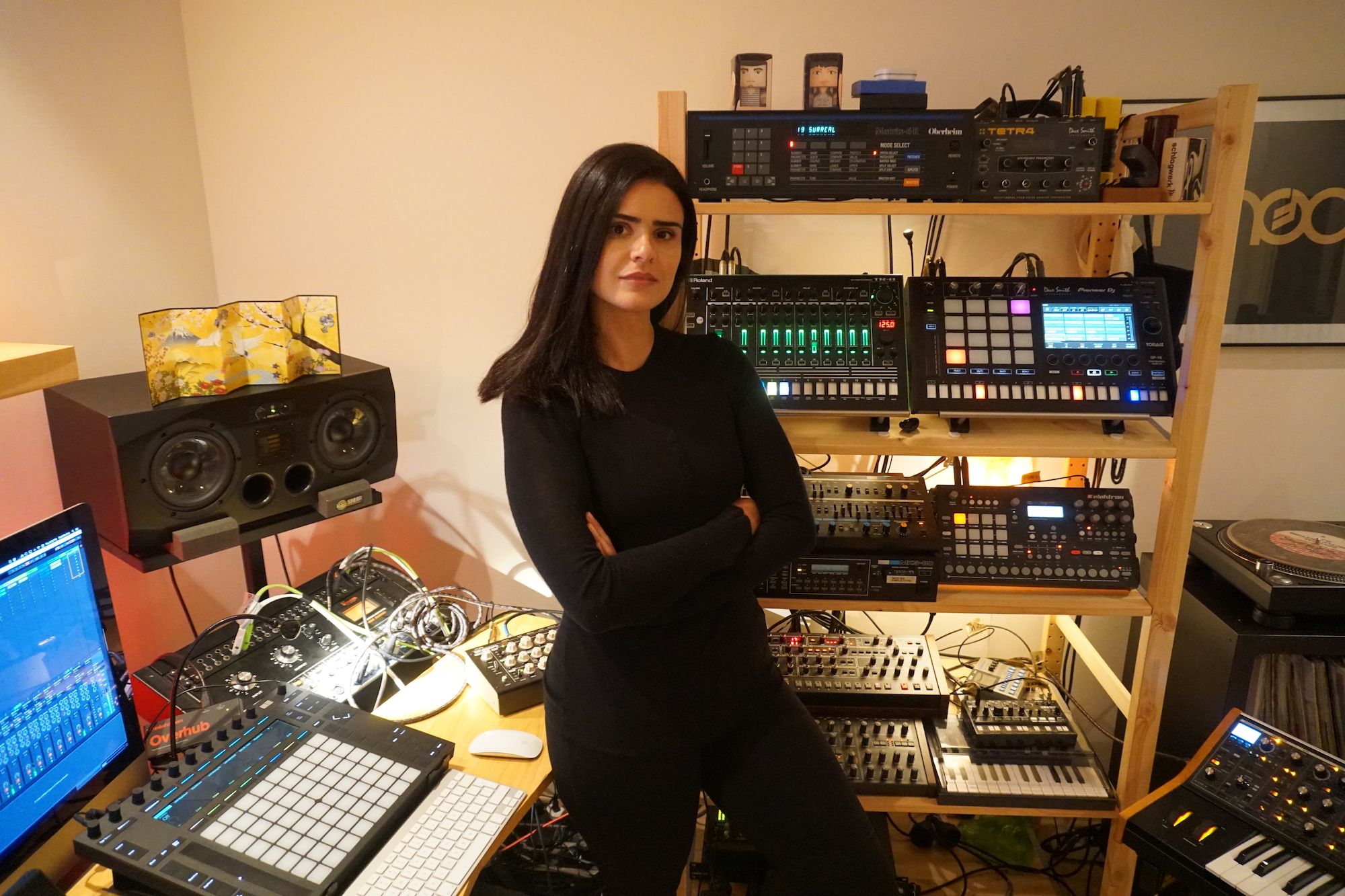 There's some excellent brooding dark synth elements interspersed with almost euphoric explosions of sound and hypnotic beats. What hardware and software were you using for this EP?
Some hardware I used was: Analog Rytm and TR08 for drums, Endorphin.es Furthrrr Generator with the Intellijel Atlantis for bassline, Oberheim Matrix 6R and Roland MKS80-Super Jupiter for pads.
Software: Audiorealism ABL2 plugin when creating the acid sound, Reaktor and Aalto for FX, and for processing I used mostly UAD and Soundtoys plugins.
The thing with modular gear is that the possibilities are infinite and you can do it the way you want.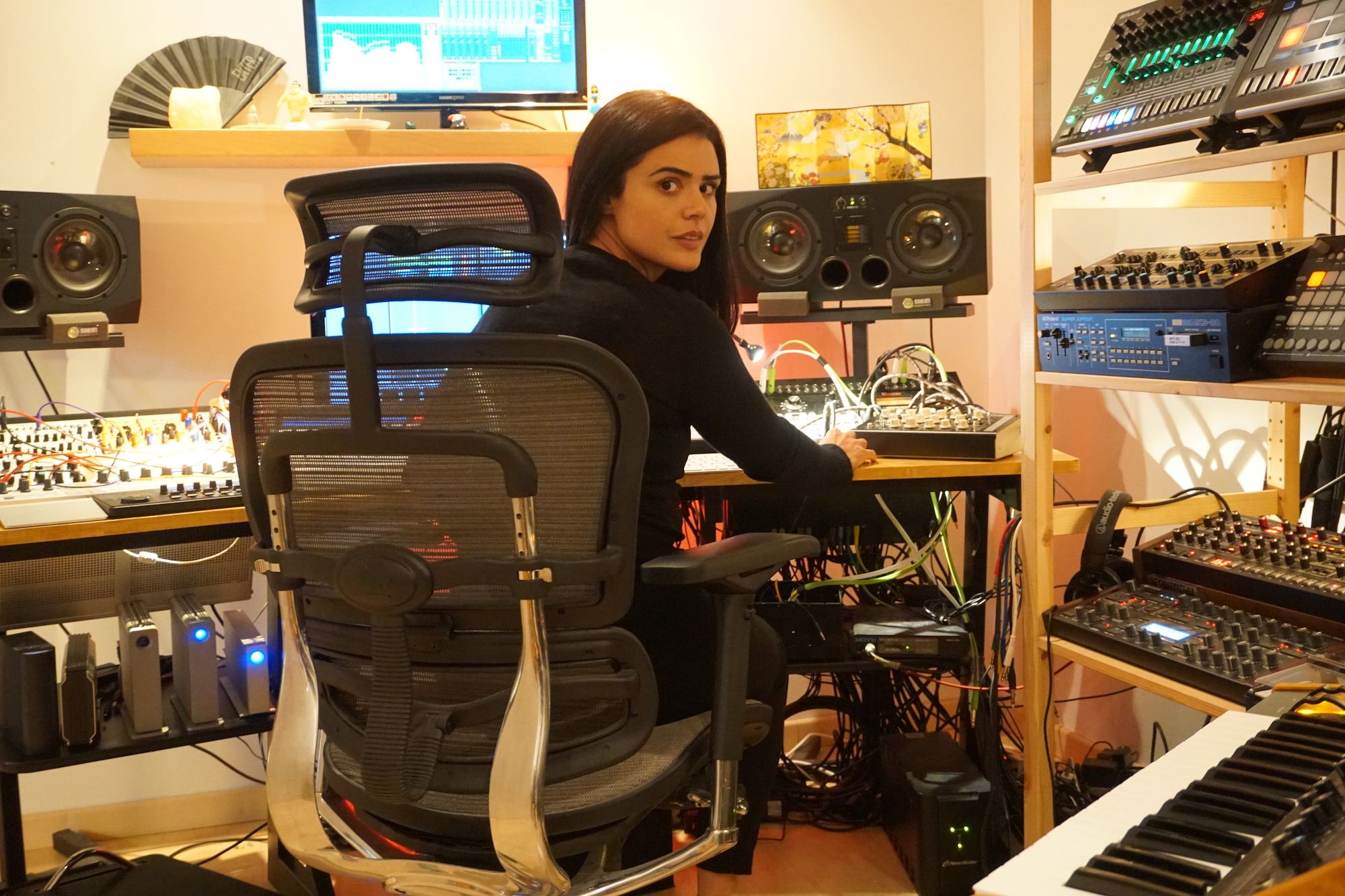 We've spied some modular gear in your studio. Which modules are you using and what do you feel they help bring to your productions?
The thing with modular gear is that the possibilities are infinite and you can do it the way you want. Sometimes we love a piece of gear but we feel that it could have another filter, or something is missing like one more oscillator or another LFO and with modulars you can make it sound exactly the way you want, so it helps to get the ideas out. Playing around with it helps a lot with creativity, especially when it interacts with other instruments like the Microbrute. We just have a small case in the studio and I plan to stay like this for a while.
This is the setup: Endorphin.es Furthrrr Generator, Intellijel Atlantis, Mutable Instruments Braids, Expert Sleepers Disting MK4, Rossum Electro Music Evolution, 2HP VCA, Doepfer A-106-6, Circuit Abbey ADSJ Jr., Buck Modular Multiple, Mutable Instruments Links, Mutable Instruments Veils and Shakmat Knights Gallop.
Are you tempted to incorporate your entire modular setup when playing live? (Assuming you don't DJ/perform already with synths)
At this point in my career, I'm not thinking about that, but playing synths live is something I'd like to do in the future, yes.
Who are your biggest musical inspirations / influences at the moment?
I am really into Bon Iver right now, I don't remember ever listening to an artist so much. I've made a lot of tracks inspired by the way he used creative effects processing on his last album. Also I've always been into Caribou, Kraftwerk and Depeche Mode. And of course I've got to mention some techno artist as it is the music I play. My favourites at the moment are Ben Klock, Rødhad, Robert Hood, Jeff Mills, Planetary Assault Systems and Laurent Garnier.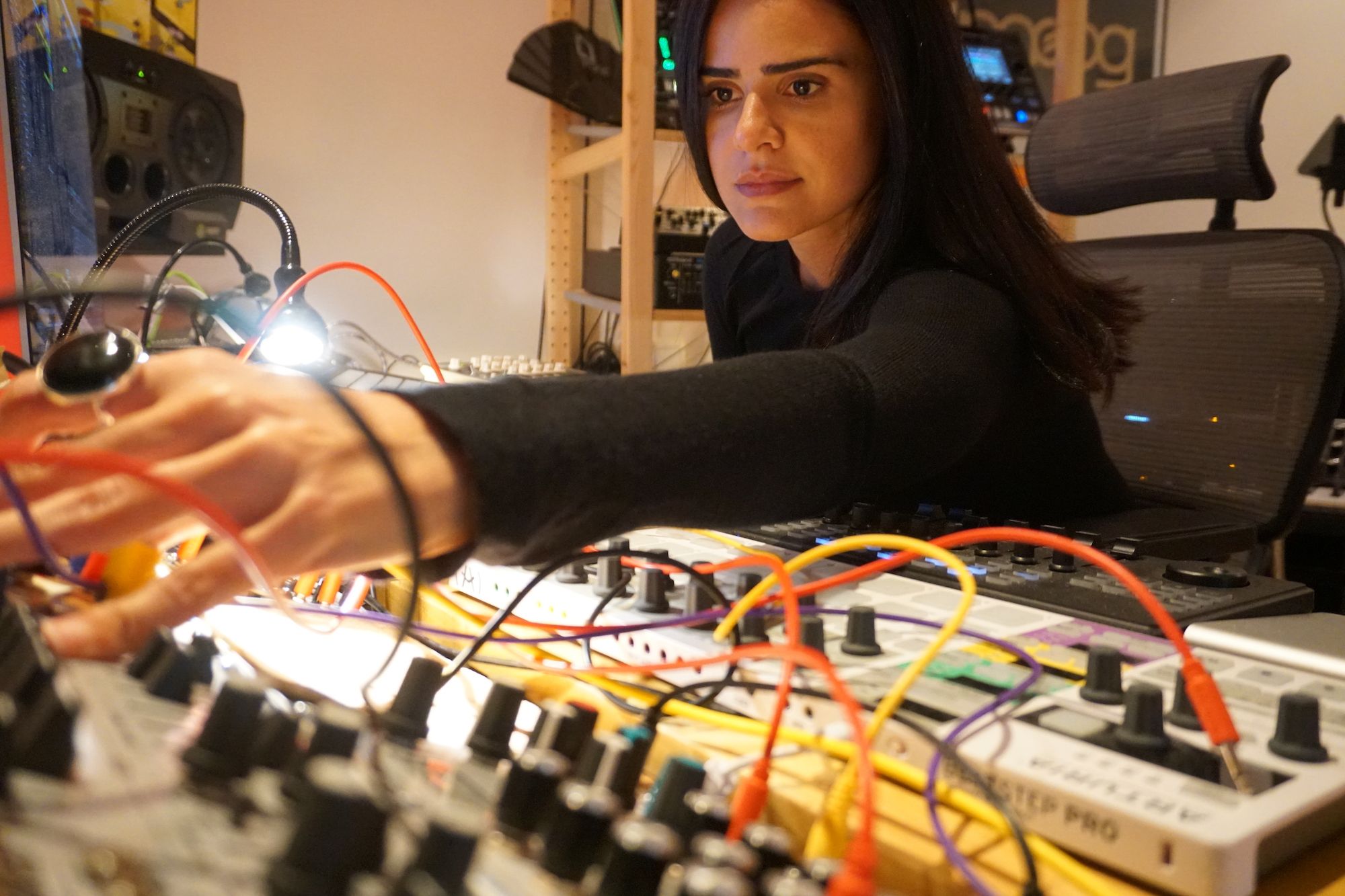 What production advice would you give to up and coming producers?
Be yourself!! Don't try to copy what everybody is doing just because it is hyped at the moment. Create something that comes from your heart. And of course, study a lot! The more complete you are, the better you can express yourself. Research and listen to different styles of music. This helps a LOT when creating.
What can we hope to see/listen to from you in 2018?
I have an EP coming on Clash Lion, now in April, another one on Novamute in May and I am working on new stuff for Kompakt to be released this year as well.