Analogue Solutions Releases Early Details Of No Compromise Mini Synth, Treadstone
Reasons to be excited if you're reading this: 1. Analogue Solutions are about to release a new analog mini synth. 2. they've not compromised with the parts. 3. It's coming soon.
It's coming to the end of 2017 and with NAMM under two months away many of us are eagerly awaiting the announcements of new synthesizers and music machines. But we don't have to wait that long for the latest synth incarnation, Treadstone Synth Block, from British-based Analogue Solutions.
They've teased preliminary details and a photo and overview diagram of their new analog mini synth, Treadstone. We think it looks pretty wonderful. Analogue Solutions believe it sounds better than it looks...! We'll find out soon and, like you, are looking forward to listening to sound demos and learning what the price will be.
Here's the details we know now about Treadstone:
"No compromise has been made with the construction of Treadstone. Cheaper options in parts have not been used.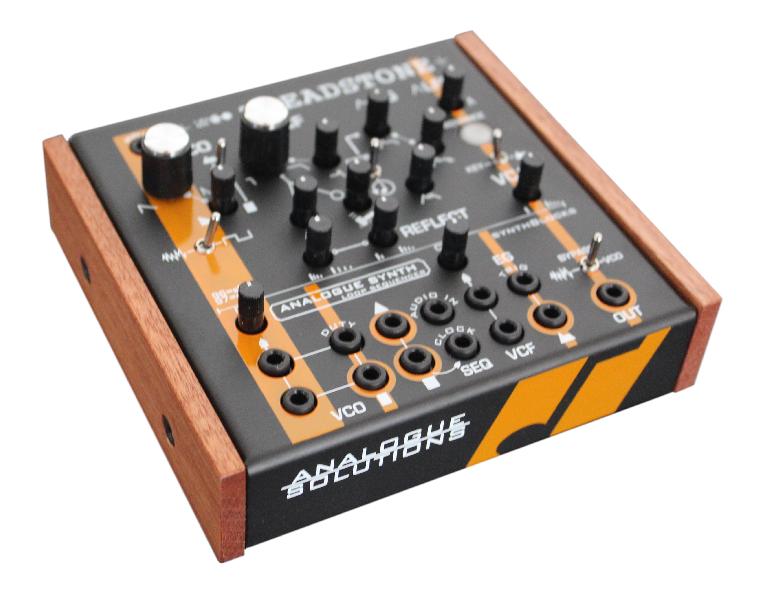 Analogue Solutions Main Features
Full rugged steel/aluminium case – no plastic mouldings
Good quality smooth, fully sealed against dust
Good quality knobs with spun aluminium caps
High grade double sided circuit board
Analogue discrete VCO, analogue SSM style 24db filter
High Quality 16bit DAC for MIDI-CV conversion. Stable MIDI to CV
MIDI converter
MIDI loop sequencer
LFO, Noise, Sub Osc, EG, PWM, lofi digital echo
Analogue voice and modulation circuits
Stable analogue oscillator
Designed, built, tested and assembled in the UK
True retro analogue voice and modulation circuits used in the synth element to give an authentic retro
Real solid wood (not ply!)