I've just spent an afternoon in the UK listening to the mid-morning weather in New Orleans. Not the ambient sounds of the weather as much as the weather controlling an analog synth called Weather Warlock. And it's a beautiful, drone in E Major, style experience.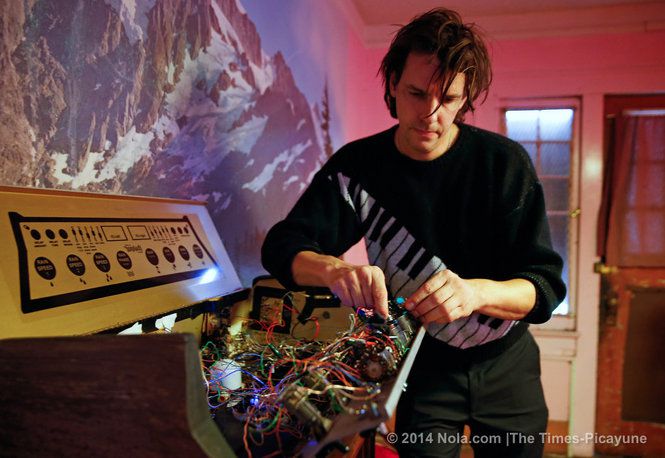 Quintron with the Weather Warlock. ©2014 Nola.com
How is this synth controlled by the weather? Musician, synthesist and performer, Quintron has a company, Quintronics, which since 2011 has developed the Weather Warlock - a low voltage weather controlled drone synth. A live band of the same name also exists and uses the Weather Warlock synth as part of its performance… as does Quintron and Miss Pussy Cat.
How am I able to listen to the sounds of Weather Warlock from thousands of miles away? Simple. Not wanting to leave anyone out of the experience, Quintron created Weather for the Blind. Here you can listen to Weather Warlock from wherever you are.

Weather For The Blind is on Mixlr

Now, it's not been designed purely for novelty value. Quintronics developed Weather Warlock during a "health crisis" and decide to create something to enhance "metal and cellular relaxation".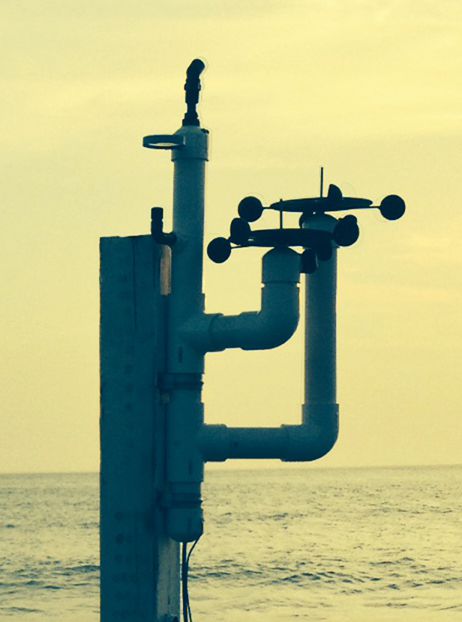 A close up of the sensors used for Weather Warlock.
Quintronics say: "Our hope is that this instrument could be of some help to those experiencing any type of sleep disorder or to anyone suffering from stress or health issues which might benefit from a direct musical connection to nature. Windowless office buildings and crappy hotels may want to tune in as well."

If you're interested in more base stations being created in different locations contact rhinestonerecords@hotmail.com.

Web: http://weatherfortheblind.org