An ARP Odyssey In Your Pocket? Korg Releases ARP ODYSSEi Analog Synthesizer For iPad & iPhone
Korg just made the ARP Odyssey even more accessible than before. Its popular analog synthesizer is now available for iOS devices as a faithfully modelled app.
Melville, NY - - November 1, 2016 - - The classic ARP Odyssey is now available for iOS (iPad/iPhone) with the release of the ARP ODYSSEi Mobile Analog Synthesizer for iOS. The software faithfully models the circuits of all three versions of the ARP Odyssey and adds new functionality to allow further possibilities beyond the unique sounds Odyssey has become famous for.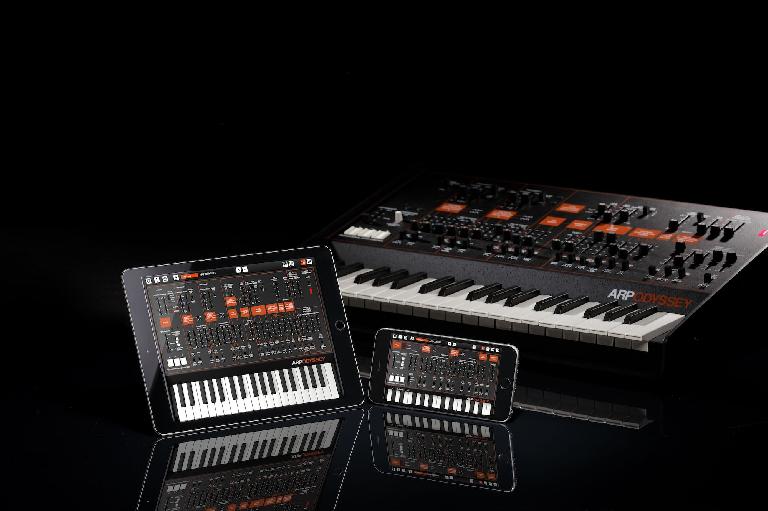 Not content with merely reproducing the ARP Odyssey hardware, Korg has used their proprietary Circuit Modeling Technology (CMT) to capture the analog essence of the original as closely as possible. In addition to the three filter types and the Drive function available on Korg's 2015 revival of Odyssey, ARP ODYSSEi offers a new voice assign mode that allows you to play chords, an arpeggiator that can be programmed much like a step sequencer, and effects that can transform the sound dramatically. These new functions allow users to create ARP sounds that have never been heard before.
ARP ODYSSEi can be used in conjunction with the KORG Gadget music production DAW app, is compatible with Audiobus and Inter-App Audio, and can also be used in GarageBand. ARP ODYSSEi allows users to enjoy the classic ARP sounds and more - anytime, anywhere.
ARP ODYSSEi is available for download from the App with an introductory price of $19.99 through November 30th. To learn more visit www.korg.com.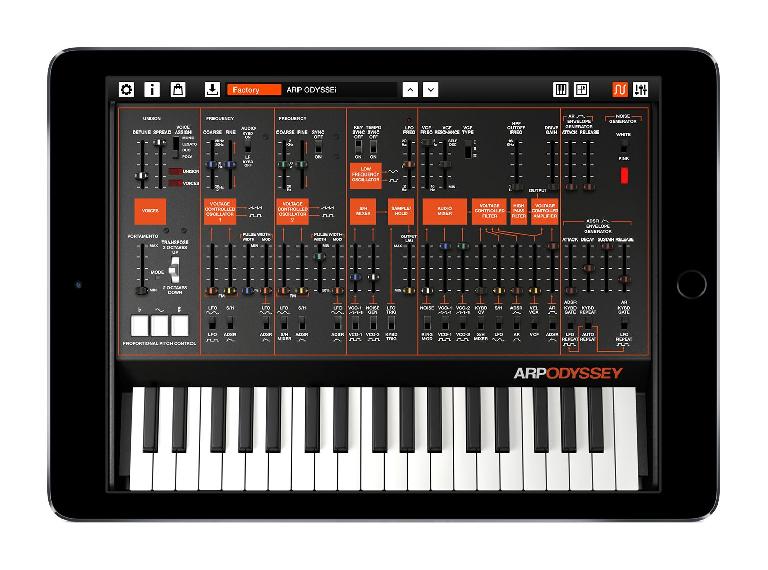 Operating Requirements
OS: iOS 10 or later
Device: iPad Pro, iPad Air 2, iPad Air, iPad mini 4, iPad mini 3, iPad mini 2, Fourth-generation iPad, iPhone 7, iPhone 7 Plus, iPhone 6s, iPhone 6s Plus, iPhone 6, iPhone 6 Plus, iPhone SE, iPhone 5s, Sixth-generation iPod touch
* To enjoy the best experience, we recommend using the latest model of iPad / iPhone.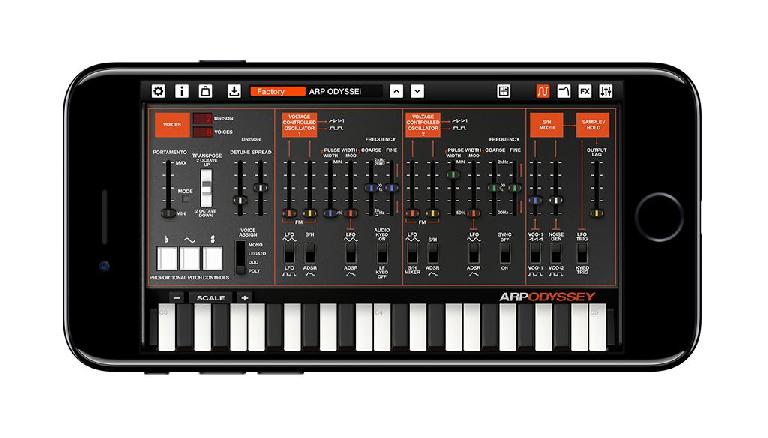 Specifications
Sound Generator:
Analog modeling synthesis
The Number of Programs:
100 (Rev3 / Presets)
50 (Rev1 / Available for purchase within the app)
50 (Rev2 / Available for purchase within the app)
Effects:
DISTORTION
PHASER
CHORUS / FLANGER / ENSEMBLE
EQ
DELAY
REVERB
Interoperation with KORG Gadget:
Usable as a Lexington gadget within the Gadget app
* Except for some programs
MIDI:
Performance via external MIDI keyboard
Control change support
Core MIDI
Virtual MIDI
Bluetooth MIDI
Performance Functions:
Virtual keyboard
XY Pad (Touch Scale function)
Others:
Inter-App Audio
Audiobus 2 supprt
* Apple, iPad, iPhone, iPod touch, iTunes and Mac are registered trademarks of Apple Inc.
* All product, company, and standard names are trademarks or registered trademarks of their respective holders.
* Appearance and specifications of products are subject to change without notice.
Price: $19.99 USD until 30 November