July 2, 2020 Amped Studio, the online DAW, has just released a ground breaking experimental application called VST/Remote, that connects desktop VST´s to their browser based music creation software. VST/Remote is a VST host for Windows and macOS that provides experimental support for VST plugins in Amped Studio.
VST/Remote is another innovative development from Amped Studio, which already has WAMs (Web Audio Modules) web based virtual instrument support, hybrid tracks and pitch and beat detection implemented. "Although our main focus is to continue to develop and support WAMs, providing our users with the option of adding their favorite VST to Amped Studio is great option. Also, an excellent technical achievement that will assist us in developing new ways to make music on the web" states Bil Bryant of Amped Studio.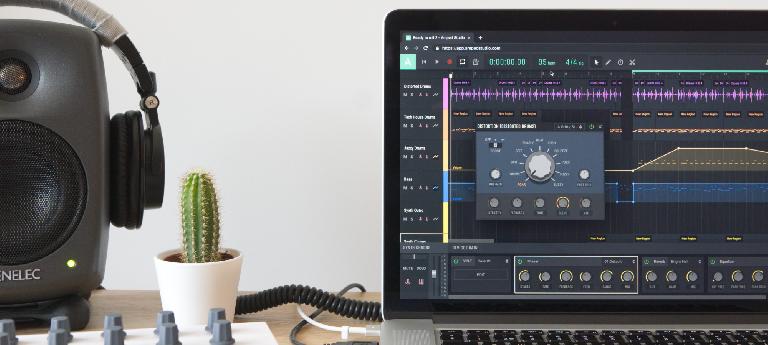 The VST Host is downloaded from the Amped Studio website and accessed in the Studio´s device chain. There are limitations with VST/Remote as currently only one VST can be loaded and used at a time.
You can learn more and download the Host and give VST/Remote open beta a go here https://ampedstudio.com/manual/#external-plugins/vstremote and for more information join us at https://ampedstudio.com