Albion Colossus: A New Dawn for Epic Scoring
A new era in blockbuster scoring is upon us. Spitfire Audio's most epic library yet, this gargantuan, all-in-one toolkit pushes contrast, dynamism and intensity to eleven...
Spitfire Audio's Albion Colossus elevates your scores to breathtaking new heights. Action films are nothing without suspense. This feat of musical engineering offers every element needed to seamlessly transport your scores from quiet suspense and tension, through to the most dramatic and epic of soundworlds — with two complete orchestras, chamber and symphonic, heavy chugging guitars, a diverse, hard-hitting set of percussion and drum kits, and epic, widescreen synths — expertly crafted for ultra-modern scoring.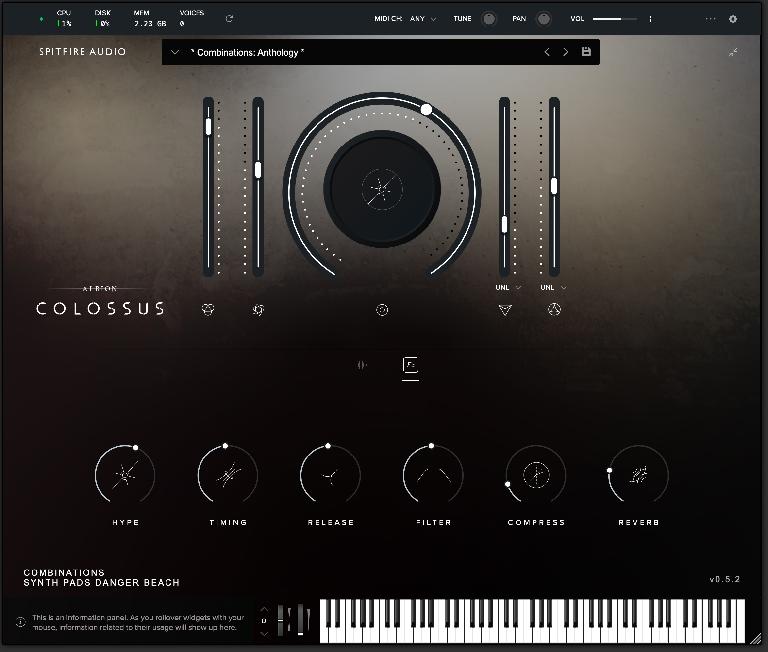 Discover all-new features including Scale, Depth and Hype – expressive controls to help you build intensity and push sounds even further.
Albion Colossus is outrageous! I am absolutely loving the extra punch. The Low Brass and Strings with Hype are like nothing I have ever played. It sounds like you have been programming for hours with a single key press. It's going to be a go-to writing tool, that's for sure! —Andy Gray
The Calm and the Storm
Spitfire Audio has built Albion Colossus with this principle at its core — moving from a delicate moment to powerful rage in a single patch

Build calm with close and small ensembles, explore flautando chamber strings, tense synths, dark and brooding guitars.

Create the storm with a full symphonic orchestra, hard hitting percussion, epic synths, and six guitars re-amped through six stacks in a concert hall.

Need more rage? Go to 11 with the new Hype function, push your max sounds to new exciting heights.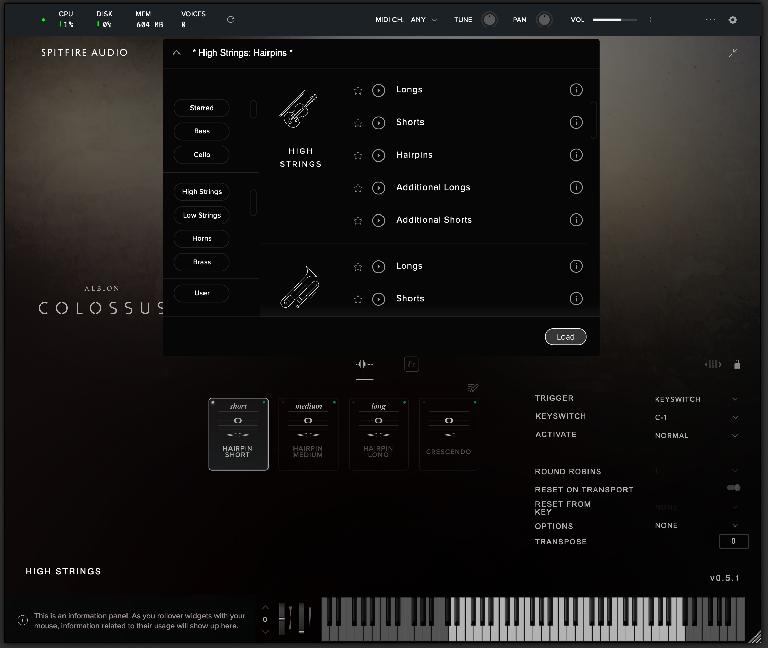 Twice the Expression
Breaking the formula in this Albion, the Colossus plug-in allows Spitfire Audio to add much more dynamism to this sample library than previous instalments - delivering four dimensions of control, rather than the usual two.
Accompanying the standard Dynamic and Expression faders are the brand new Scale and Depth controls. With these unique features you now have more dynamic and intensity control than ever before, simple to use and incredibly effective.
Behind the Production
Creativity is at the heart of this library, delivering you new tools to quickly and easily get ideas across into music. The production level behind these recordings and sounds allows you to work with highly produced creations, capturing the essence of a hollywood blockbuster productions, sounds that would be hard if not impossible to recreate.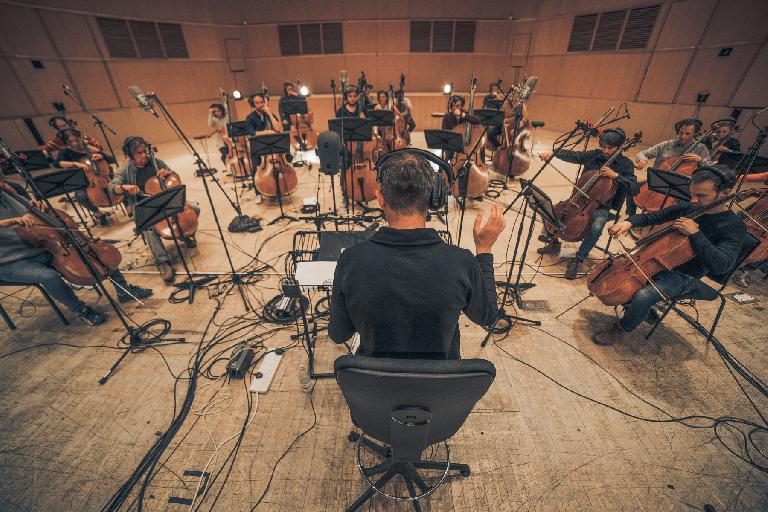 Key Features
Two Orchestras – Take control of a chamber orchestra (42 players) and a symphony orchestra (111 players) across strings, brass and woodwind, and percussion, and seamlessly blend between the two to create new dynamism and intensity
Percussion & Drums – Create impact with an ultra-modern and diverse selection of percussion from the Traditional orchestral tuned and untuned to Junkyard smashing and heavy-hitting drum kits
Doom Synths – Masterminded synths that move from clean to dirty, from light to dark – discover subversive Drones, powerful shorts, doom-like basses and much more, created in collaboration with Snakes of Russia
Heavy Guitars – Crafted brooding guitar tones, re-amped in a concert hall – perfect for backing up the orchestra whilst also holding their own in the heavier scoring moments
Brand new features:

Scale Control – Expand the size of your band, from chamber to symphony. Recorded in the Glasgow Royal Concert Hall, the Chamber was captured in the New Auditorium, the Symphony was captured in the Main Concert Hall – both captured using the same gear and players
Depth Control – Mixes which move from super close signal, perfect for manipulation, to two more tree-based mixes, to a super wide and ambient mix
Hype – Enhance each preset differently, adding a selection of professional production knowledge to your sounds, from tape saturation, depth to distortion widening - push from loud to louder

Sections:

Strings
Brass
Woodwinds

Piccolos
Flutes
Woodwinds

Percussion

Classic
Traditional
Junkyard
Tuned

Drums

Acoustic Drumkit
Altered Drumkits

Synths

Basses
Drones
Keys
Leads
Pads

Guitars

147 Combined Techniques, including 293 techniques split over Scale mode
265,670 wav files
105.33GB Compressed (251.51 Non-compressed)
Albions
The original Albion concept was simple — everything you need to create breathtaking scores for TV, film, games, and trailers, as well as giving you the edge when adding cinematic, hybrid orchestral elements to pop, electronic music, and beyond in one product.

Trusted by media composers around the world for over 10 years, Albion Virtual Instruments are centred around an orchestra of varying sizes, performing a huge range of classic and progressive techniques — with their own individual twist.

Whether you're looking for the classic, cinematic sound of Albion One, intense lows of Albion Uist, Albion Tundra's "edge of silence" textures, the delicate modernity of Albion Neo, the organic folk noir Albion Solstice or now the brand new action packed Albion Colossus — this range is designed for those who want an instant cinematic sound.