New from virtual instrument developer Keepforest is AizerX Trailer SFX Designer Toolkit, a Kontakt 5-based instrument that uses samples and a clever interface to provide you with detailed control over sound design specifically for movies, tv, trailers and games. Here's what the developers say about it.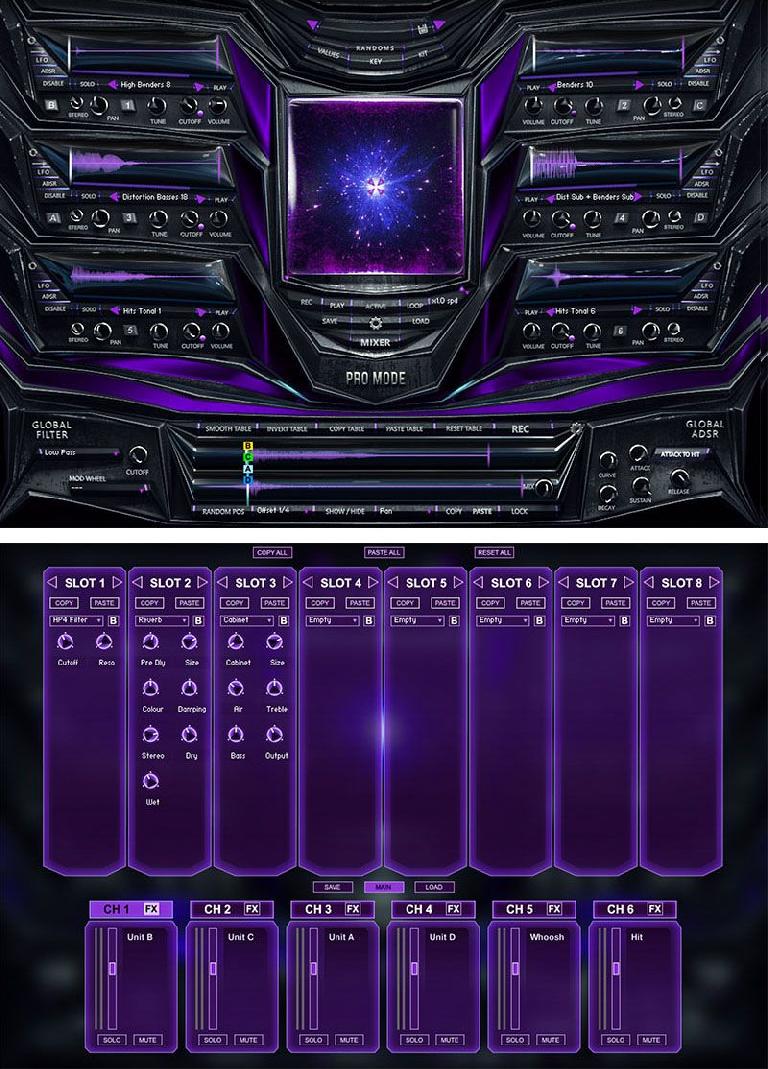 "The main feature of AizerX Trailer SFX Designer Toolkit is the smart sample randomization for creating absolutely unique and authentic sound effects with just one click, based on the massive AizerX sounds library of fully-customizable hybrid custom sound effects designed by the Keepforest team. These are sorted by categories including braams, whooshes, benders, alarms, signals, downers, risers, motions, noises, booms, hits, etc. AizerX Trailer SFX Designer Toolkit also offers a deep sound customization with a lot of easy-to-use parameters like frequency filters, LFO, ADSR, sample playback modes and a breathtaking XY pad feature."
"AizerX Trailer SFX Designer Toolkit is the best tool for creating impressive, Hollywood-level sound effects for your projects without having much experience in sound design.

With the participation of professional musicians, sound designers, sound engineers, we recorded strings, percussions, guitars, basses and many more instruments. We literally played and experimented in the world of sounds, creating the library's uniqueness and signature."
The company has also released the similarly-titled AizerX Modern Designer Toolkit, which is described as "a collection of stylish, ultra-modern custom sound effects for the latest trending modern music genres at the moment based on a thorough music market trend research of the latest". So it would seem that the former instrument is aimed at media uses, and the latter at regular music producers, though as always there's likely to be some crossover.